Holcomb says he will 'take action' on gender-affirming care ban by April 5 deadline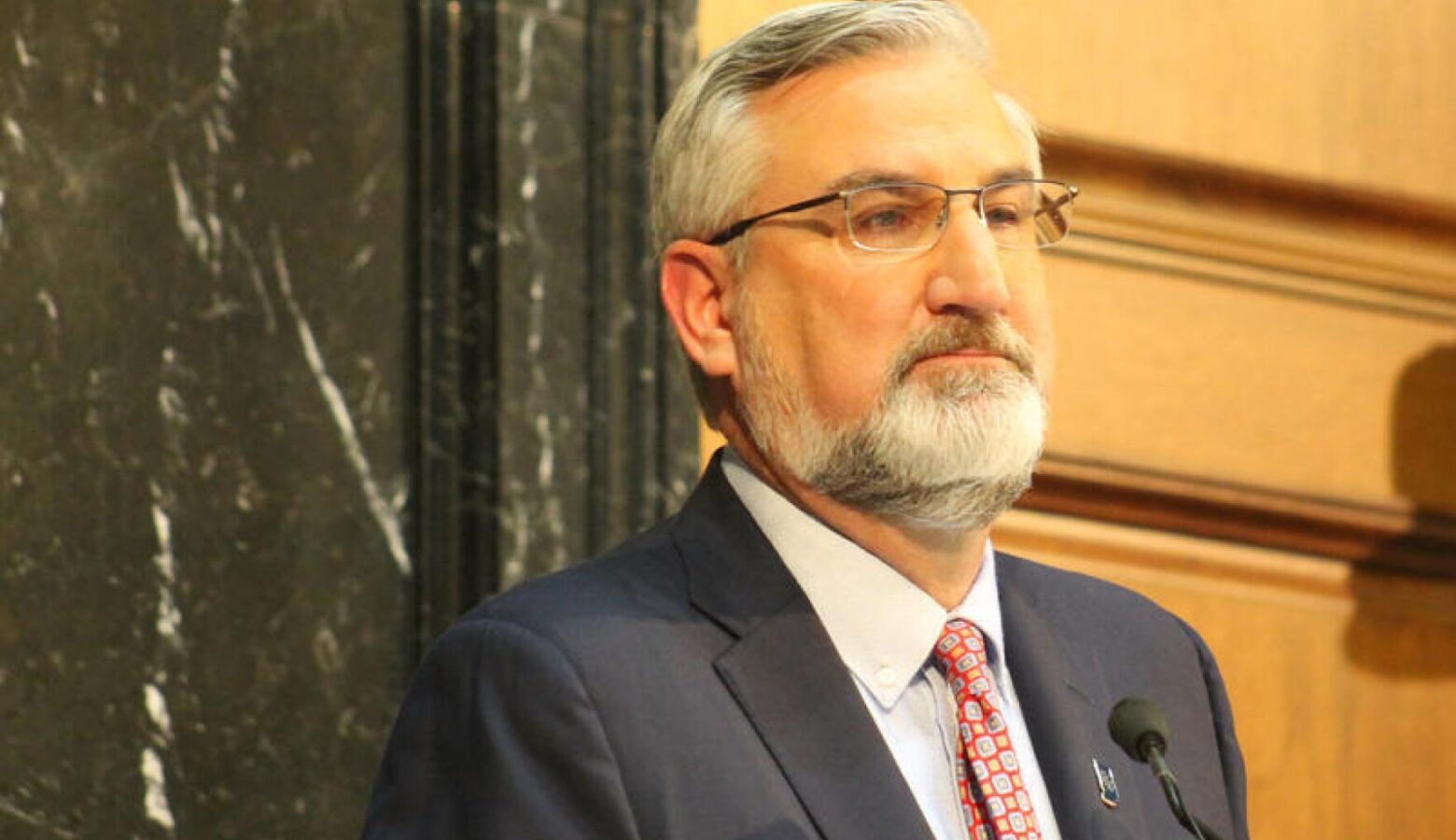 Gov. Eric Holcomb has until Wednesday, April 5 to sign, veto or let a gender-affirming care ban for transgender youth become law without his signature. The governor says the issue is "clear as mud" but he would take action by deadline.
Senate Bill 480 bans medicinal or surgical gender-affirming care for transgender youth. Surgical gender-affirming care isn't provided to minors in Indiana. But medicinal care is more common — prescribing puberty blockers or hormone therapies to help treat gender dysphoria.
The bill would forcibly de-transition transgender youth already receiving therapies by the end of the year.
Holcomb said he's spoken with providers and others to get a grasp on the issue and he's talked to the lawmakers behind the measure.
"I think their intent is to address the care for the child," Holcomb said.
The vast majority of major medical organizations support gender-affirming care. And there is national and international guidance on age-appropriate treatments.
READ MORE: ACLU, advocates rally at the Statehouse, call on Holcomb to veto gender-affirming care ban
Join the conversation and sign up for the Indiana Two-Way. Text "Indiana" to 73224. Your comments and questions in response to our weekly text help us find the answers you need on statewide issues throughout the legislative session. And follow along with our bill tracker.
Last year, Holcomb vetoed a bill banning transgender girls from playing girls school sports. Republican lawmakers almost immediately responded to the veto and overturned it at their first opportunity, a month after the legislative session ended.
At the time, he said there was already a mechanism to address any complaints or concerns and felt the legislation was unnecessary.
"This is entirely different. And so that's my — that's how I reconcile the two," Holcomb said.
If Holcomb ultimately vetoes the gender-affirming care ban, the General Assembly would have time to override it before the end of the legislative session. The legislature has overturned seven of Holcomb's vetoes since he took office in 2017.
Lauren is our digital editor. Contact her at lchapman@wfyi.org or follow her on Twitter at @laurenechapman_.