Indiana lawmakers have $1.5 billion more to spend in budget after updated forecast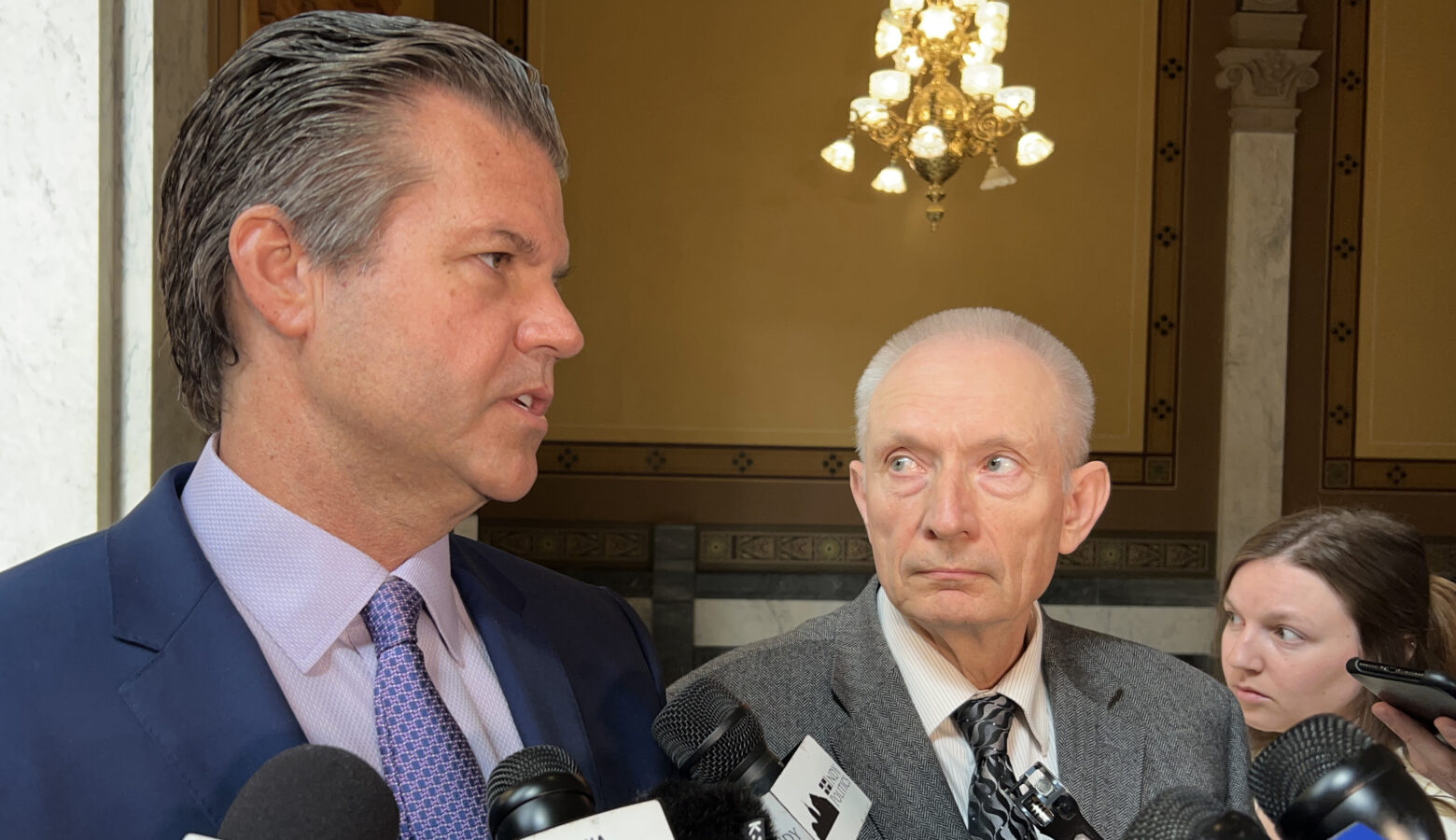 Indiana lawmakers will have about $1.5 billion more to work with in the new state budget than previously expected.
That's according to a surprising new revenue forecast unveiled Wednesday.
Predictions heading into Wednesday were that the new forecast would be roughly in line with what lawmakers heard back in December, when they began crafting a new budget.
Instead, they'll have more than $1 billion more to spend, as a rosier economic outlook drives up expectations for tax revenue over the next two years.
Senate budget architect Sen. Ryan Mishler (R-Mishawaka) said Indiana is in a strong place.
"It always makes our job harder when there's more money because there are more people asking, but we're just fortunate to be in that position," Mishler said.
The forecasted increase comes across the major tax types, with nearly $500 million alone just from a boost in individual income tax collections expected in the new budget cycle.
Mishler and House budget architect Rep. Jeff Thompson (R-Lizton) pointed out that the two chambers still have to work out some key budget differences – education and school voucher spending, whether to accelerate tax cuts and how to provide property tax relief.
"I think it gives more flexibility," Thompson said. "We'll find a spot to land."
READ MORE: Indiana lawmakers will write their two-year budget this session. Here's how that process works
Join the conversation and sign up for the Indiana Two-Way. Text "Indiana" to 73224. Your comments and questions in response to our weekly text help us find the answers you need on statewide issues throughout the legislative session. And follow along with our bill tracker.
Rep. Greg Porter (D-Indianapolis) said Democrats are focused on increasing education funding, ensuring existing programs across the budget are getting the help they need to adjust to inflationary pressure, and fully funding public and mental health care needs.
Yet one key area in the new budget that seems unlikely to increase after the new forecast is public health.
Recommendations from leaders of Gov. Eric Holcomb's Public Health Commission called for $347 million in new funding to dramatically expand services provided by local health departments.
The House and Senate budget proposals allocated $225 million for that effort. And Mishler indicated that's where the number will stay.
"You have a lot of members that just have some issues with the bill itself, so that'll be a tougher one to increase the funding," Mishler said.
Funding for expanded mental health care access and services is likely to increase beyond the $35 million increase in the Senate budget unveiled last week.
The session must end no later than April 29.
Brandon is our Statehouse bureau chief. Contact him at bsmith@ipbs.org or follow him on Twitter at @brandonjsmith5.