Republican state lawmaker announces resignation hours after end of 2023 session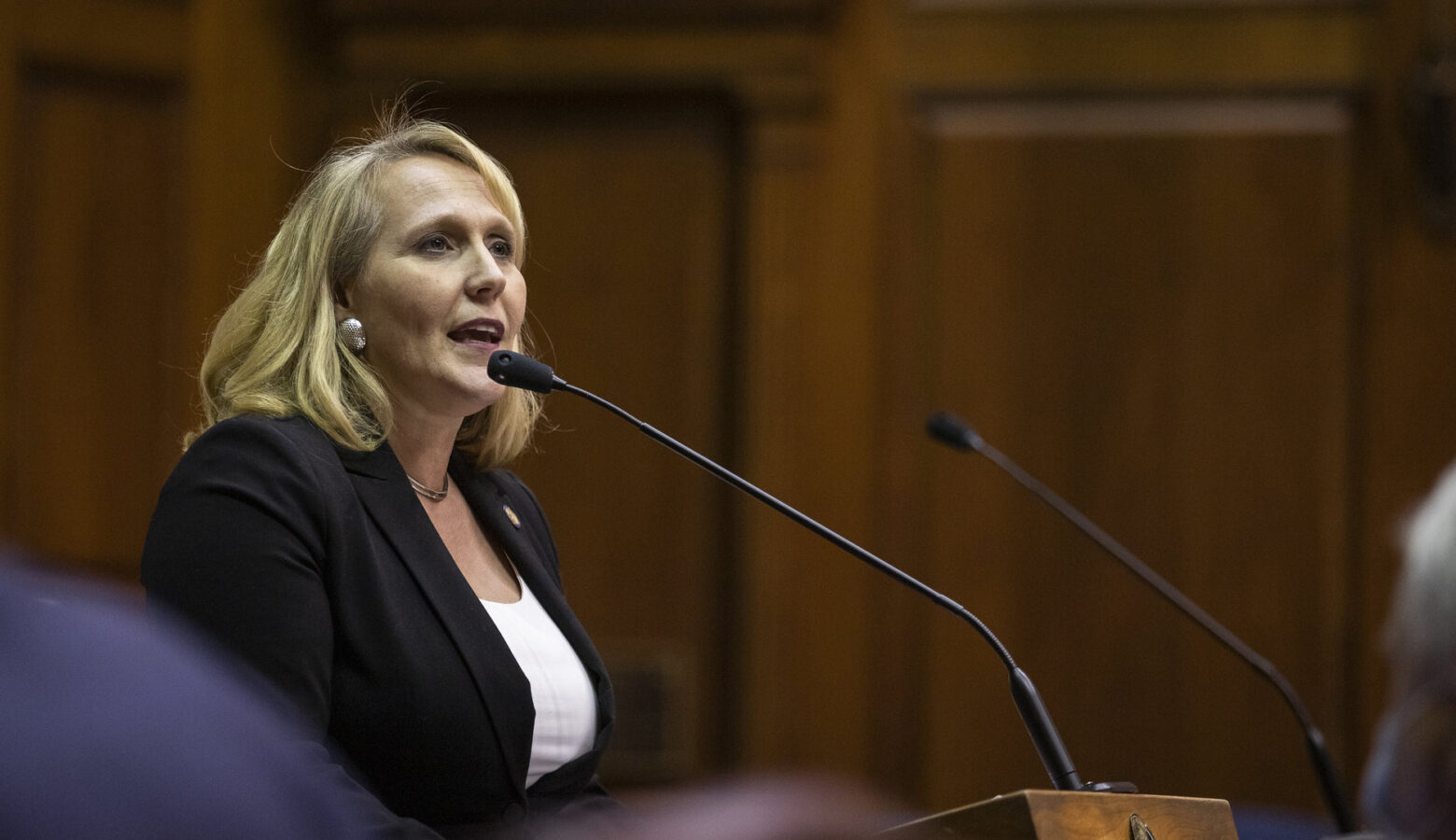 Rep. Ann Vermilion (R-Marion) announced late Friday night she is leaving her Statehouse seat, effective Monday.
In a letter to the Speaker of the House and a Facebook post, Vermilion said her decision to resign was made "without hesitation, with utter peace and anticipation of our family's future endeavors."
Vermilion, a health care consultant and former hospital administrator, has helped lead on health care issues in her more than three years in the General Assembly. This session, she was the lead House sponsor of SB 1, a measure aimed at improving mental health care access.
READ MORE: 2023 legislative session was all about the money, from health care to housing to education
Join the conversation and sign up for the Indiana Two-Way. Text "Indiana" to 73224. Your comments and questions in response to our weekly text help us find the answers you need on statewide issues throughout the legislative session. And follow along with our bill tracker.
The Republican has also split from her party on some high-profile issues, including last year's abortion ban and this year's ban on gender-affirming care for transgender youth in committee.
A Republican precinct caucus will choose a replacement to serve the rest of Vermilion's term. In her social media post, Vermilion backed Lori Goss-Reaves, a social worker and Indiana Wesleyan University professor, to replace her.
Brandon is our Statehouse bureau chief. Contact him at bsmith@ipbs.org or follow him on Twitter at @brandonjsmith5.