David Letterman debuts Ball State student documentary commemorating his 'tape phone' with glass art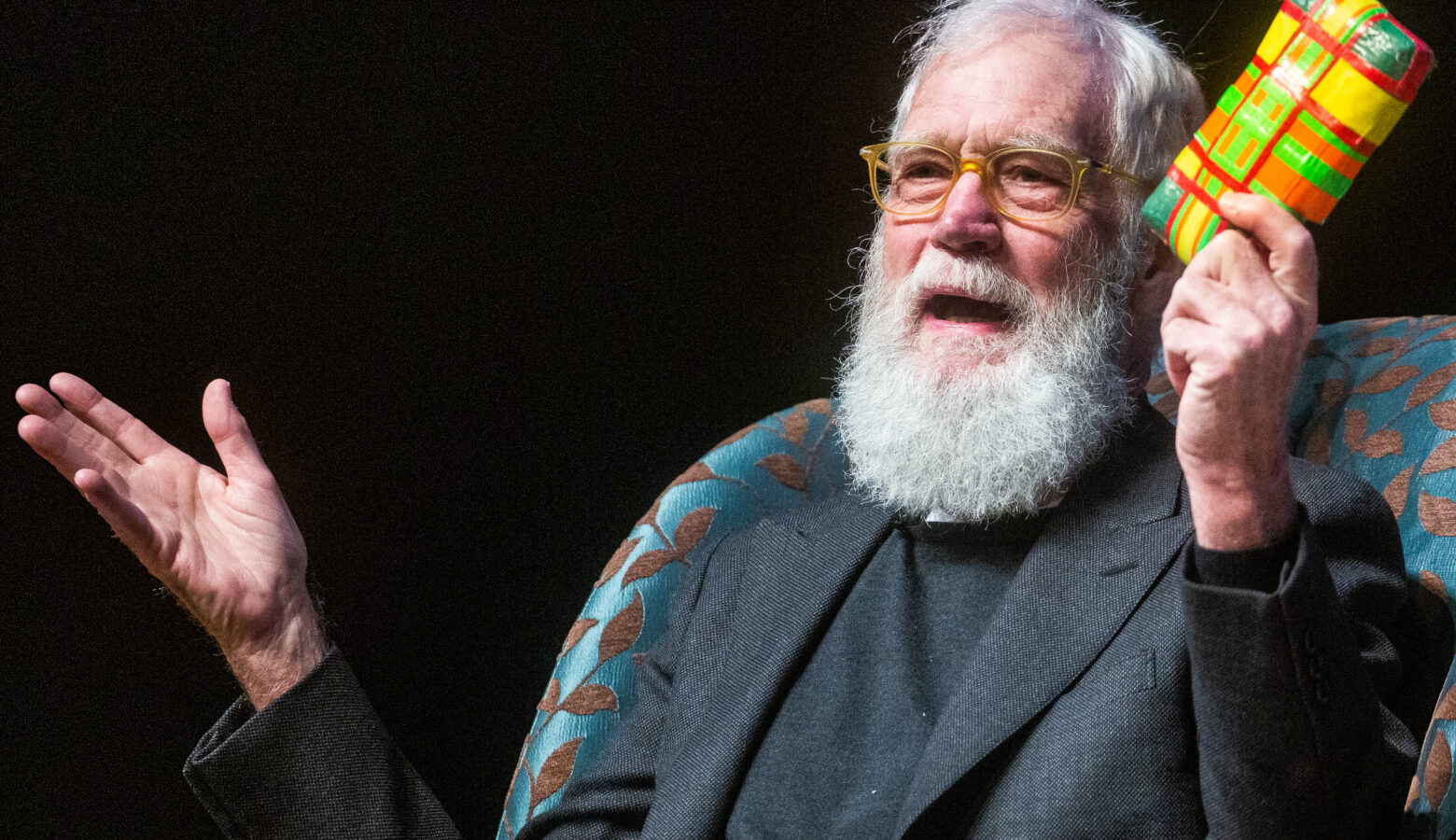 A Ball State University documentary featuring David Letterman and the school's glass-blowing studio brought the famous alumnus back to campus this week.  As IPR's Isreal Hale reports, the project is the latest in a "learning experience" program for students named after Letterman.
Letterman introduced the documentary at Emens Auditorium. "The name of the documentary is 'Clear Reception.'  Let's roll it right now, thank you, folks!"
The premiere, complete with American Sign Language interpreters, was the result of the year-long immersive learning project.  It details Letterman's foray into glass artistry.
Letterman says he began this project for one reason: he wanted something to commemorate his "tape phone."  That's an iPhone that he wrapped in tape until it was no longer usable. He knew that he had to get rid of it, but wanted a piece made that would live forever.
As he put it on Monday night, "From this day forward, I would like to present you – this is the Dave Letterman Peace Prize."  The audience loved the joke.
So, what did the Ball State and Muncie community think of the student-produced film?
Ball State sociology professor Melinda Messineo said, "I loved it.  I loved the connection to Ball State, the history of the Ball Family, the glass jars, obviously.  And, of course, it had his humor."
A Muncie community member named Steve agreed.  "I don't know as much about the art, I'm a big comedy fan.  But it was interesting to see Dave's take on glass art, and kind of – he can't help but weave his humor, I feel like, into everything he does.  So, I really enjoyed the movie."
Isreal Hale is part of Ball State Public Media's Public Media Accelerator student fellowships.