Fort Wayne park destroyed by 2022 derecho struggling with recovery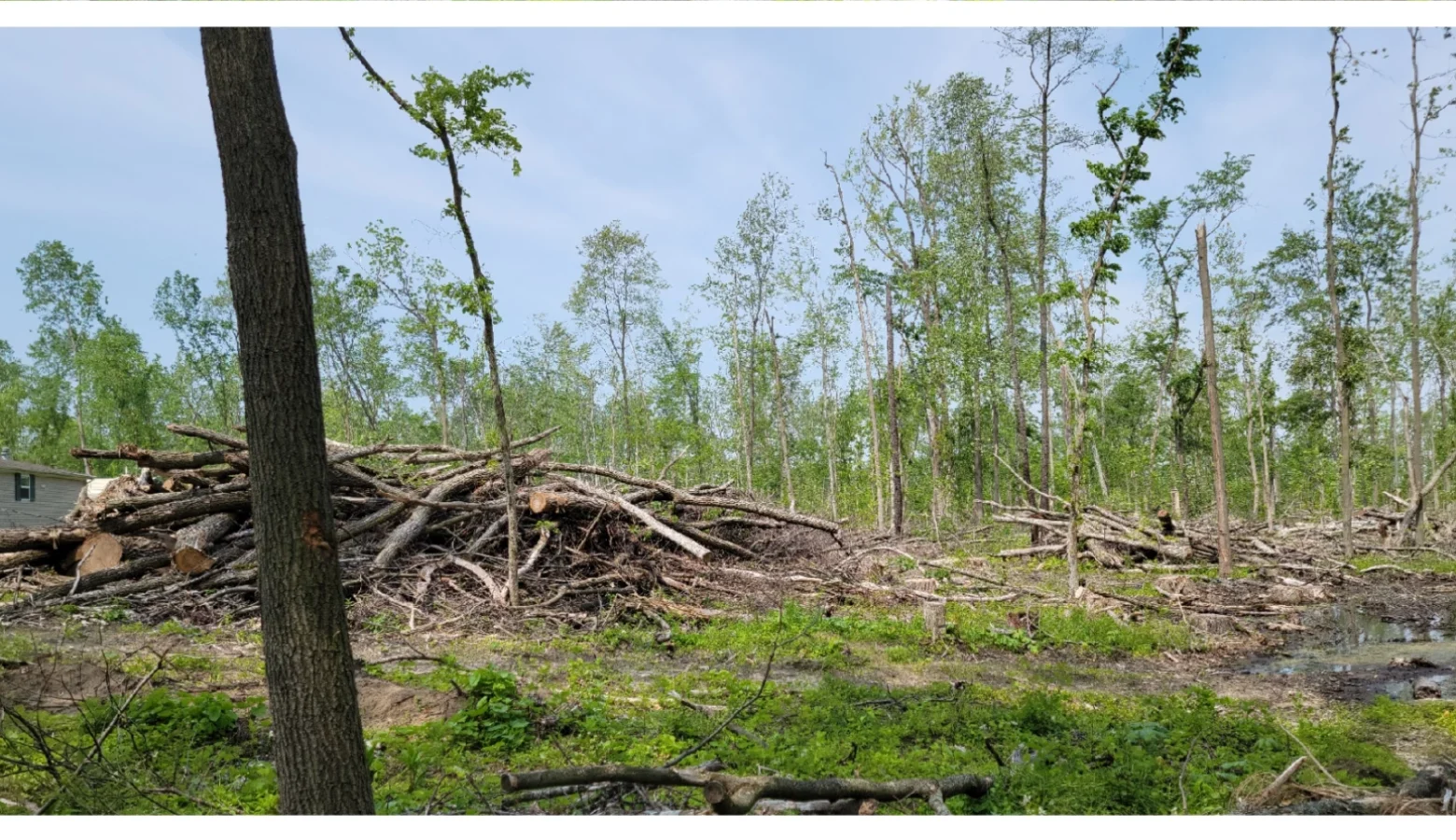 After setting a goal of reopening this year, Fox Island County Park Park and Education Manager Natalie Haley said she now will recommend the park stay closed until Earth Day in April of 2024.
The park has been closed since it took a direct hit from a destructive derecho on June 13, 2022. Recovery efforts have been underway ever since. Haley and her staff have been working to remove the downed trees and replanting new ones. So far, progress has been efficient.
"Where we're at right now is we're planting 4,300 more trees," Haley said. "We've planted 2,800, (for) a total of 7,100 trees, over double the tree logs that have gone out of the park which is now at 3,000 logs have been taken out of the park."
The work does not stop there. Haley and her staff of about eight people, many of whom are close to retirement age, have to get the park's invasive species under control as they have not been able to hold volunteer events to do just that since the derecho hit almost a year ago, and repair the trails.
"When (the trails are) getting cleared, they tear up culverts," Haley said. "So, all your drainage patterns and everything that you've created on the trails is just completely wiped out. They're often pitted by the skidders when they're skidding out logs. So, you really have to build up the trail system again so that people can actually walk on it."
Haley said the work is taking longer because so few people are able to do the physical work.
"So, that all takes time, and it's really just Mike, our maintenance guy, who is doing a lot of the physical labor of the trail work," Haley said. "Of course, I'm helping him, and my educator is doing education, but he's also jumping in."
The staff has gotten some relief from outside organizations in the community.
"We've had a lot of people come out and help us. Like some of the local businesses that do landscaping, they were keeping their staff busy out here donating, some of them were even paying their staff to be out here helping us."
Haley said the staff shortage needs to be addressed.
"This is why we're always calling out for volunteer work because we need more staff," Haley said. "I cannot stress that enough."
Haley and her staff are looking for at least 100 volunteers to help this weekend for tree planting. Volunteers are invited to the park from 1 to 5 p.m. both Saturday and Sunday this week. Anyone interested in volunteering can contact Natalie Haley at 260-570-3348.