Holcomb hails mental health bills as "sea change" for Indiana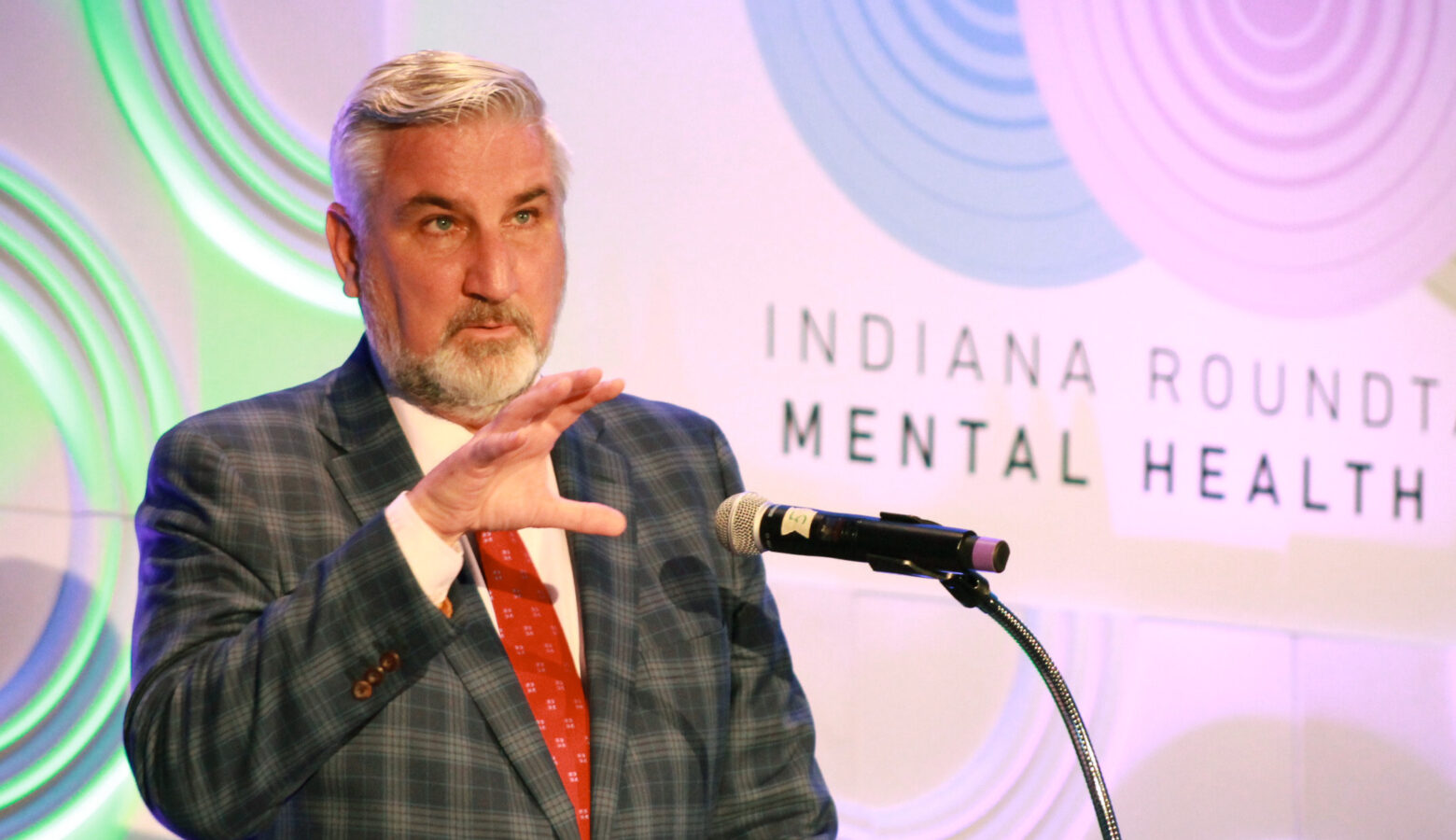 Gov. Eric Holcomb said new mental health legislation is a "sea change" for Indiana — getting people the help they need, when they need it.
There were two major mental health bills in 2023. SB 1 helps deliver more resources to community mental health centers and sets up the 988 crisis response hotline. That was paired with $100 million in the new state budget, HB 1001. But that's barely a third of the $260 million the Indiana Behavioral Health Commission said was needed.
Holcomb said $100 million is a great place to start as Indiana builds the infrastructure needed for mental health care.
"We got what we needed to get busy," Holcomb said.
Join the conversation and sign up for the Indiana Two-Way. Text "Indiana" to 73224. Your comments and questions in response to our weekly text help us find the answers you need on statewide issues.
The other bill, HB 1006, allows law enforcement to divert people with mental health challenges away from jail and into treatment. The budget provided $10 million for that.
But there are worries there won't be enough providers to evaluate people who need it. Holcomb said the state must and will adapt to "pressure points" as the system rolls out.
"Before, we just didn't have it and we were pointing, everyone was pointing fingers at each other," Holcomb said.
The bills — and the funding — take effect July 1.
Brandon is our Statehouse bureau chief. Contact him at bsmith@ipbs.org or follow him on Twitter at @brandonjsmith5.