Rural conference highlights broadband connectivity, bias towards teen pregnancy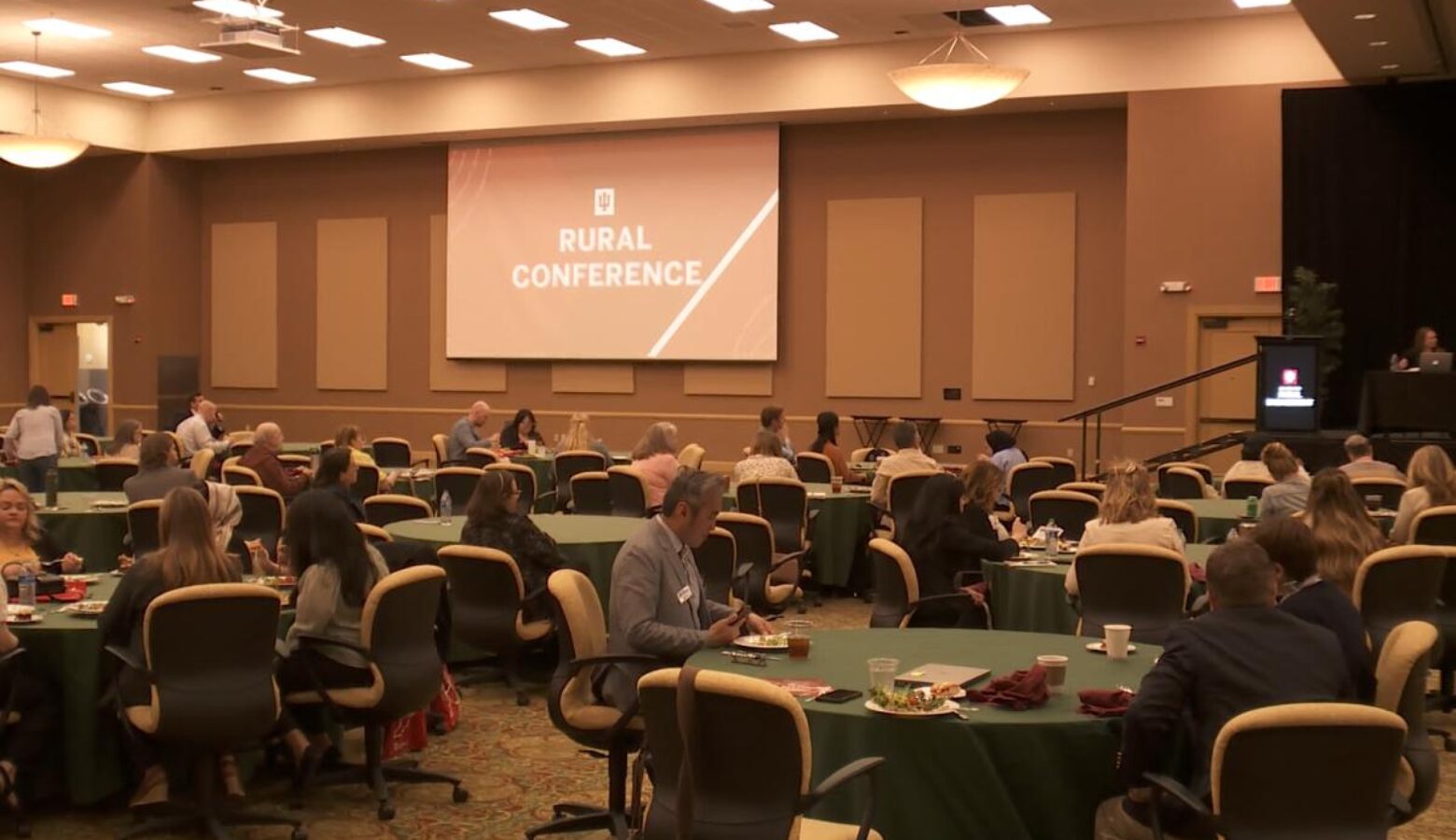 At the annual Center for Rural Engagement Conference in French Lick, Broadband connection is still top of mind for many.
Presenters showed many counties remain under and unserved by internet service providers.
Roberto Gallardo, director of the Purdue Center for Regional Development and ag econ associate professor, hosted a breakout session discussing the statistics of rural broadband connection throughout the state.
"Everybody's really talking about broadband, either because they've experienced issues with their service, or they heard about these federal funds that are coming down the pike," he said.
Read more: Advocates say locating waste processing plant in Gary violates residents' civil rights
The broadband equity and adoption deployment program (or BEAD for short) and the digital equity program are the two main federal programs being implemented in Indiana. To receive funding, Gallardo says communities should confirm that they're marked as being under or unserved on the FCC's broadband map.
"You need to go to the broadbandmap.fcc.gov, go there, type in your address and make sure your address is correct, your location is correct," he said. "And also you will be able to see what broadband providers reported as service available to that address. And if there's anything incorrect, you can file a challenge."
Another topic covered at the conference involved rural stigmas and biases towards pregnant teens.
Lauren Baney, a PhD candidate at the School of Public Health at IU, presented on Project Unite, a study exploring rural attitudes toward teen pregnancy.
"We see that those who experienced pregnancy as a teenager have lower educational attainment, lower socioeconomic standing, higher mortality rates, a lot of unfortunate health outcomes that come along with it," she said.
The study showed that more support is needed for those experiencing teenage pregnancy in rural areas.
"We need to find more ways to provide those services, but also work in a more effective and efficient way with our teens, so that they feel safe and comfortable," she said. "Whether it's in a clinic, whether it's talking to a healthcare provider, whether it's just having a mentor in their life, we really need to find proactive ways to support them."
Other issues discussed at the conference include rural healthcare shortages, the need for more mental health support, substance abuse and labor shortages.
Read more: Despite cooling inflation, farmers still wrestle with increased costs