As Indiana ramps up trail funding, advocates hope to sustain momentum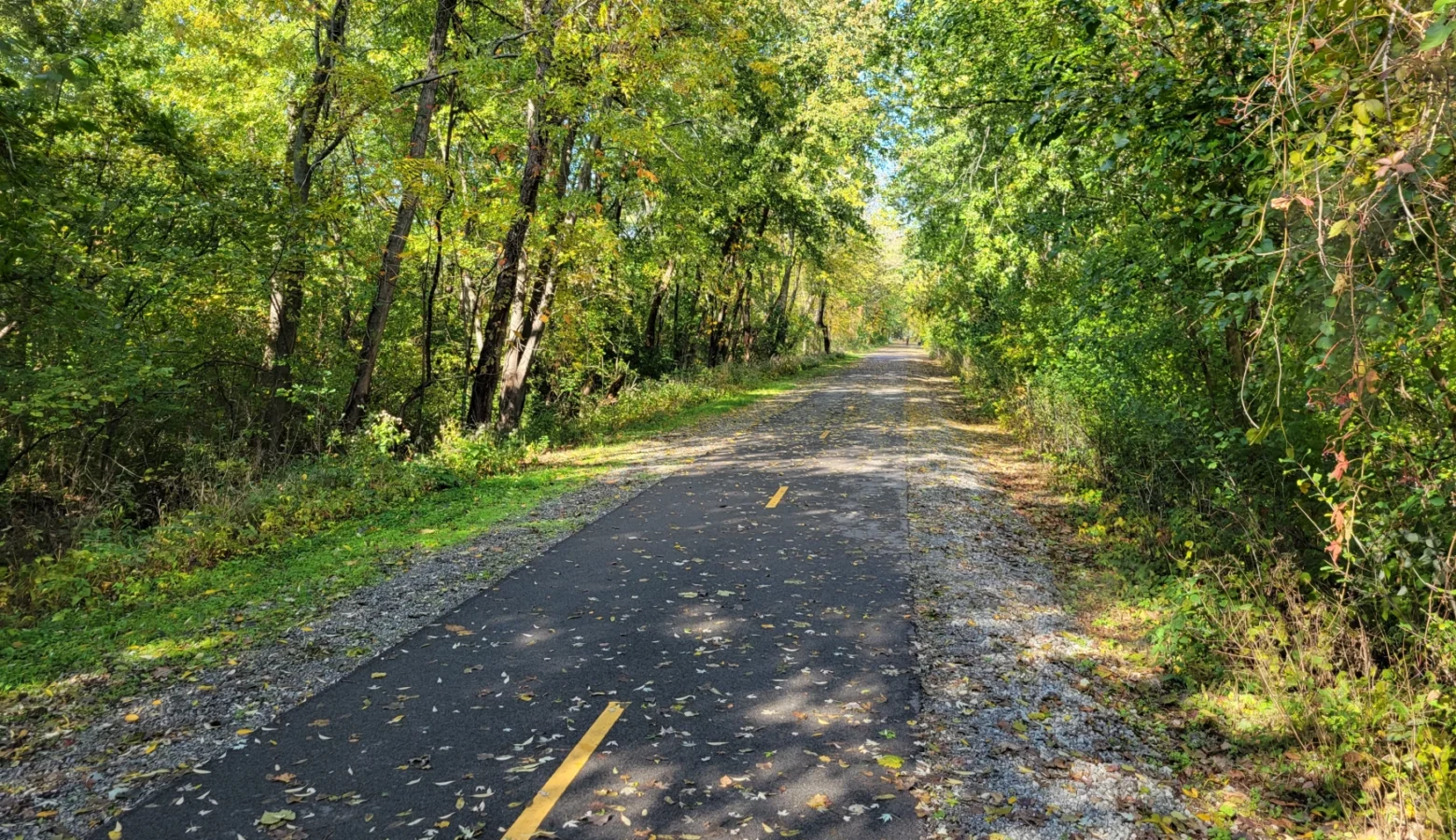 Indiana is making unprecedented investments in its trail network.
The state's Next Level Trails program has awarded $150 million since it launched in 2018, with another $30 million set to be awarded this year. Indiana Department of Natural Resources Director Dan Bortner says that's amounted to almost 57 miles of completed trails and another 48 miles under construction.
"Things that get people that quality of life, that ability to explore what's there, whether it's on bicycle or on foot, getting folks together — these things are economic drivers and people love them," Bortner told reporters after a trail ribbon cutting in Schererville on Wednesday.
Next Level Trails is also drawing national attention. Liz Thorstensen, vice president of trail development at the Rails-to-Trails Conservancy, said Indiana has gone from having very few rail-trail miles in the 1980s and 1990s to being one of the top states for trails today.
"The program, which levels the playing field for trail projects of all sizes and spreads investment to small towns, suburbs and urban trails alike, could serve as a model — or, rather, does serve as a model for other states," Thorstensen said during Wednesday's event.
But it remains to be seen whether that level of investment will continue, and whether trails will be as big a priority for the next governor as they've been for Governor Eric Holcomb.
Mitch Barloga is the president of the Greenways Foundation of Indiana and an active transportation planner with the Northwestern Indiana Regional Planning Commission. He said that while Next Level Trails has made a big difference, it hasn't entirely met the demand for new trails.
"We're working with the Indiana State Trails Caucus, which is a bunch of legislators that are part of this, and we're trying to make Next Level a sustainable program, up towards $5 million a year that we can inject in new trails, not only to build them but to maintain them," Barloga explained.
Bortner, meanwhile, is confident that trail funding has bipartisan support. "If you look at what has been done here, there is nobody that I know of that's anti-trail," Bortner said. "So it doesn't matter which side of the political aisle you're on. When you're talking about quality of life issues, the people will support that, and that's what these things are."
And Barloga notes that trails are only growing in popularity. "Trails are taking off like crazy," Barloga said. "It's amazing. Once you get a mile of trail in, people will want like 10 more, immediately. It's like, 'This is amazing! why wasn't this here before?' And it never fails."