Indiana State Board of Education trims K-12 education standards by 33 percent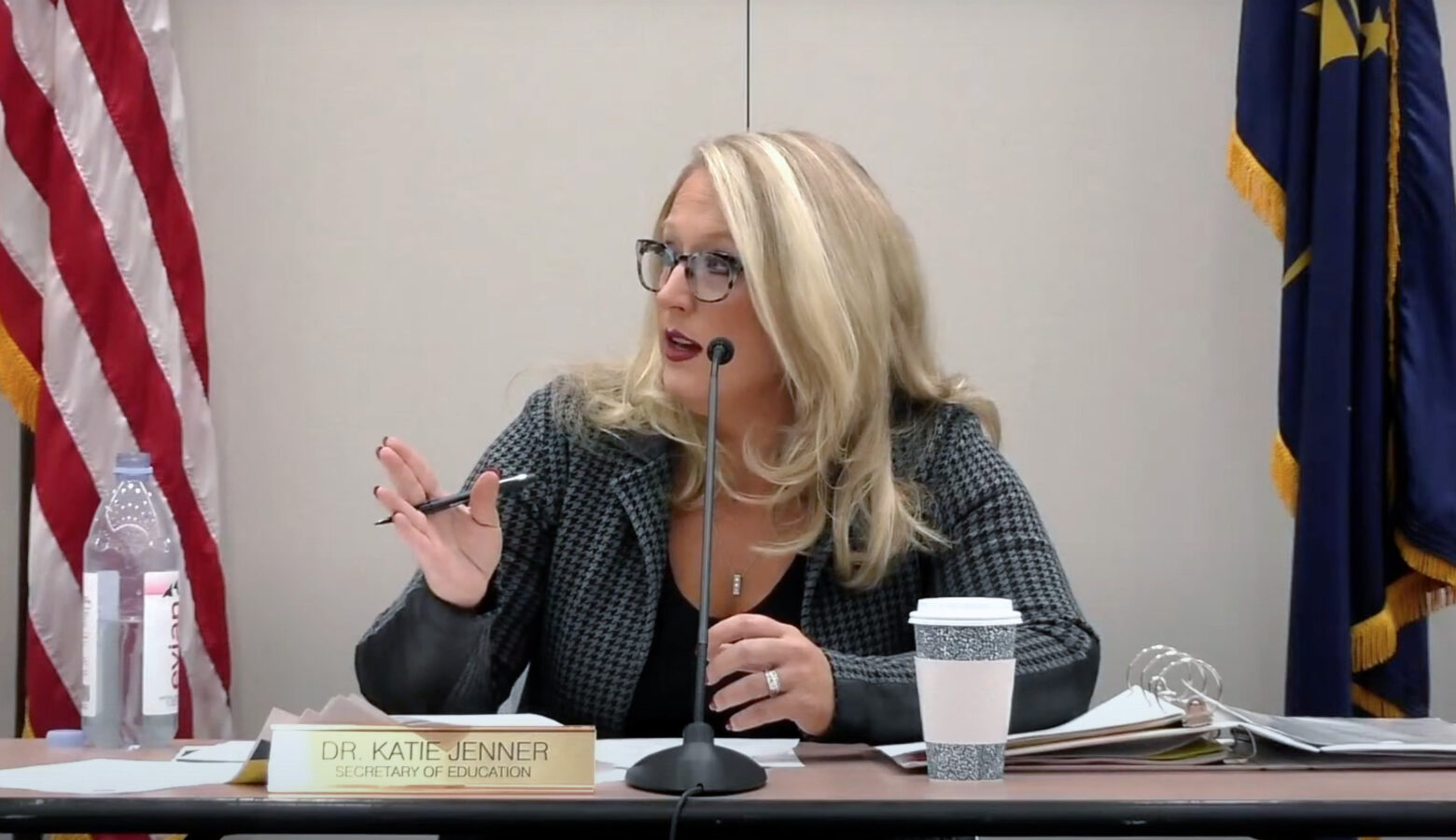 The Indiana State Board of Education approved new academic standards on Wednesday that significantly trim what teachers are required to teach their K-12 students.
The board says the more concise standards will give teachers more flexibility in the classroom to teach math, English and language arts, science and computer science, and social studies.
The new standards are 33 percent more concise than the previous standards. Indiana Secretary of Education Katie Jenner said the board's goal was to reduce the standards by 25 percent.
Board member Scott Bess said he wants to shorten the standards even further, but said the new standards are a good place to start.
"When we talk about our teachers across the state, giving them more freedom within their classrooms to teach in the way they feel is the best way to teach and not have a thousand things to try to cover and check off is incredibly important," he said.
READ MORE: IDOE announces plans to expand work-based learning, revisit high school diploma requirements
Join the conversation and sign up for the Indiana Two-Way. Text "Indiana" to 73224. Your comments and questions in response to our weekly text help us find the answers you need on statewide issues.
Jenner said the Indiana Department of Education consulted with outside experts to create the new standards and asked for public feedback from educators.
Bluffton High School Principal Steve Baker told the board Wednesday that he and his staff are thankful for the changes.
"We've been wrestling with the myriad of standards that sometimes can be a mile wide and an inch deep, and this enormity of standards has overwhelmed my teachers and forced Bluffton High School to guess which ones are the most important and which ones we have to eliminate," he said.
The board is also working to refine standards for health, PE, and fine arts; STEM; early learning; and alternate standards. It will update guidance resources for educators and host professional development throughout the summer and early fall.
Kirsten is our education reporter. Contact her at kadair@wfyi.org or follow her on Twitter at @kirsten_adair.