Lawmakers rejected a proposal to plug 'brain drain' in Indiana's military reserve ranks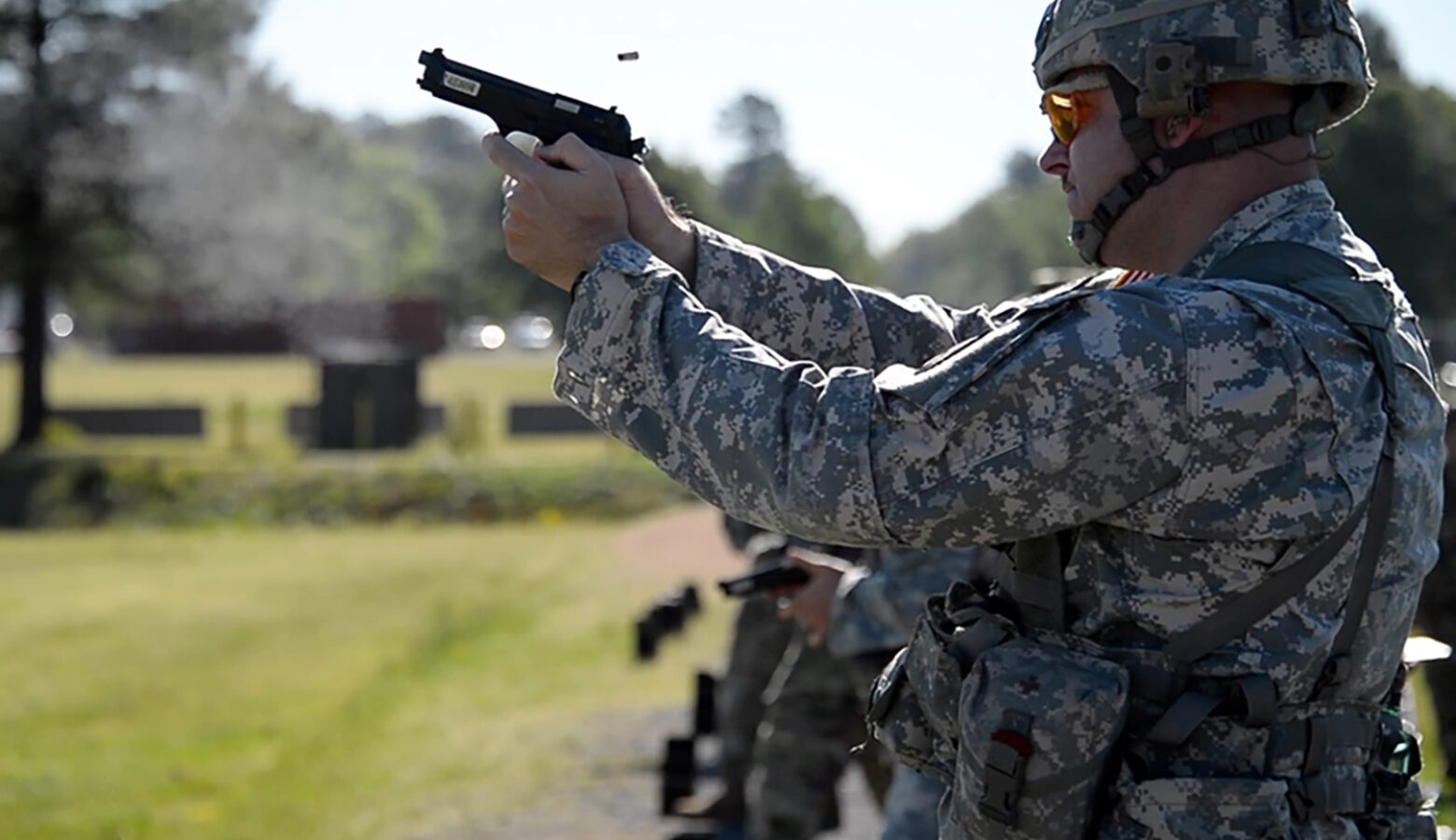 Military leaders say Indiana is experiencing a "brain drain" from its reserve enlistments. State lawmakers wanted to fix that by creating a scholarship program to encourage enlistment and higher education in the reserves ranks. Despite bipartisan support and a budget surplus, that idea was removed from the proposed law, House Bill 1511.
Between 2016 and 2021, reserve enlistments in Indiana dropped by about 1,000. Military officials say that reserve ranks have shrunk even more significantly since the 1990s.
Only 19.7 percent of Indiana's reservists had any sort of post-secondary degree in 2021, according to federal data. The only other states that year with less than 20 percent post-secondary achievement among their reserve ranks are Arkansas, Idaho and Louisiana.
Advocates, lawmakers and officials like Indiana Army Reserve Ambassador James Bauerle argued during testimony a tuition program to help reservists attend private and public institutions in Indiana could fix those issues and more.
"The more college grads we have, the more money the state will make. That's why it's important. That's why it's economically smart to do this for Indiana," Bauerle said. "And we get even more back in this case because we're getting reservists who have an obligation in our state."
The proposed Reservist Tuition Supplement Program would have cost the state about $600,000 by 2025, according to estimates by the state fiscal agency. But Bauerle and his co-ambassador Arthur Leak argued that the estimates do not take into account the more significant, long-term financial benefits they say such a program would bring.
"Today, a number of Hoosier soldiers, sailors, airmen, Marines … within our reserve forces struggle not only to make ends meet, but to find ways to pay for their college education," Leak said. "This bill also helps in recruiting efforts … Indiana had approximately 11,000 positions in the Army Reserves in 1990. Today, that number has dwindled down to 5,000. What this means is a loss of jobs, a loss of state revenue because these reserve soldiers would contribute to the state's economy. The only reason for this decline in Indiana, is its inability to fill the positions available for these units, which then become non-deployable and have low readiness rates."
Despite the price tag, the bill passed the House with unanimous bipartisan support and did the same in the Senate Education Committee. But, with little explanation, the proposal was suddenly gutted in the Senate Appropriation Committee to remove the reserve tuition program.
READ MORE: Indiana will stop taxing all active-duty income in 2024
Join the conversation and sign up for the Indiana Two-Way. Text "Indiana" to 73224. Your comments and questions in response to our weekly text help us find the answers you need on statewide issues.
The bill's author, Rep. Mike Speedy (R-Indianapolis), appeared visibly frustrated as he attempted to testify to the committee about a provision that no longer existed in his bill. He later tried to amend the Reservist Tuition Supplement Program back into the bill by rejecting the changes after the bill passed the Senate.
"It was summarily gutted in the Senate without notice," Speedy said to members of the bill's conference committee. "And we are here to get it back to how it left the House."
Conference committees are, as Speedy himself described it, the start of a "less than transparent" process that involves members of both the House and Senate negotiating an agreement on what the final version of the bill should look like, largely behind closed doors.
It's not clear what those negotiations entailed after the committee adjourned. But, despite members of both chambers and both parties expressing support for returning the reservist tuition program to the bill during the public conference committee hearing, it appears that a deal could not have been reached before the final day of the legislative session.
Speedy ultimately withdrew his dissent and accepted the Senate's changes on that last day, saying it was to ensure passage of the parts of the bill that remained.
The final law, HEA 1511, takes effect on July 1. That version only changes some existing scholarship programs for National Guard troops and children of certain service members or first responders. The new law will expand those programs by allowing the scholarships to be used at accredited private schools in the state, but it also limits the total annual award to $5,000.
Adam is our labor and employment reporter. Contact him at arayes@wvpe.org or follow him on Twitter at @arayesIPB.