Lt. Gov. Suzanne Crouch backs elimination of Indiana's state income tax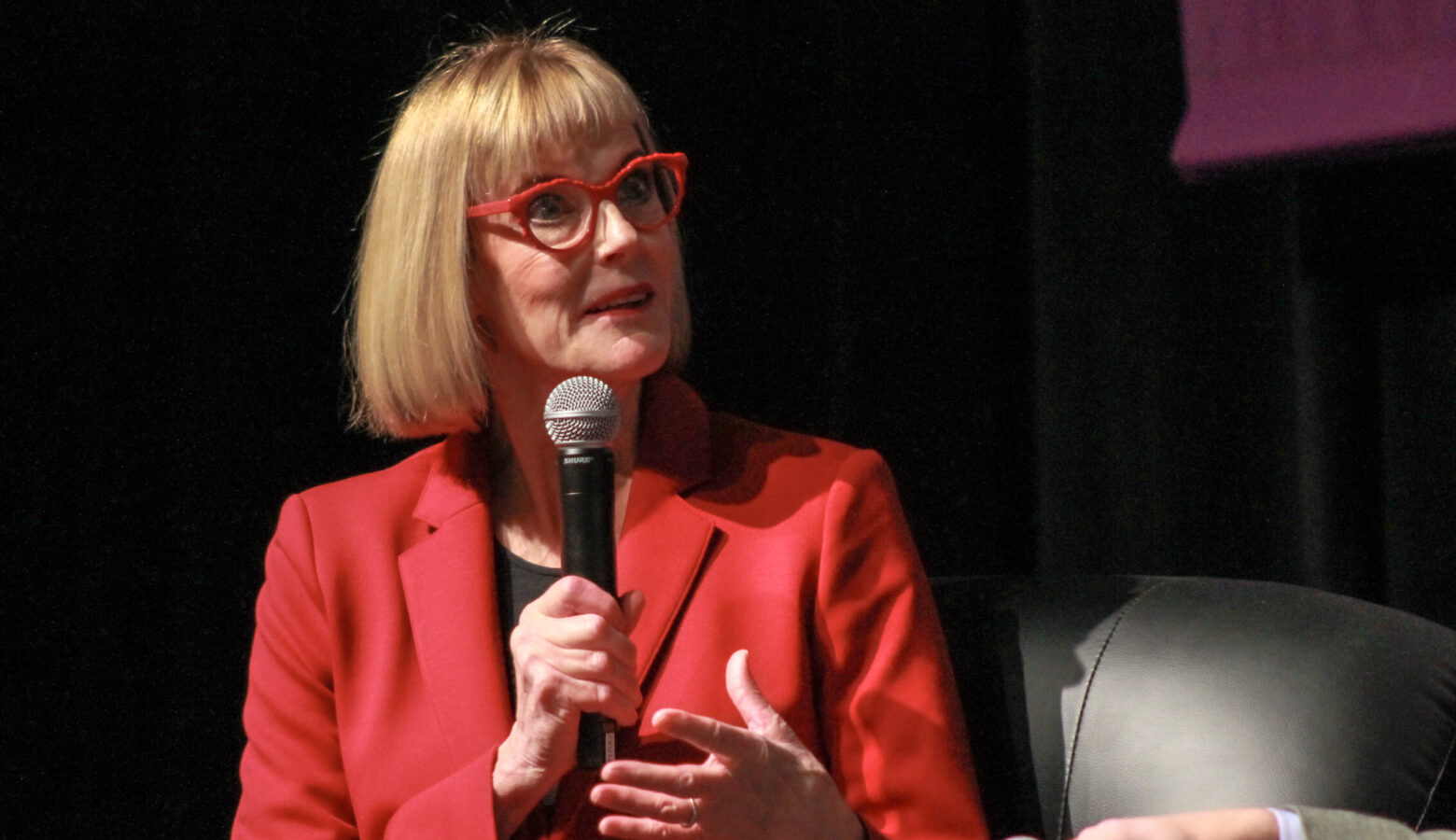 Lt. Gov. Suzanne Crouch — who's running for governor — is backing a push to eliminate the state's individual income tax.
That tax currently brings in about $8 billion a year for Indiana, a third of total state revenue.
Crouch said she's pushing income tax elimination because she constantly hears from people who are struggling with inflation and the high cost of living.
Making up for the loss of so much revenue, she said, will require a holistic approach.
"We're going to look at cutting government spending," Crouch said. "We're going to look at limiting government growth. We're going to look at finding efficiencies within government."
What programs or services might be on the chopping block? She won't say. Her plan does include limiting government spending growth to 2 percent a year.
But Crouch also won't delve into specifics on how she wants to "modernize" the tax code as part of her plan.
"The 'how' isn't as important as the 'what' — and the 'what' is we are going to eliminate the income tax," Crouch said.
Crouch's plan only includes gradual elimination of the state income tax – the individual adjusted gross income rate is 3.15 percent – not local income taxes.
A legislative task force is currently examining the state's entire tax system. Crouch said she'll watch closely the results of that effort.
READ MORE: Indiana tax review task force begins work, with goal for some to eliminate income tax
Join the conversation and sign up for the Indiana Two-Way. Text "Indiana" to 73224. Your comments and questions in response to our weekly text help us find the answers you need on statewide issues.
Senate Republicans floated the idea of eliminating the income tax months ago, which helped lead to the creation of the task force.
Critics of the idea argue it won't save people enough money to make up for the loss of services that are increasingly vital to attracting companies and talent to the state.
But Crouch said eliminating the tax will attract people and businesses and encourage companies already in the state to expand.
"I know that with my plan, there are going to be people that are going to scream bloody murder," Crouch said. "I'll tell you who I listen to and who the experts are that I talk to and the only ones that I'm concerned with — and those are the hard-working Hoosiers out there."
Brandon is our Statehouse bureau chief. Contact him at bsmith@ipbs.org or follow him on Twitter at @brandonjsmith5.