Ball State adds outdoor amphitheater to campus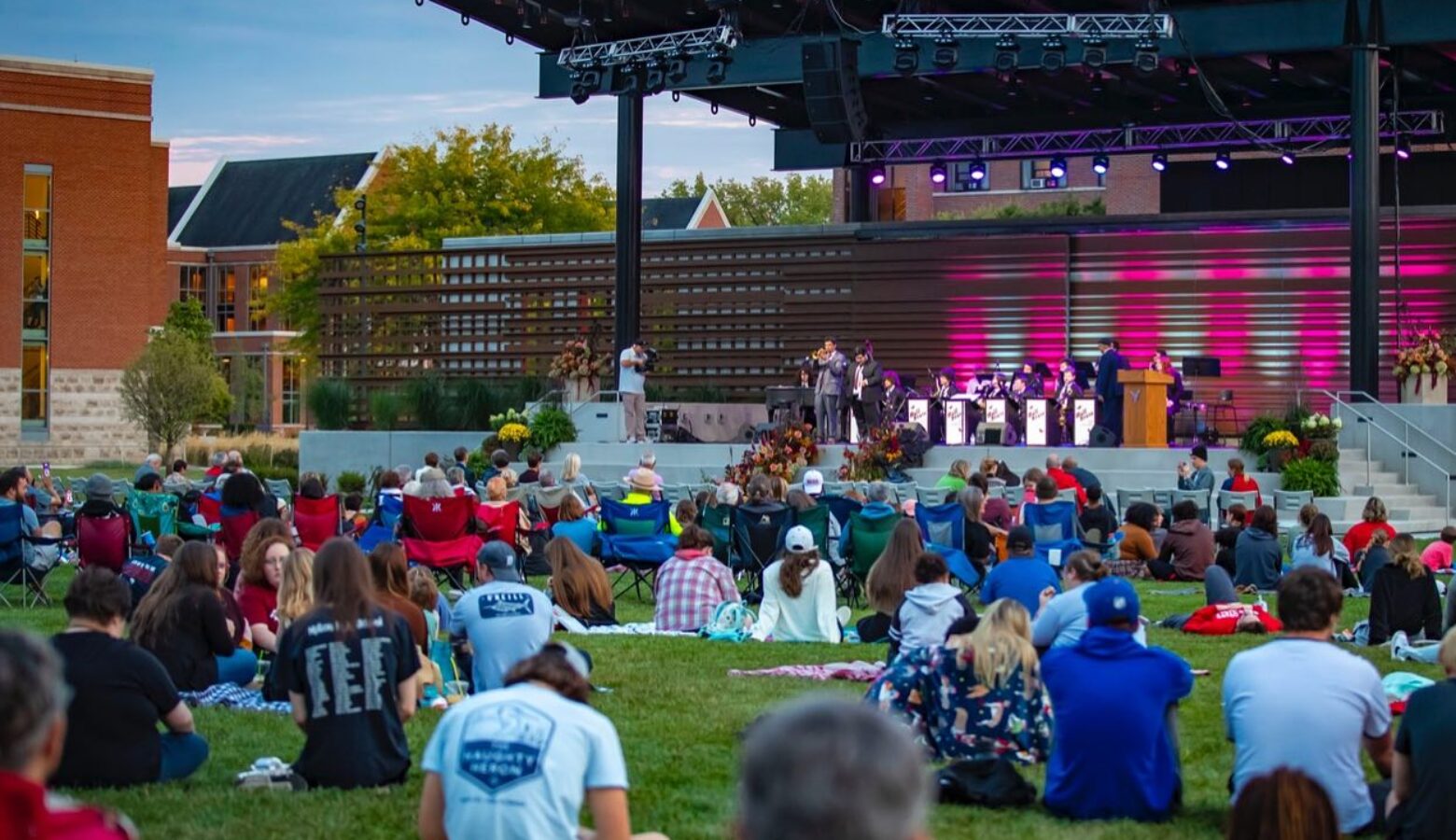 Ball State University welcomed a new outdoor venue to campus this week, with a ribbon-cutting and concert at the Brown Family Amphitheater.  As IPR's Daniel Huber reports, it brings new opportunities for the Muncie community to connect.
And with a cut of a ribbon, the newly constructed Brown Family Amphitheater is open.  Ball State University President Geoffrey Mearns plans for the space to not only be used by the college.
"This is just another jewel in our arts and culture crown…. We also would anticipate that the community will use it…  So, we want it to be both a campus asset as well as an asset for the community."
Seth Beckman, Dean of the College of Fine Arts, says there are already requests for events.
"For example, we have groups that are wanting to explore the possibility of having yoga classes out here in this space or tai chi spaces in this space."
Read More: Ball State increases budget for outdoor amphitheater project
The amphitheater also provides a space for people to gather informally, allowing guests to interact in a way that wouldn't be possible for formal events. For concerts like Tuesday's with the Ball State Jazz Ensemble, people can walk in, hang out, listen to the performance, and come and go as they please.
"So, it is a great tangible space to come together in celebration of arts and culture outside," says Beckman, "in addition to all of our indoor spaces."
Daniel Huber is a news fellow with Ball State Public Media's Public Media Accelerator student fellowships.