Indiana UAW workers could feel impacts of strikes, even if they're not on the picket lines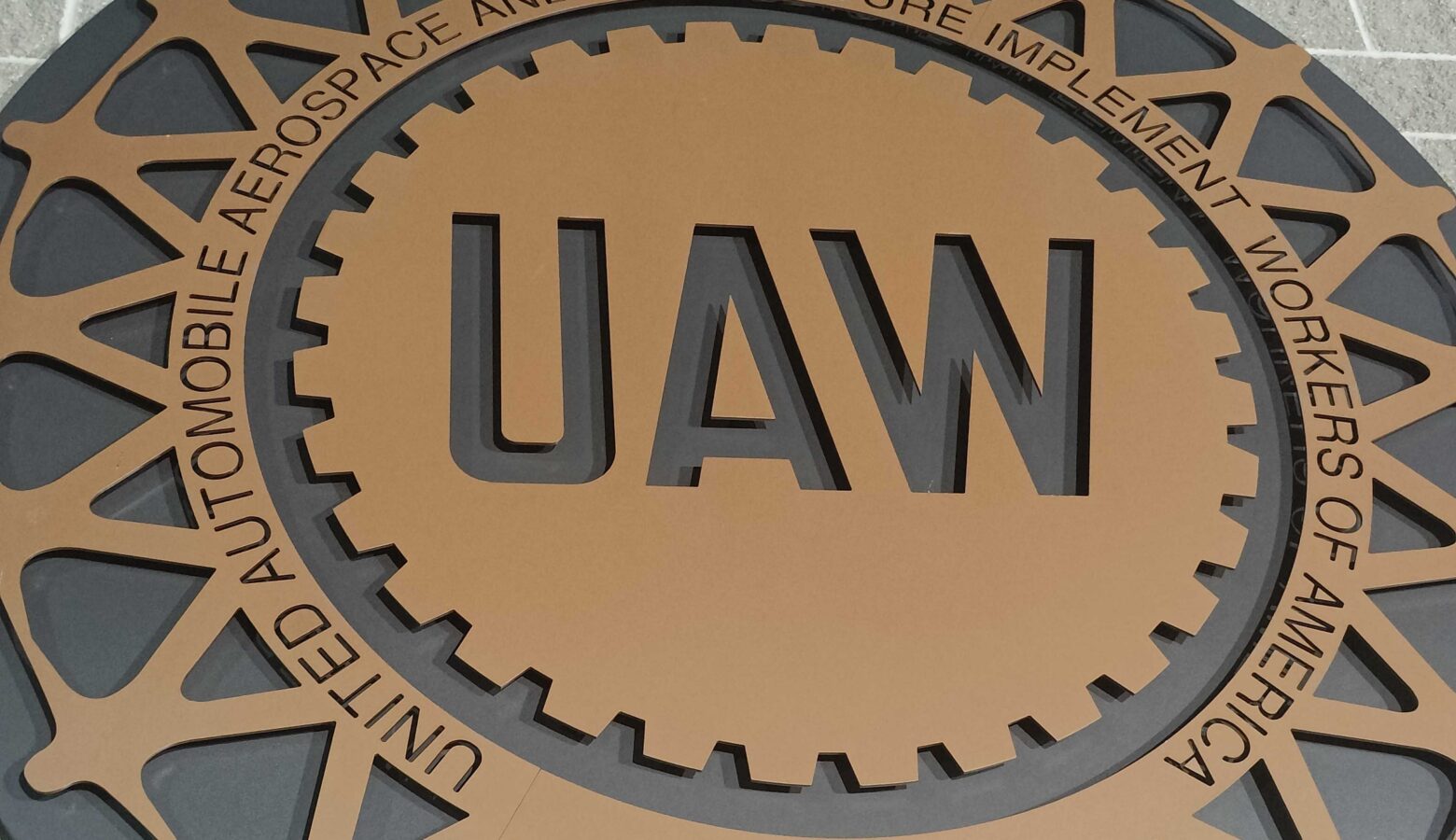 Three Midwest automotive plants are on strike after the "big three" automakers failed to offer contracts the United Auto Workers union would accept last night. All Indiana plants, like General Motors Fort Wayne Assembly and Kokomo's Stellantis Transmission Plant, are still operating. But work stoppages in other states can affect the plants that aren't on strike too.
The UAW and the "big three" auto manufacturers remained far apart on a few key issues in new four-year contracts as the deadline lapsed Thursday.
As part of the UAW's new "targeted" strike strategy, only three assembly plants began striking after the deadline: a Ford plant in Michigan, a General Motors plant in Missouri and a Stellantis plant in Ohio. The UAW may decide to call on workers in Indiana plants to join the strike to apply pressure on the companies as negotiations continue.
Before the strikes began, some local UAW leaders expected the union would target parts plants first, causing shutdowns at upstream plants as supplies of key parts deplete.
Hours before the UAW announced which plants would strike, UAW Local 685 leaders in Kokomo said they saw "a large amount of like expedited shippers" at local Stellantis parts plants "trying to get everything they can out of the out of the plant" in order to continue production at plants that rely on those parts.
"If you take [the Kokomo Casting Plant] out you shut the corporation down," said Local 685 President Gary Quirk. "Casting and our local [which represents workers at Stellantis' three transmission plants and one engine plant in Kokomo] can shut down the corporation within three weeks."
READ MORE: As union contract expires, Indiana's UAW autoworkers aren't 'standing up' to strike – yet
But the UAW did the opposite, targeting the endpoint of the three companies' supply chains for initial strikes. Still, that choice could affect plants downstream.
"If the Toledo assembly plant goes down, they don't need transmissions," Quirk said. "Eventually it will affect us, absolutely."
Despite that possibility, Quirk said he supports the "targeted" strike strategy because it allows the union to apply pressure without depleting its funds on an all-out strike at all three companies.
If plants shut down due to the strike, workers get temporarily laid off. They cannot get unemployment if the company reports strikes as the layoff's cause to the state, rather than reporting the cause as a part shortage or other production issue.
Join the conversation and sign up for the Indiana Two-Way. Text "Indiana" to 73224. Your comments and questions in response to our weekly text help us find the answers you need on statewide issues.
Rich LeTourneau is the bargaining chair at UAW Local 2209, which represents workers at GM's Fort Wayne Assembly plant. Because it is an assembly plant, the Fort Wayne workers are not directly losing parts because of the three plants on strike in other states.
When he first heard about the new strategy, LeTourneau said he was concerned his members would be unable to get unemployment if their plant shut down as a result of targeted strikes. In an interview Friday, he said he now believes the union could fight back company attempts label the layoffs as strike-related.
"Even if GM codes you however they want, if we're off because we are not the ones striking, we're off on layoff, we may have a real fighting chance to get that fixed," LeTourneau said.
LeTourneau said the Fort Wayne Assembly could face a shutdown if workers at GM part plants in Buffalo, New York; Toledo, Ohio; and Marion, Indiana, are called to strike before Local 2209's members.
The UAW said it will add more plants to the strike list as negotiations continue to apply more pressure, but it has not said how often it will add plants or how many it will add at a time.
General Motors' latest public contract proposals included a 20 percent wage increase over the course of the contract. GM CEO Marry Barra called her company's Thursday offer "historic," according to the Detroit Free Press.
But the union is demanding 40 percent wage increases. Still, that 20 percent offer is closer to UAW's demands than the 16 percent GM offered a week prior.
Stellantis' public offers have been further from union demands. That company's latest proposal included a 17.5 percent wage increase over the course of the contract, according to the Associated Press.
Stellantis posted a statement to its website after the targeted strike at its Toledo plant began: "We are extremely disappointed by the UAW leadership's refusal to engage in a responsible manner to reach a fair agreement in the best interest of our employees, their families and our customers. We immediately put the Company in contingency mode and will take all the appropriate structural decisions to protect our North American operations and the Company."
Adam is our labor and employment reporter. Contact him at arayes@wvpe.org or follow him on Twitter at @arayesIPB. Contact WBOI's Tony Sandleben at tsandleben@wboi.org or on Twitter at @tony_WBOI.