Thanksgiving grocery prices could be cheaper this year, survey shows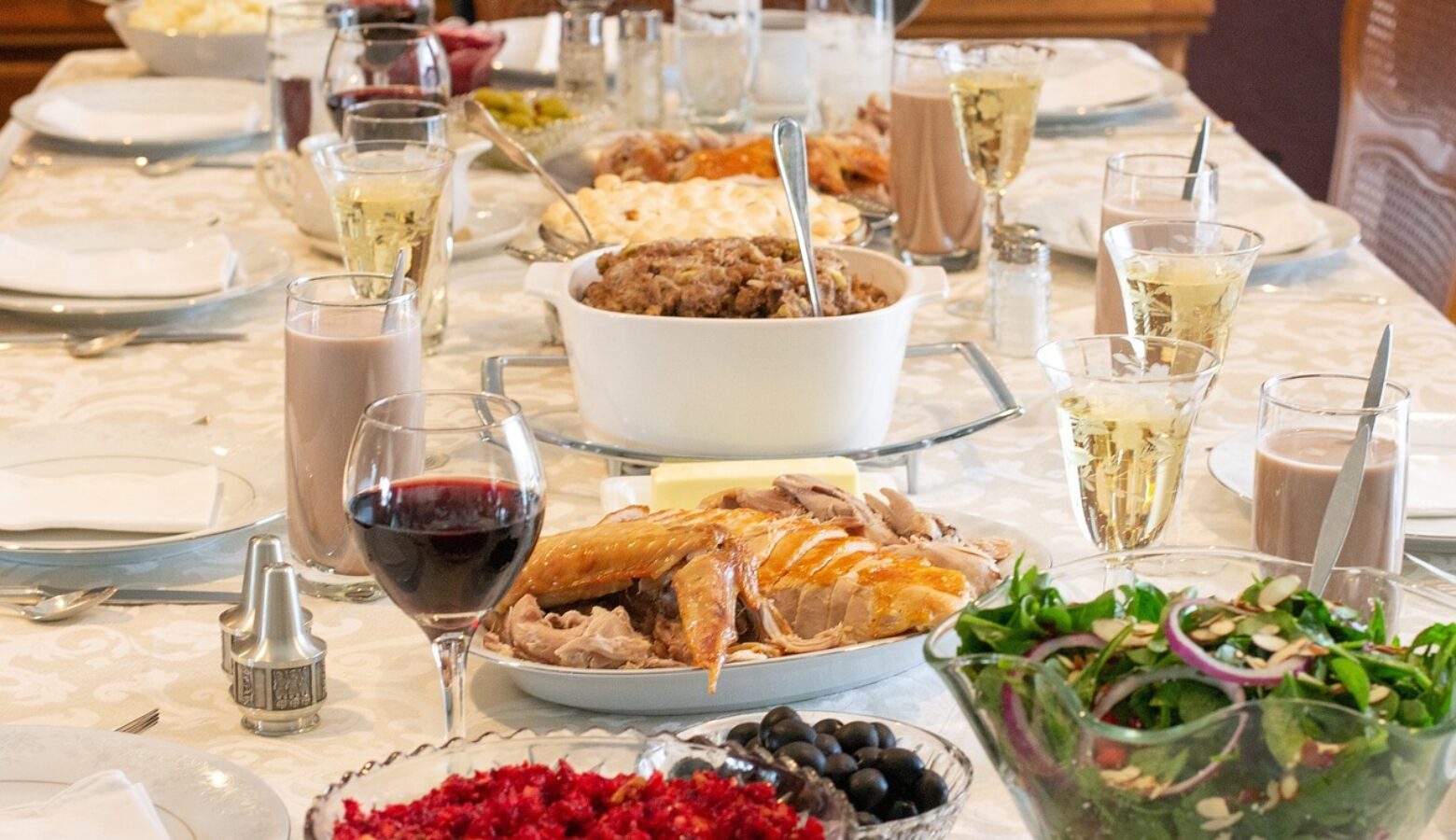 Hoosiers can expect to pay less at the grocery store ahead of this year's Thanksgiving holiday, according to a new survey. The Indiana Farm Bureau released its annual Thanksgiving market basket survey on Wednesday.
The survey measures the prices of popular Thanksgiving items — such as turkey and stuffing — to determine the average cost of a Thanksgiving dinner for Hoosiers. According to the survey, Hoosiers are paying an average of $54.64 for a Thanksgiving dinner of 10 people, or $5.46 per person.
Isabella Chism is the second vice president of the INFB. She said these prices are about 10 percent less at the grocery store than in 2022.
"Amidst all of this inflation, [the idea] that we have a low point for our Thanksgiving meal is something to celebrate and be thankful for," Chism said. "So we've actually gone down over last year's prices."
Todd Davis is the chief economist for the INFB. He said turkey costs often account for around 40 to 45 percent of the cost of Thanksgiving meals.
Therefore, Davis said, the main contributor to lower costs for the total market basket price is cheaper turkey prices.
"Our shoppers found an average price per pound of turkey at $1.38, which would mean a 16-pound bird would cost $22.11, and that's about 21% cheaper than last year," he said.
Join the conversation and sign up for the Indiana Two-Way. Text "Indiana" to 73224. Your comments and questions in response to our weekly text help us find the answers you need on statewide issues, including our project Civically, Indiana.
Turkey prices declined due to a major decrease in avian flu cases and recovery of the turkey population, particularly in the Midwest.
According to an INFB press release and data from the U.S. Department of Agriculture, 14 cents of every retail food dollar can be attributed to farm production. This means the farmer's share of the total market basket cost would be less than $8.
Chism said these past few years have also been difficult for farmers in terms of increased input costs.
"With the droughts throughout the country, we've experienced increased input costs, things to grow the crops and raising the animals," she said. "And yet, like I said earlier, amidst all of this inflation here, we're seeing lower prices at the grocery and then a lower percentage of each dollar going to the farmers overall."
However, Chism said she is confident farmers will continue to find ways to decrease costs of production.
Davis said he is hopeful economic conditions and changes in farming techniques will allow for lower input costs and lower grocery prices in the future.
"The combination of farmers doing what they do best, which is being low-cost, efficient producers and the rest of the economy getting inflation under control will lead to lower prices, lower costs in the future," he said.
The total market basket price estimate includes a 16-pound turkey, stuffing, sweet potatoes, rolls, peas, a carrot and celery veggie tray, whole milk, cranberries, whipping cream, ingredients for pumpkin pie and miscellaneous baking items.
Turkey, whipped cream and cranberries are less expensive for Hoosier shoppers than last year. Pumpkin pie filling and frozen peas had the highest percentage price increase from last year.
Violet is our daily news reporter. Contact her at vcomberwilen@wfyi.org or follow her on Twitter at @ComberWilen.