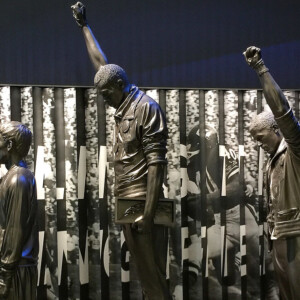 S03 E07 – Athletes & Activism
Professional athletes, like any celebrities, have huge followings and can influence positive change; yet they are often expected to temper and censor their statements on politics, social justice, and activism.
Join J.R. Jamison and Kelsey Timmerman as they discuss Athletes & Activism.
Photo – By Ron Cogswell via Flickr Creative Commons: https://flic.kr/p/DH81JN.
Stories –
Momma's Boy
Jessie Bates III's story as told to Mitchell Carter from Facing Social Justice in Sports
Untitled
Trey Moses's story as told to Thomas Deckard from Facing Social Justice in Sports 
Music –