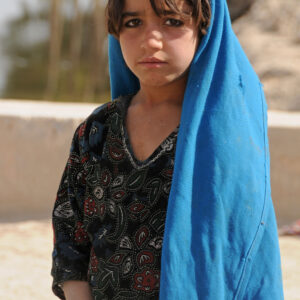 S04 E02 – Afghanistan, My Neighbor
In August, over 200,000 Afghans fled their country in a matter of days, adding to the 2.5 million who left in the months prior to the Taliban takeover. But where did they go and what would be their fate? 
Join J.R. Jamison as he explores the past and present of Afghanistan, and shares the story of Dr. Mohammad Saber Bahrami—a man who fled the country after the Soviets invaded in 1979 and made Muncie, Indiana his new home.   
Later in the show, J.R. is joined by Dr. Bahrami's wife, Bibi Bahrami, the founder and president of AWAKEN, a nonprofit organization that provides key educational programs, vocational opportunities, health care services, and timely emergency assistance to women and children in Afghanistan, and works with Afghan refugees to ensure that the systems, structures, and support are in place to help them thrive in their new home. 
Photo – Via Flickr Creative Commons by Afghanistan Matters. 
Story included in this episode –  
From Khwara Banda to Muncie
Dr. Mohammad Saber Bahrami's story as told to Bibi Bahrami from 

A Midsummer Night's Narrative: Stories of Home, 

performed by Bryn Marlow 

 

 
Music used in this episode courtesy of Sean Ashcraft. Used by permission.