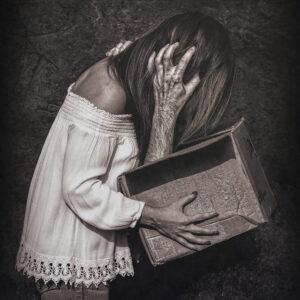 S04 E05 – More Than My Illness
Genetics, brain chemistry, personality, and life events—all contributing factors to the more than 40 million adults in the U.S. who suffer from anxiety or depression. Yet, with nearly 12% of the overall population battling these illnesses, mental health is still stigmatized and misunderstood.
Join J.R. Jamison as he shares the story of a missionary who battled depression 4,000 miles from home, and another from a college student with a "broken brain" who says the best way to help is to listen. Later in the show, J.R. is joined by that former college student who is now a high school English teacher at a virtual public school in Washington state.
Photo – Via Flickr Creative Commons by Seth Jackson: https://flic.kr/p/TrtEhh.
Stories included in this episode –
It's Not the Common Cold
Bailie Sage's story as told to Jon Toronto from Facing Depression in Cache Valley, Utah. Performed by Amy Leffingwell.  
It's Not My Fault My Brain is Broken
Kiah Penfield's story as told to Chris Bavender from Facing Depression in Muncie, Indiana. Performed by Melinda.
Music used in this episode –