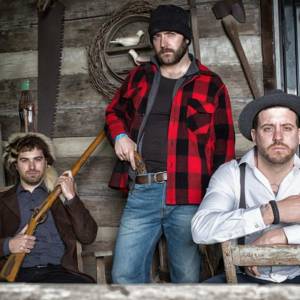 Latest Episode
S08 E08 Coup D'etat and The Maness Brothers
On this episode of The Scene we're taking a trip to the deep south! Well… figuratively at least. You'll hear two very different styles of Southern Rock as you listen.  Our featured artists this week are Coup D'etat; a band that plays a mix of blues, funk, and metal from Indianapolis, and The Maness Brothers; a blues and garage rock band from St. Louis Missouri. Special thanks goes to Square Cat Vinyl, and the Hi-Fi for letting us record the music used in this episode of The Scene.
Music from Coup D'etat mixed by Isaac Andrews. Music from The Maness Brothers mixed by Sean Erickson.
Produced by Isaac Andrews.