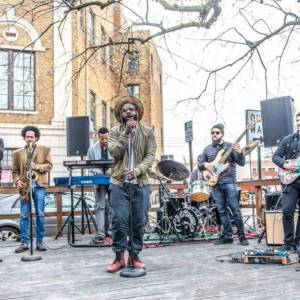 S10 E14 – Wolfi, Clint Breeze & The Groove, and Heaven Honey
Hold on to your hat because this week we have alternative pop artist Wolfi laying down his performance live at New Hands Music Festival: a two day all ages music event at HEALER in Indianapolis which benefits three Indy non-profits: Ascent 121, IndianaCESA, and Great Strength Band Fund.
Then it's Clint Breeze & the Groove offering up their electrifying sonic potion of experimental funk-fusion live at one of Indy's premiere music festivals, Chreece. This performance was bottled on August 24, 2019, from the White Rabbit Cabaret.
Taking us home is a band equal parts indie pop, advanced emo, 70s country, and front-woman perfection, Heaven Honey, laying down this killer set from WOO GRL Festival on April 20, 2019, live from the Pioneer stage.
Produced by Kyler Altenhof.