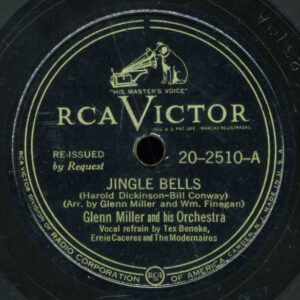 Winter Breeze for December BlueNotes
This month, we bring you our special annual All Jazz Christmas edition of BlueNotes, providing the ideal soundtrack for Christmas Eve festivities with family and friends or an evening to relax by the fire with jazz covers of your favorite Christmas carols, hymns and holiday pop songs. We'll hear from artists such as Rich Severson, Shorty Rogers, Marian McPartland, the Vince Guaraldi Trio, Straight No Chaser, the IU Big Band, and many other excellent musicians.
Original air date: Saturday, Dec. 24, 2022, at 8pm
Missed the broadcast? Check out this Spotify playlist!