Muncie Schools Board Waits On State Decision To Discuss Baule's Contract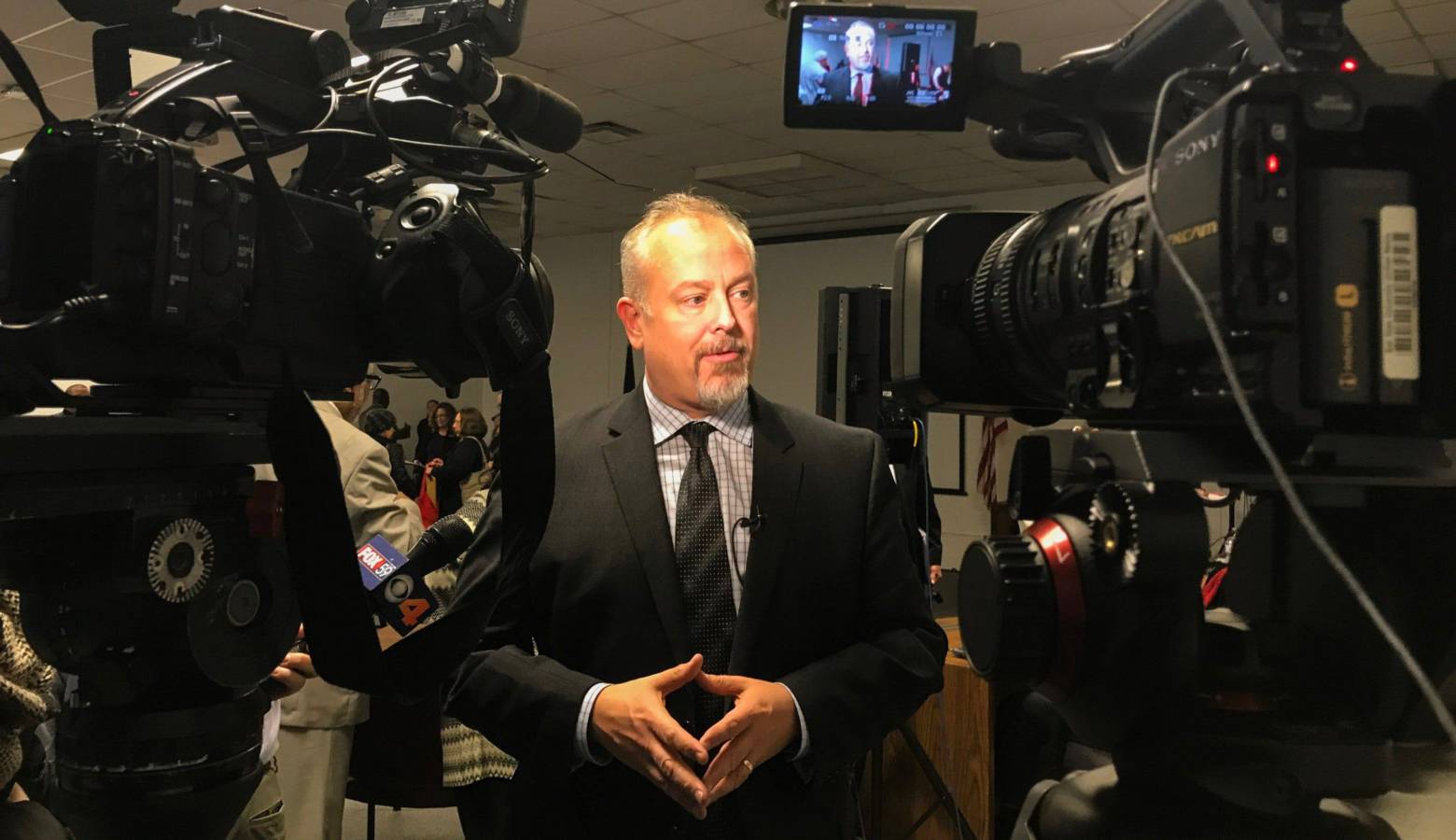 On Wednesday, a state government board will decide the future of Muncie Community Schools.  It could return control of the "fiscally impaired" district back to school officials.  Or, it could vote to let the state take full control of financial and academic matters.  And, as IPR's Tony Sandleben explains, that decision will also likely determine the future of the district's superintendent.
"The board took no action. So, at this point, they still have time to make some other decisions and determine what they do."
That's Muncie Community Schools Superintendent Steven Baule.  At the last scheduled school board meeting of the year Tuesday night, board members took no action on his employment contract with the school.
Board President Debbie Feick says that is because of the uncertain future the district is facing.
"Tomorrow is the DUAB meeting so there hasn't been much clarity about our authority. It's all pending."
DUAB, or the Distressed Unit Appeals Board, is the state entity that decides if the state government will fully take over the district.
Feick says the school board is evaluating Baule and will determine if they will offer him an extension to his contract.  That contract expires on June 30, 2018, but automatically renews for a year if the board takes no action by January 1st.
Feick says she does not know if the school board or a state-appointed emergency manager will have the final say in his contract.
If Baule is granted an extension, a public hearing will be held to discuss it.  But Feick wanted to make something about the hearing clear.
"We must conduct a public hearing not about his merits as the superintendent, but about the content of the contract, and I think there's confusion in the community about what that meeting might entail."
Baule is being sued by a former employee who claims he made racist, sexist and intimidating remarks in the workplace.  The district and the school board are also named in the lawsuit.  On Tuesday night, Baule said he would not comment on the issue.