Governor Holcomb Calls For Special Session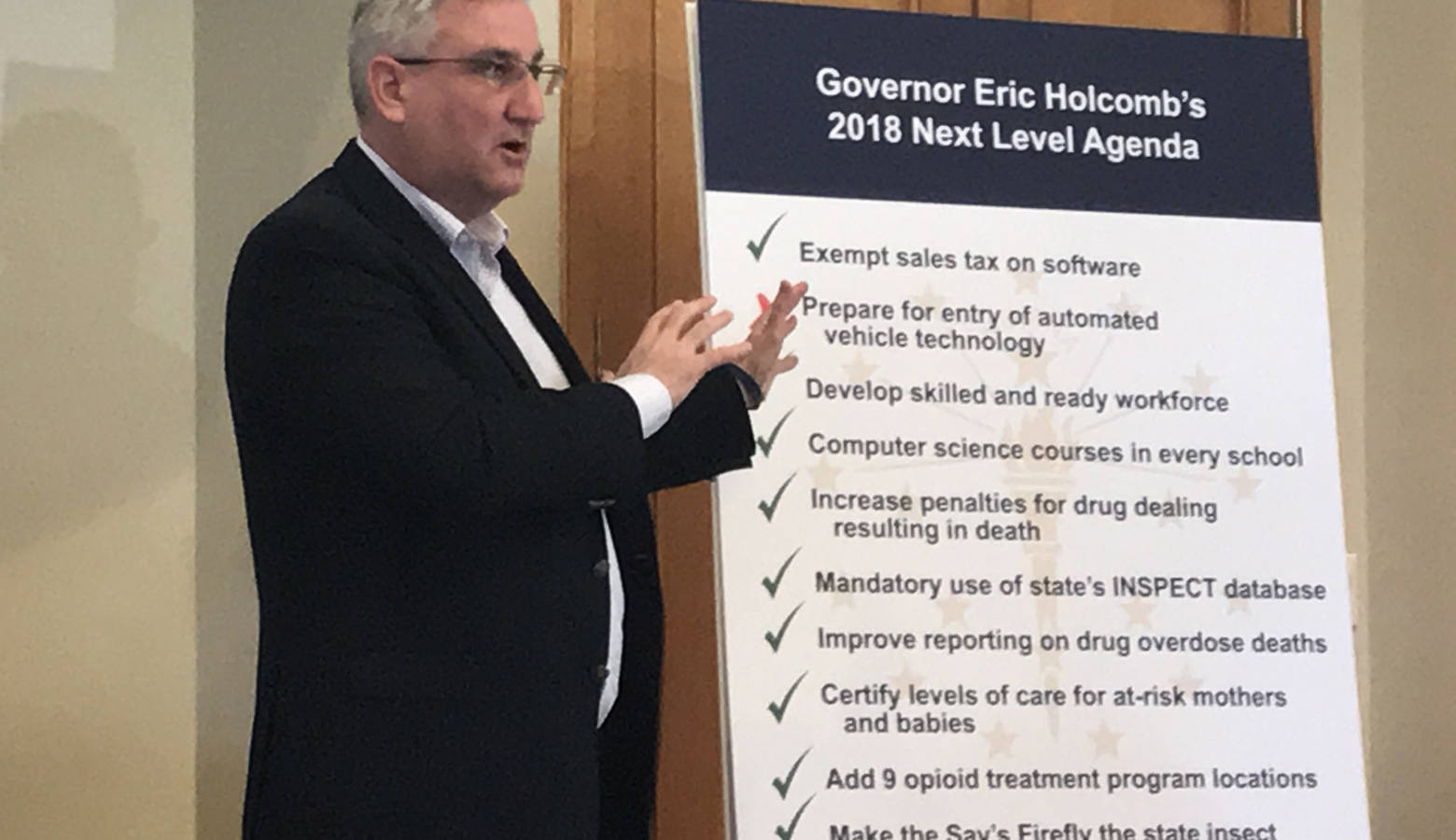 Gov. Eric Holcomb announced Monday he'll call for a special session of the General Assembly to address some of the issues that died last week when lawmakers
ran out of time
at session's end.
It will be the first non-budget special session in 16 years.
Holcomb says he'll meet with legislative leaders this week to lay out an agenda for the special meeting of the General Assembly. And he says that agenda shouldn't be broad.
"Part of the reason why we'll sit down and talk – I am encouraging us to stay focused on what is urgent," Holcomb says.
Holcomb's proposal: funding for school safety upgrades, money for the Muncie school system's budget shortfall, and measures to bring Indiana's tax code into compliance with federal tax changes.
For Muncie Community Schools, Holcomb is requesting a one-time $12 million interest-free loan.  It's $2 million more than what was asked for in House Bill 1315, which died last Wednesday at the end of session.
Holcomb says he's not worried about the cost of a special session, which estimates suggest could be as much as $30,000 a day.
"Whatever the cost is is dwarfed by the cost of inaction," Holcomb says.
The governor has set mid-May as the target for the special session.
Republican legislative leaders say they support Holcomb's call for a special session.
In statements, House Speaker Brian Bosma (R-Indianapolis) and Senate President Pro Tem David Long (R-Fort Wayne) both echo Holcomb's call for a focused agenda, saying the special meeting should be limited to those items that went unapproved at the end of the regular session.
The special session will likely come before a report from an independent investigation into the Department of Child Services, due in June. Holcomb says those results shouldn't merit a second special session.
"I think those issues will be able to wait until 2019, during the budget session," Holcomb says.
But Democratic legislative leaders Sen. Tim Lanane (D-Anderson) and Rep. Terry Goodin (D-Austin) say Republicans should prioritize DCS above all else. And Goodin says the Republican's plan for the special session will serve only one purpose.
"The governor's priorities now seem to include covering the butts of Republican legislative leaders for the sorry way the regular session ended last week," Goodin says.
The General Assembly last met in special session in 2009, to write a state budget. Its last non-budget special session was 2002.