Ball State-Muncie Schools Bill Dies After Chaotic Session End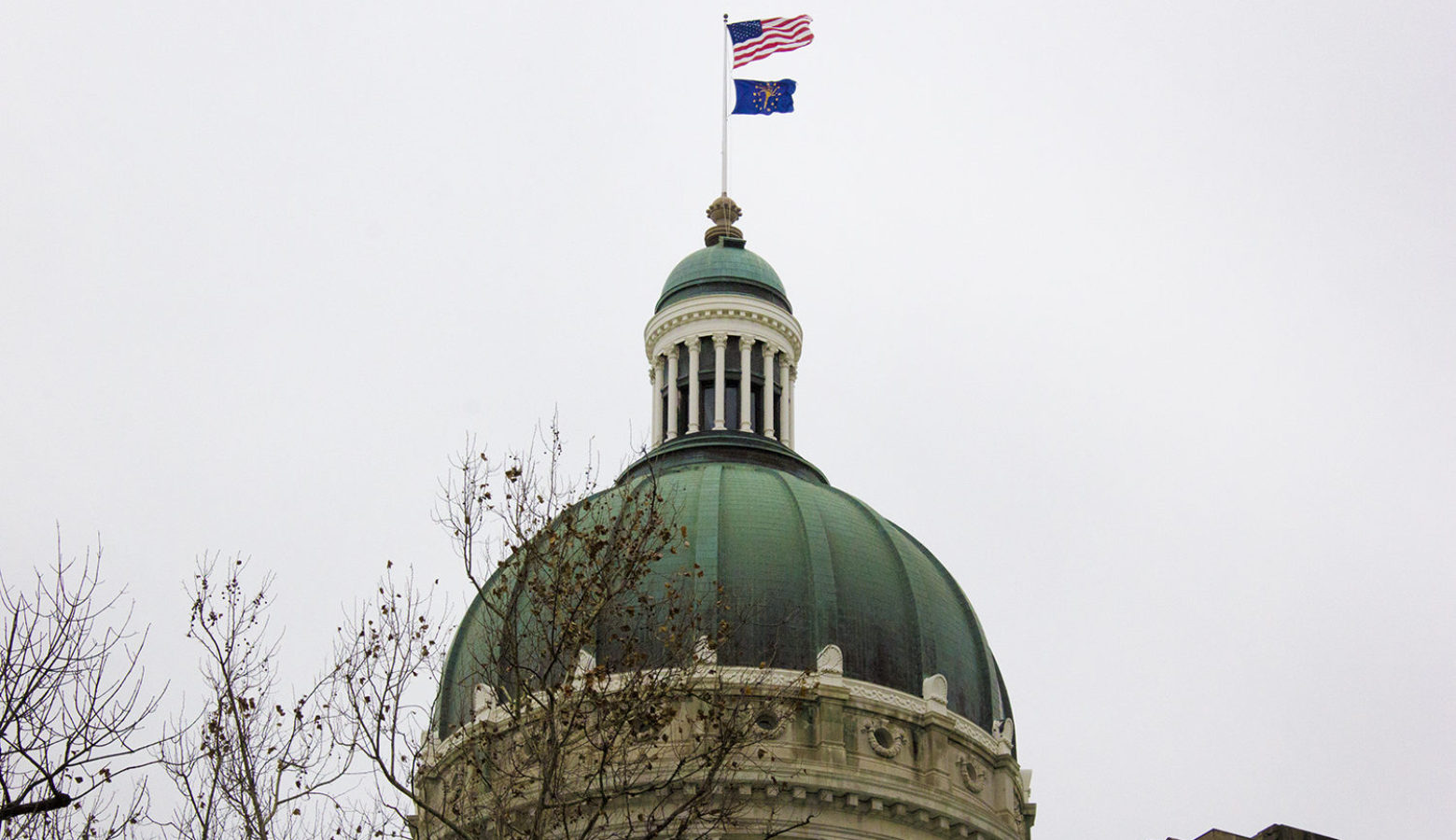 A bill that would have let Ball State University run Muncie Community Schools is dead… but almost wasn't.   Concerns about some of the bill's details stalled its progress in the General Assembly in the hours before the legislature had to adjourn.  And, as IPR's Stephanie Wiechmann reports, a last-minute session extension was tried and rejected by a bipartisan show of support.
As the clock struck midnight, the Senate had one more bill eligible for passage – House Bill 1315, a school financials measure would have changed rules having to do with the state takeovers of both Muncie and Gary schools.  That's when Senate President Pro Tem David Long (R-Fort Wayne) offered a motion saying that because of technical problems, Governor Eric Holcomb was extending the session until 1:00 AM.
Senate Minority Leader Tim Lanane (D-Anderson) objected.
"You all have super majorites in both chambers.  You have every state office.  And yet, you couldn't get the work done on time.  Now that's not our fault."
After consultation from a lawyer, Long agreed.
"I would suggest that we close up shop, not hear House Bill 1315, and move on.  All right?  Because I'll tell you what – things have melted down on the other side as well.  We're not sure what's going on tonight."
After the session, Lanane simply said the clock ran out on March 14th.  He commended Long for adjourning the session.
"He didn't have to acknowledge what I was saying and the objection, but he's a man of integrity and of his word, and believes in the law.  And so he did the right thing."
An hour before the chaotic adjournment, lawmakers received the conference committee report on House Bill 1315 that had been held up since a Monday hearing on the bill.  The final report was to square the different versions passed by the House and Senate earlier this session.  But it had to be taken through a rules committee before being voted on.
In that committee at 15 minutes before midnight, bill author Representative Tim Brown (R-Crawfordsville) hinted at what held up the report.
"And yes, this is the bill that did not have a Democrat conferee on it.  I asked and asked and asked and asked, 'What would it take to put into the bill that I could accept to get Representative [Vernon] Smith's signature?' and could not come to a compromise, so Representative [Milo] Smith signed it."
The copy of the report given to the committee had no actual signatures at all, so members passed it to consider another bill.  And then it was midnight.
House Bill 1315's progress through the General Assembly was a rocky one.
Representative Brown insisted it was necessary to continue to fix multi-million dollar deficits in Muncie and Gary.
"We have the pattern for adults spending outside of their means, and recklessly, meaning that models for children fraudulent behavior."
In Muncie, two big issues in the bill stood out at Monday's hearing.  Muncie area lawmakers, like Lanane, objected to replacing an elected school board with one appointed by Ball State that would have included members that did not have to live within the school district boundaries.
"I mean, we're going to have taxation without representation already in this bill.  I guess we're going to allow people from the hitherlands to decide what the tax rate should be and the school policies of the people within the district.  You may think that's a good policy.  I don't, Mr. Chairman."
The bill also wouldn't have required Ball State to give teachers collective bargaining rights.  The university could choose to allow those rights, but did not have to.  Representative Melanie Wright (D-Yorktown) is a teacher in Daleville schools.
"I just think it's so important to have everybody at the table because of that insecurity.  You know, wanting to know if they're going to be making the same amount, because they have to plan for families."
So what happens next?
Muncie Community Schools is still considered a distressed political subdivision and is being run by a temporary emergency manager.  Until June 30th, that's Administrator Assistance.
Read More: Muncie Schools Put Under Full State Control
Next, the state Distressed Unit Appeals Board will need to interview permanent emergency manager candidates.  Administrator Assistance can apply again.  Or, as Senator Karen Tallian (D-Portage) says, so could Ball State.
"Muncie can work with Ball State without doing this bill."
Under law created by a bill last year, MCS will keep an emergency manager until it can show two years of positive cash flow and meet other requirements.
Ball State's Board of Trustees is scheduled to meet on March 30th.  In an earlier statement, the board said it had hoped to pass a resolution taking up the request to run MCS.  Now, it may consider what options the university could take to work with the school district going forward.