House Approves Ball State-Muncie Schools Bill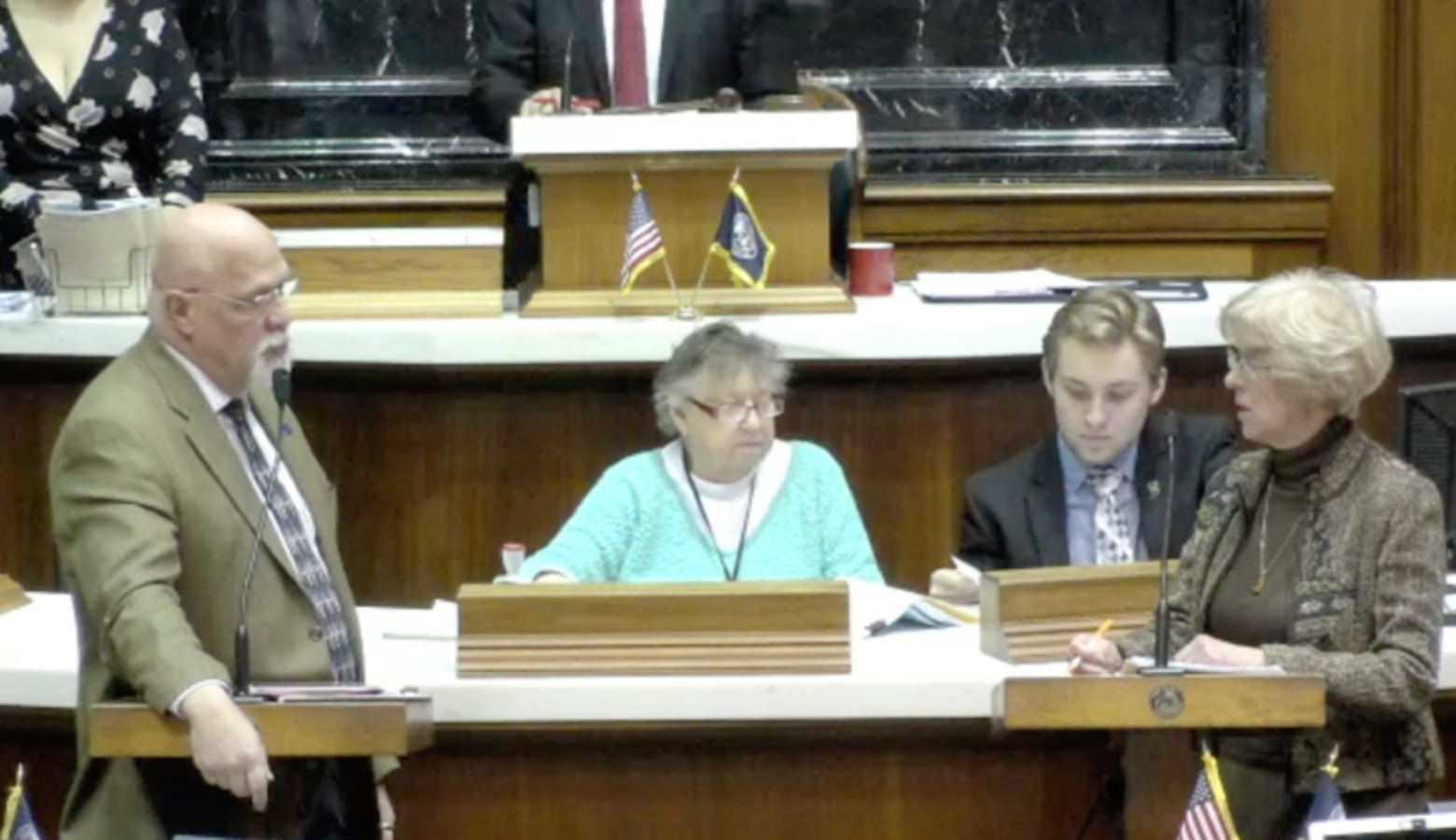 After a second long discussion in two days, House lawmakers approved a school financials bill that, among its lines, would let Ball State University take responsibility for Muncie Community Schools.  As IPR's Stephanie Wiechmann reports, some lawmakers say the district's troubles came from state laws themselves.
The call from the floor of the House of Representatives: "Roll call shows 65 voting 'aye,' 26 voting 'no.'  The bill has passed."
House Bill 1315 is a school financials bill that is supposed to help financially-struggling schools across the state before their debt balloons to the levels of Gary and Muncie schools.  But because it also imposes new restrictions on Gary Community School Corporation and a new takeover plan for Muncie Community Schools, some lawmakers balked at passing the bill in its current form.
"I hope that you don't, one day, find yourself up here pleading for your school system," said Rep. Sue Errington (D-Muncie).
"It's a punitive bill when it comes to these two school corporations," said Rep. Greg Porter (D-Indianapolis).
"You vote for this bill, you're voting for what I want to call a random selective state takeover on whatever terms happen to suit us on that day," said Rep. Ed Delaney (D-Indianapolis).
Read More: First Boston, Now Muncie? Lessons From A University-School Collaboration
On the House floor, Errington said Muncie's problems were made worse by policies passed by the General Assembly, including property tax caps, school funding formula changes, and laws that let students change school districts by choice, taking per-student state education funding with them.
"I believe that we've been starving our public schools.  Our policies here are in some ways turning our public schools into predators.  'Our school system is having financial difficulties. Where can we get other students that will help raise our bottom line?'"
Bill author Rep. Tim Brown (R-Crawfordsville), who also authored the amendment allowing for Ball State's involvement in Muncie schools, argued against that point.
"We have the pattern for adults spending outside of their means, and recklessly, meaning that models for children fraudulent behavior."
The bill now goes to the Senate side of the General Assembly for consideration.