Waelz Sustainable Products Project In Muncie Is Dead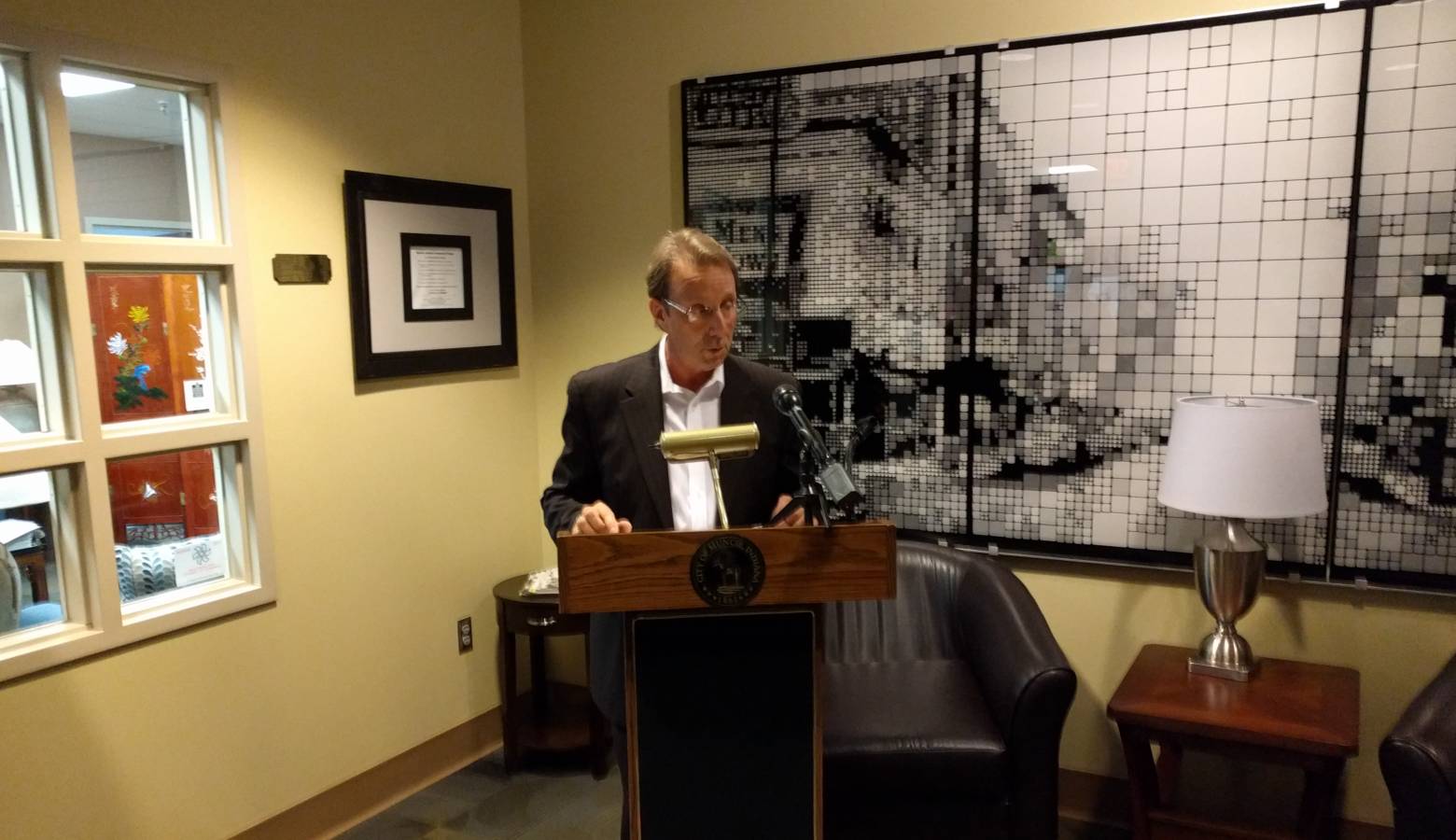 An electric arc kiln furnace project slated for Muncie is dead.  As IPR's Stephanie Wiechmann reports, the city says immense community opposition played a major part in cancelling the to-be-built plant.
City officials say the Muncie Redevelopment Commission will buy back a brownfield on Kilgore Avenue now owned by Waelz Sustainable Products and say they are working through "an exit strategy."
MRC Director Todd Donati says the city is pulling out because the company did not give "scientific factual information proving that their recycling processes were very safe."
"Any economic development agreements related to this project have mutually been agreed to be voided."
The plant that would have recycled steel dust into zinc oxide was proposed in January.  It received unanimous city council approval for tax incentives in July.  Since then, hundreds of Muncie-area residents mobilized to oppose the project, saying it would put toxic mercury and lead into the air.
Community Action
MRC President John Fallon says the city's exit from the project has much to do with that citizen action.
"Our community as we learned – as we always knew – but we learned in Technicolor in recent weeks, has a lot of energy.  It has a lot of intelligence.  It has a lot of people that are concerned about the community."
As for that community, Josh Arthur, pastor of Muncie's Avondale United Methodist Church, could only get out a quick "Hello" on the stage of Muncie Central High School before a cheer and a standing ovation went up.
Arthur organized a Tuesday night meeting that was supposed to be a panel discussion detailing the harmful science of the Waelz deal.  After some celebrating, Arthur decided not to cancel the meeting.
"We want to go on record that we held an informational forum, an educational forum, on the impacts of this particular type of industry as well as hazardous materials industries."
In a written statement, Waelz says it chose Muncie for the project to work with the community to "bring meaningful revitalization and value to the community."  The company also says other proposed sites for the project are already beginning to contact Waelz.
And that's why Ball State University associate professor of chemistry Jim Rybarczyk wanted to speak.  He says despite the January announcement,  he only saw the company's state air quality permit application when it was sent to him by a city official in late June.
"I hadn't looked at it until then, and so this person who I knew and trusted – I looked at the permit.  And in about an hour and a half, I came up with almost 200 things wrong with the permit."
In its written statement, Waelz calls the community action a "campaign of misinformation," saying the project "met or exceeded all environmental regulations."
Arthur says he's proud of the community activism and hopeful for it to continue.
"What we've learned is that we can form small groups all over the county that work on particular issues, share that information, and appropriately influence our decision makers.  And maybe we thought we couldn't do that before."
What's Next In the Future
When asked if this canceled project could hurt Muncie in future economic development deals, city attorney Meghan Quirk says…
"We hope not, however, it very well may.  And that's just the risk that we take."
Fallon says while the Muncie Redevelopment Commission meetings are public and he says everything is "on the table," it may adjust how future economic development deals are vetted.
"- but yeah, I think everyone who's associated with this in any way is going to take a step back and say, 'How can we do this better?  How can we engage more people?  What can we do?"
City officials say the price to repurchase the former BorgWarner site is still being determined.
The Muncie City Council says a scheduled Wednesday night committee meeting on the Waelz project has been canceled.