Holcomb Issues 'Stay-At-Home' Order In Response To COVID-19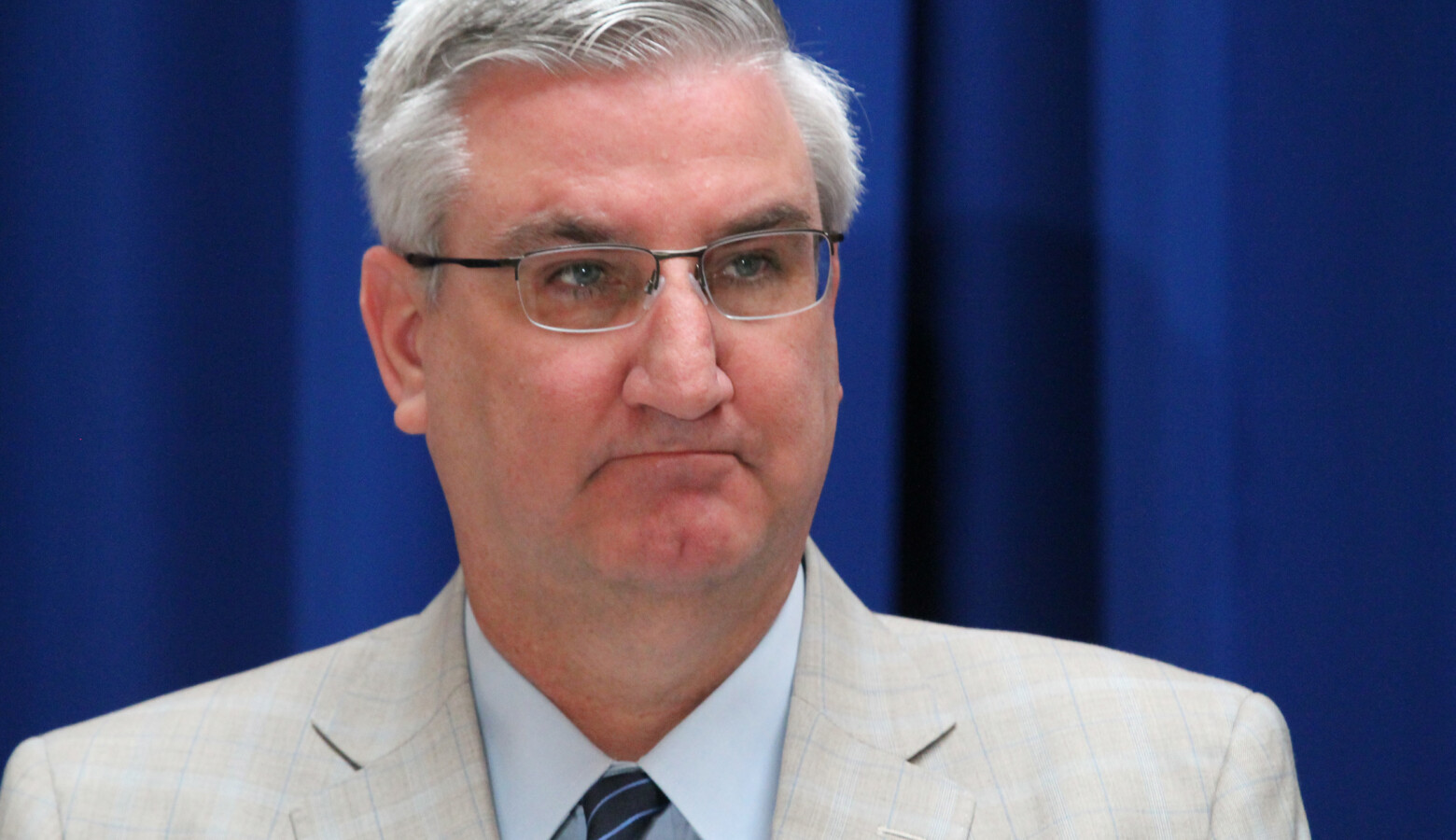 Gov. Eric Holcomb is ordering all Hoosiers to stay at home for the next two weeks unless they're conducting "essential business."
That order, issued Monday, comes ahead of what Holcomb calls a "critical" period to help curb the spread of COVID-19.
"So, stay home," Holcomb says. "Get groceries only when you need them and only buy what you need."
READ MORE: Can I Go For A Walk? Here's What A 'Stay-At-Home' Order Really Does
LEE MAS: ¿Qué Necesita Saber Acerca Del Coronavirus? Tenemos Respuestas.
As part of the order, Holcomb is reducing state government staffing to only what he calls "absolute, essential … levels." And he says that means all "non-essential" state business that has to be conducted in person will have to wait.
"Citizens shouldn't worry," Holcomb says. "This means all types of licenses issued by the state will automatically be extended by 60 days."
Administration guidance says essential business and services allowed under the order include (but are not limited to) grocery stores, pharmacies, gas stations, police stations, fire stations, hospitals, doctor's offices, health care facilities, garbage pickup, public transit, and public service hotlines.
Restaurants and bars will remain open too but only to offer carryout and delivery, not in-person dining.
The Holcomb administration says Indiana State Police and local law enforcement will help enforce the order. But people won't be stopped driving to work or going for a walk.
Outdoor recreation is still allowed under the stay-at-home order, though the state urges people to observe the six-foot social distancing guideline.
The order officially takes effect at the end of the day Tuesday. Holcomb's order has the support of Indiana legislative leaders.
Contact Brandon at bsmith@ipbs.org or follow him on Twitter at @brandonjsmith5.
This is a rapidly evolving story, and we are working hard to bring you the most up-to-date information. However, we recommend checking the websites of the Centers for Disease Control and Prevention or the Indiana State Department of Health for the most recent numbers of COVID-19 cases.