Muncie City Hall Security Upgraded, Will Open To Appointments Only On May 1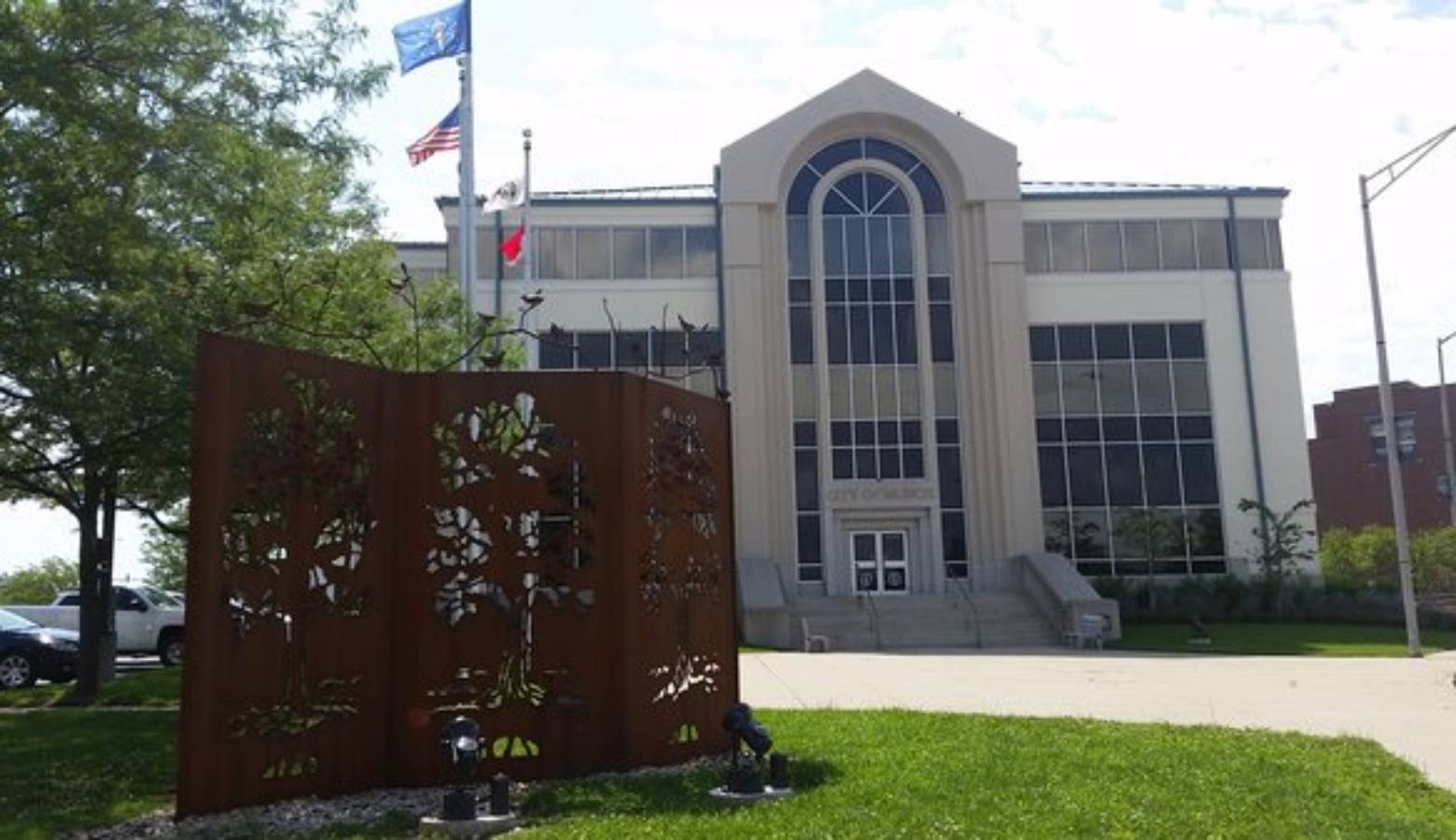 Muncie says it will reopen the city hall building beginning on May 1 for scheduled appointments only.  As IPR's Stephanie Wiechmann reports, changes have been made in the building so it can be safe through the rest of the coronavirus pandemic and into the future.
Muncie Mayor Dan Ridenour says the City Hall building on High Street will still be closed to the public come May 1.  But those who schedule appointments for business that can't be done by phone or email, like with the mayor or building commissioner, will be allowed in.
Ridenour says security at the building was a concern before the pandemic.
"If you go back to some of the old [city] council meetings, you'll see that there was concerns about security at City Hall, especially in comparison to some of the other facilities.  It was very open and available for people to roam around."
That was shown publicly in early March when City Hall was evacuated over "suspicious" white powder found in elevators and on floors.  Two women were arrested and they told police they were protecting the building from the coronavirus.
"So that cannot happen now.  So we do have security measures in place."
Ridenour says key fobs are now used to limit access to stairwells and elevators next to the main entrance, so people will have to check in before going to offices on other floors.
As for May's appointment-only access, Ridenour says people will be asked to wear a mask and their temperature will be taken.
Governor Eric Holcomb's current statewide "stay at home" order runs through May 1.  Holcomb has said he'll announce more details on how the state will work going forward at a Friday afternoon press conference.