Ball State Plans Five Percent Budget Cut Because Of Pandemic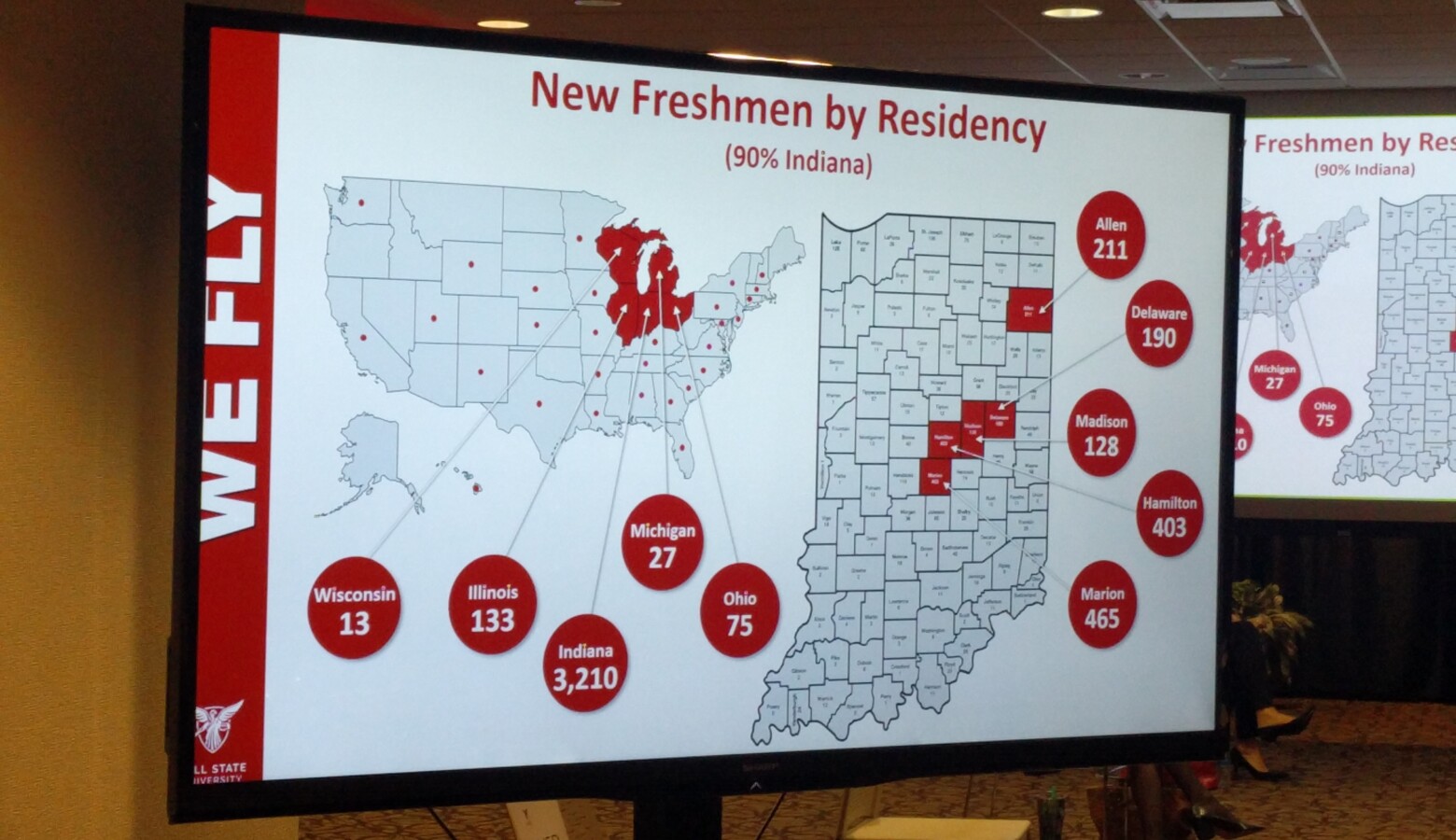 Ball State University will operate with a budget that's several millions of dollars smaller than normal. As IPR's Stephanie Wiechmann reports, the conservative plan comes from coronavirus-related reductions.
Ball State University trustees usually approve a new budget for the upcoming fiscal year each June.  But because of the coronavirus pandemic, the school postponed introducing one until enrollment numbers could be better estimated.  Enrollment drives university budgets — Ball State says about 60 percent of its general fund comes from tuition.
Official numbers are now in.  Ball State's overall enrollment is down by about 350 students. The school had a record freshman class last year, and this year saw a drop of about 500 students there.  But retention of the previous year's freshman class went up this year – from about 75 percent to about 81 percent.
Vice President for Business Affairs Alan Finn said the budget was prepared for an enrollment drop.
"What gives us a level of comfort with the budget is we budgeted 3,500 freshmen and five percent fewer students on campus.  So, you know, we budgeted in this for our retention to go down.  We were very conservative in this budget because it's such uncertain times."
Ball State officials said many admitted freshmen deferred enrollment by a year, largely due to the pandemic. But President Geoffrey Mearns also said pandemic-related changes at other Indiana public universities affected Ball State.
"The two largest institutions in the state are typically pretty dependent on non-resident and international enrollment.  And if you look at their data from their freshmen class this year, you'll see that, in order to anticipate that decline, they admitted and enrolled many more Indiana students."
Read More: Ball State Positive COVID Cases More Than Double Over First Weekend
Ball State's appropriation from the state will drop by more than $7 million, an adjustment all state universities will have to make.
Because of those things, the university has reduced its total general fund budget by more than $12 million. It represents a reduction of about five percent overall.
Ball State also has $400 million of recently completed, underway, or planned construction projects on campus. Officials say all are on time and on budget.