Democratic Candidate Dr. Woody Myers On COVID, Racial Inequity And Education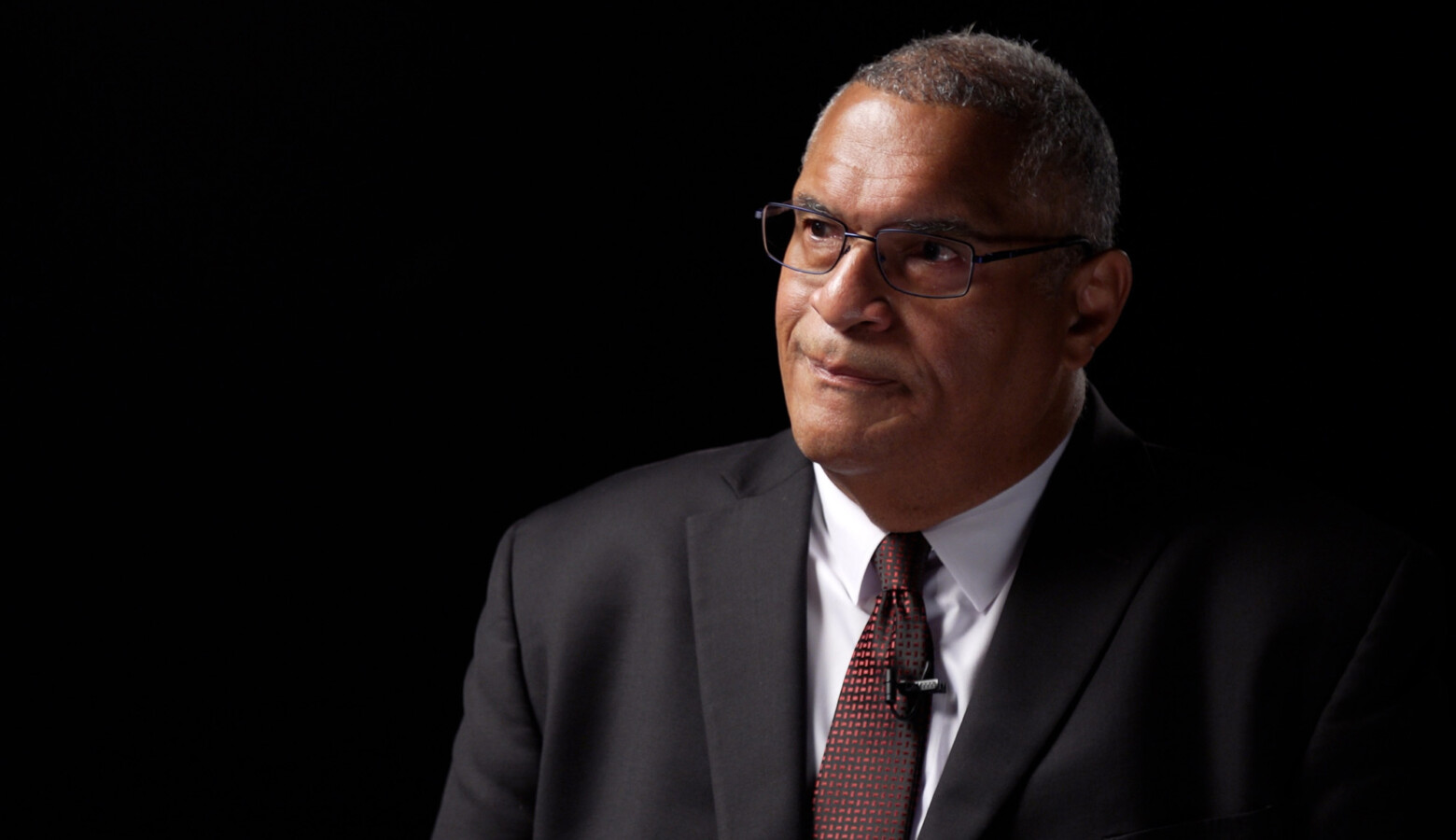 The 2020 campaign for Indiana governor – like so much of people's lives – has been overtaken by concerns the ongoing COVID-19 pandemic and nationwide protests over racial injustice and police violence. Indiana Public Broadcasting's Brandon Smith sat down with each candidate to discuss the race's big issues.
Brandon Smith: So, let's talk about those issues that have dominated the headlines so much this year, the first of course being COVID-19. What would you have done differently?
Dr. Woody Myers: Oh, so much. I wouldn't have followed Mike Pence's lead, for one thing, or Donald Trump's lead. Now we know that both of them have lied to the country repeatedly, there's the tapes to prove it. I know that we should have done our testing program far earlier, far more aggressively. A number of governors were very aggressive in bringing PPE supplies together for the folks in their states and they were far more successful than we were. Now, we see that in our nursing homes for instance, the cost of a dollar's worth of PPE six months ago is $6 to $10 now. And that has been because we did not aggregate our purchasing power, we did not have an inventory in place. That's something I would absolutely have done. We've moved the stages along too quickly. In addition to that, we don't even today have really a mask mandate in Indiana. We have a mask suggestion. And it's just my view that what was absent from the beginning was true leadership.
READ MORE: Can I Vote By Mail? Here's What You Need To Know For Indiana's Elections
Join the conversation and sign up for the Indiana 2020 Two-Way. Text "elections" to 73224. Your comments and questions in response to our weekly text help us find the answers you need on COVID-19 and the 2020 election.
Smith: So, the governor has been criticized, particularly recently, for how much money from the federal CARES Act, the COVID-19 relief dollars, are still unspent in Indiana. Is it prudent for the governor to wait on at least some of this money to see what more comes out of the federal government?
Myers: And how many people will die during that wait? How many people will get infected during that wait? The answer's no. You use the funds that you have that you have now. And if the federal government is guilty of not providing complete and adequate instruction, you ask later for forgiveness.
Smith: I want to talk about the other issue that has dominated our conversation the last – our national conversation, our state conversation – the last several months, which is racial injustice. We've seen some steps that Governor Holcomb announced in recent weeks – the hiring of a cabinet officer, reviewing all the training that goes on at the police academy here in Indiana. Is it a good first step?
Myers: If that's truly in his heart, if that's truly what he believes, then he could've done it four years ago, three-and-a-half years ago, when he first took office. Or he could've encouraged his previous boss, Mike Pence, to do it. You know Brandon, we've got now 16 years, 16 years of leadership in the Statehouse by a Republican governor and here it is 60, 70 days before an election that this is now an important issue? I'm not going to need a special officer to look over the work of everybody else and then report on how everybody else is doing. I'm going to hire people from the beginning who know how important diversity is, who know how important inclusion is.
READ MORE: What's Driving This Moment In Indiana: Protest Organizers Discuss Demands For Change
Smith: Let's talk about education. Always an important issue, of course, in an Indiana governor's race. It's more than half of the state budget. But perhaps more important than it's ever been because there is no longer an elected state superintendent of public instruction. You would be the first governor, if elected, to appoint that role. What are you looking for in that person, what kind of qualifications are you looking for?
Myers: Somebody who's a true leader. Somebody who knows how to communicate with the public, communicate with teachers. Someone who the teachers trust. Someone who has an intimate knowledge of how school systems work today and how they can work better. But someone, also, who's willing to question how we are doing our work today and whether or not there are better ways to do it in the future.
Smith: Indiana's been looking at, studying teacher pay here for a few years now. We know that we are doing poorly as it relates to our neighboring states and states across the country. Because of the budget challenges that Indiana, like so many other states, will be facing for the next few years, are teachers going to have to wait a little longer for those long-term solutions?
cbd gummies shop
Myers: Not from me, they're not. We're going to find the money to pay the teachers of the state of Indiana what they deserve. They are the future of our state. We will go through that state budget with a fine-tooth comb. We will make every change required in order to make sure that our teachers get what they deserve.
Contact reporter Brandon at bsmith@ipbs.org or follow him on Twitter at @brandonjsmith5.