Doctors: To Combat Increase In Pediatric Hospitalizations, Mandate Masks In Schools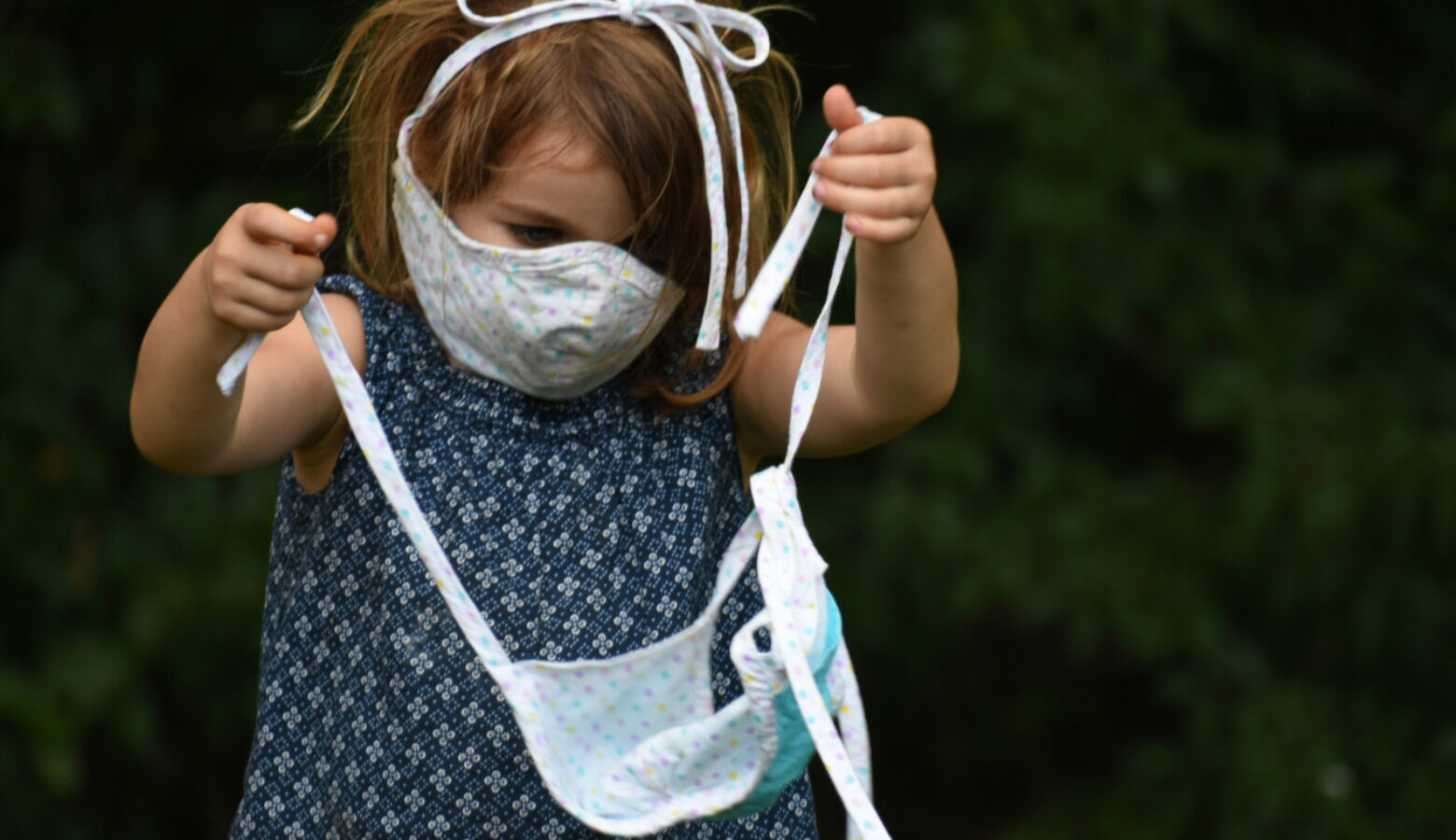 Indiana, like many states in the U.S., is experiencing a rapid increase in the number of children in hospitals due to COVID-19.
One in 38 kids with a positive COVID-19 test are hospitalized in Indiana. Dr. Gabriel Bosslet is a pulmonary and critical care physician and professor at Indiana University's School of Medicine. He said the data is not necessarily as bad as it seems.
"That's not all the cases right? A lot of kids have COVID that are never tested. So it's not 1 out of 38 kids who ever get COVID, but 1 out of the 38 of the detected cases," Bosslet said.
By comparison, Indiana's rate is better than Ohio's – Bosslet said 1 in 18 kids with a positive COVID-19 test are hospitalized in Ohio.
Bosslet said kids are less likely than adults to get tested for COVID-19 – they're less likely to be symptomatic, and often there isn't a huge benefit to getting them tested unless the illness is severe.
This increase in Indiana's cases has caused pediatric specialists from Riley Hospital for Children to sound the alarm.
Riley physicians say their COVID-19 hospitalizations are at the highest they've been in months – the facility receives sick kids from across the state, as a nationally recognized pediatric hospital.
Dr. Brian Wagers, Riley's associate chief medical officer and an emergency medicine physician, said Indiana's pediatric hospitalizations are very similar to what the rest of the country is experiencing.
"I will say we have many more patients in our hospital that are admitted for RSV and other respiratory illnesses right now, than COVID-19," Wagers said. "But we still have a higher number than we've had at many times previously in the pandemic."
RSV is a common respiratory virus that usually causes mild, cold-like symptoms. But for children younger than 1, it can cause bronchiolitis and pneumonia.
READ MORE: Are COVID-19 Vaccines Safe For Kids? Here's What You Need To Know
Join the conversation and sign up for the Indiana Two-Way. Text "Indiana" to 73224. Your comments and questions in response to our weekly text help us find the answers you need on COVID-19 and other statewide issues.
Bosslet said the increase in hospitalizations is pointing to a real need to keep kids healthy by wearing masks in school.
"I think it's very reasonable just to say, well, look if it's going to keep kids in school and limit the amount of colds that they get while we're going through this COVID surge so we don't have to have them out in quarantine, I think that's totally reasonable," Bosslet said.
Pediatric specialists at Riley agree – Wagers said to protect kids, Indiana needs to use the preventative measures that worked before: washing hands, social distancing, and wearing masks.
Wagers said, as a parent and physician, he's explained to others that wearing masks is similar to putting on shoes: you can send kids out the door without shoes, but you want to protect their feet from getting hurt.
"So if I think something is going to protect my children – and the preponderance of the evidence is that masks will help protect the kids who can't be vaccinated right now – from not just COVID, but many other illnesses, why wouldn't I do something that's going to protect them?" Wagers said.
School corporations across the state are implementing mask mandates, as others are forced to go remote.
Dr. John Christenson is Riley's medical director of infection prevention. He said to him, the decision on whether or not to mask is pretty simple.
"What's worse? Being in quarantine and staying home and not being able to get the education you need or going to school and getting the education you need with a mask on?" Christenson said.
According to data from the U.S. Department of Health and Human Services, so far in August, Indiana has reported 104 pediatric COVID-19 hospital admissions. That's compared to 37 admissions statewide in June.
Contact Lauren at lchapman@wfyi.org or follow her on Twitter at @laurenechapman_.