Muncie's Bridges Community Services Closing, Other Agencies Step Up To Serve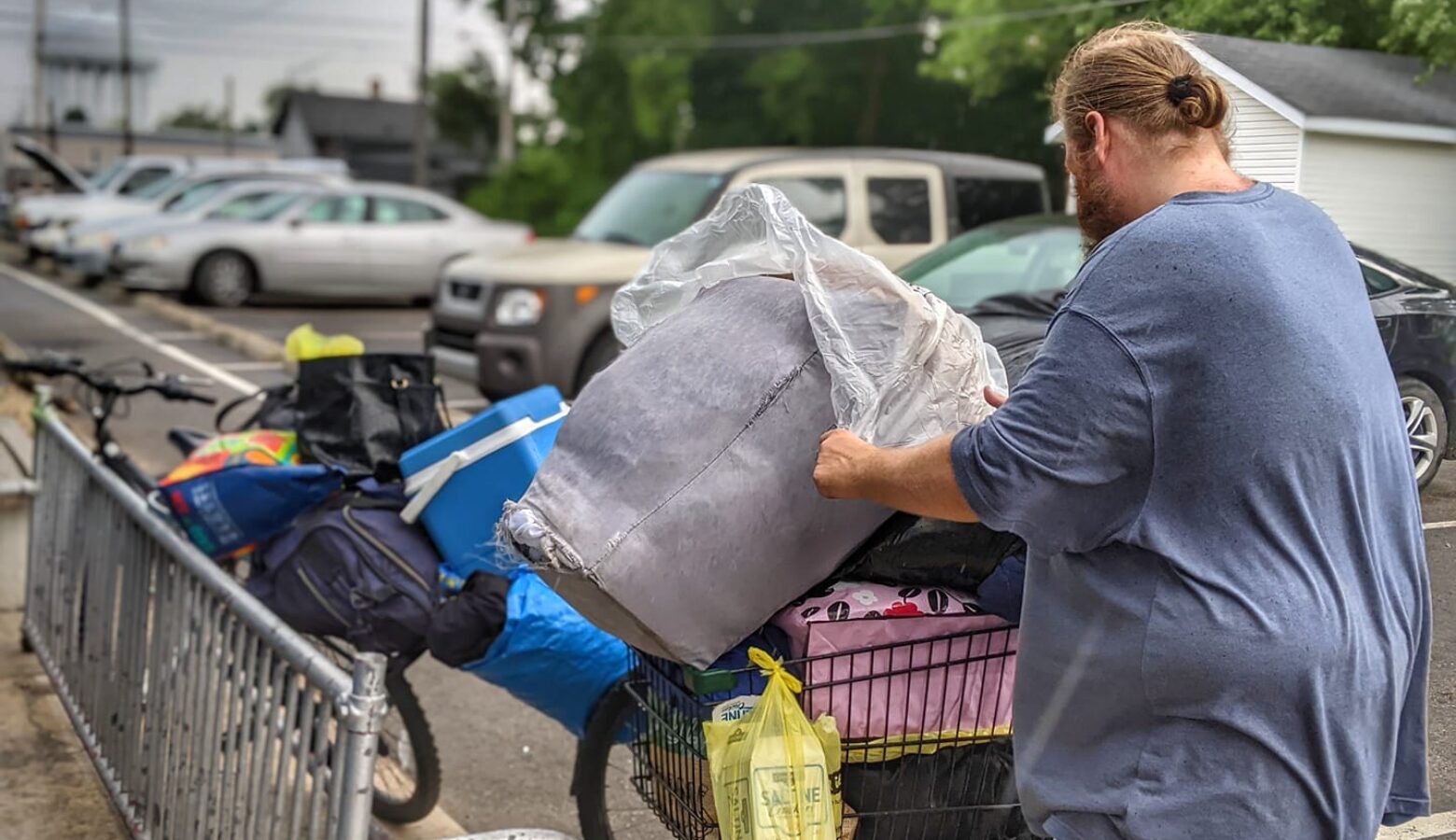 A Muncie-area nonprofit organization that's been helping people experiencing homelessness for more than 25 years is closing its doors at the end of the month because of funding challenges.  IPR's Stephanie Wiechmann reports.
Bridges Community Services served people in Grant, Blackford, Jay, Delaware, Randolph, and Henry counties.  It provided emergency housing, long-term housing, money, supplies, and – during the COVID-19 pandemic – rent and utility assistance in cooperation with the city of Muncie.
Read More: Muncie Vending Machines Helping Homeless
Last week, Bridges wrote honestly on its Facebook page about its lack of funding to help clients or pay staff and bills.  It was shared hundreds of times, and community members commented they were donating what they could.
Now, in a statement, the city of Muncie says other agencies like A Better Way, the YWCA, and the Muncie Mission have agreed to continue to provide services to Bridges' clients. The organization will close on September 28.
In a statement, Bridges Board of Directors chair Julie Mason said, "We are confident that the agencies stepping into our shoes will continue to advocate for, counsel, and mentor our clients who are experiencing homelessness. We want to assure them that we are leaving them in good hands."
According to the city, the Muncie Mission will take over running the Bridge HUB on 8th Street, which provides laundry and shower services.  The YWCA will meet emergency housing needs.  A Better Way will serve Rapid Rehousing clients, which is a service the organization has provided for its own clients for decades.
In comments on social media, Bridges staff said the organization hasn't been able to fundraise for the last two years.  As Jesse Shinn, a Bridges board member, said in a statement: "Bridges has always been a small operation with a big impact, relying on community partners, grants, fundraising and donations to fund operations and community focused initiatives. Bridges has recently faced significant financial difficulties, largely due to the COVID–19 pandemic, which has increased community needs and created barriers to high impact fundraising activities."