Ball State completing construction projects as it asks lawmakers for more capital funds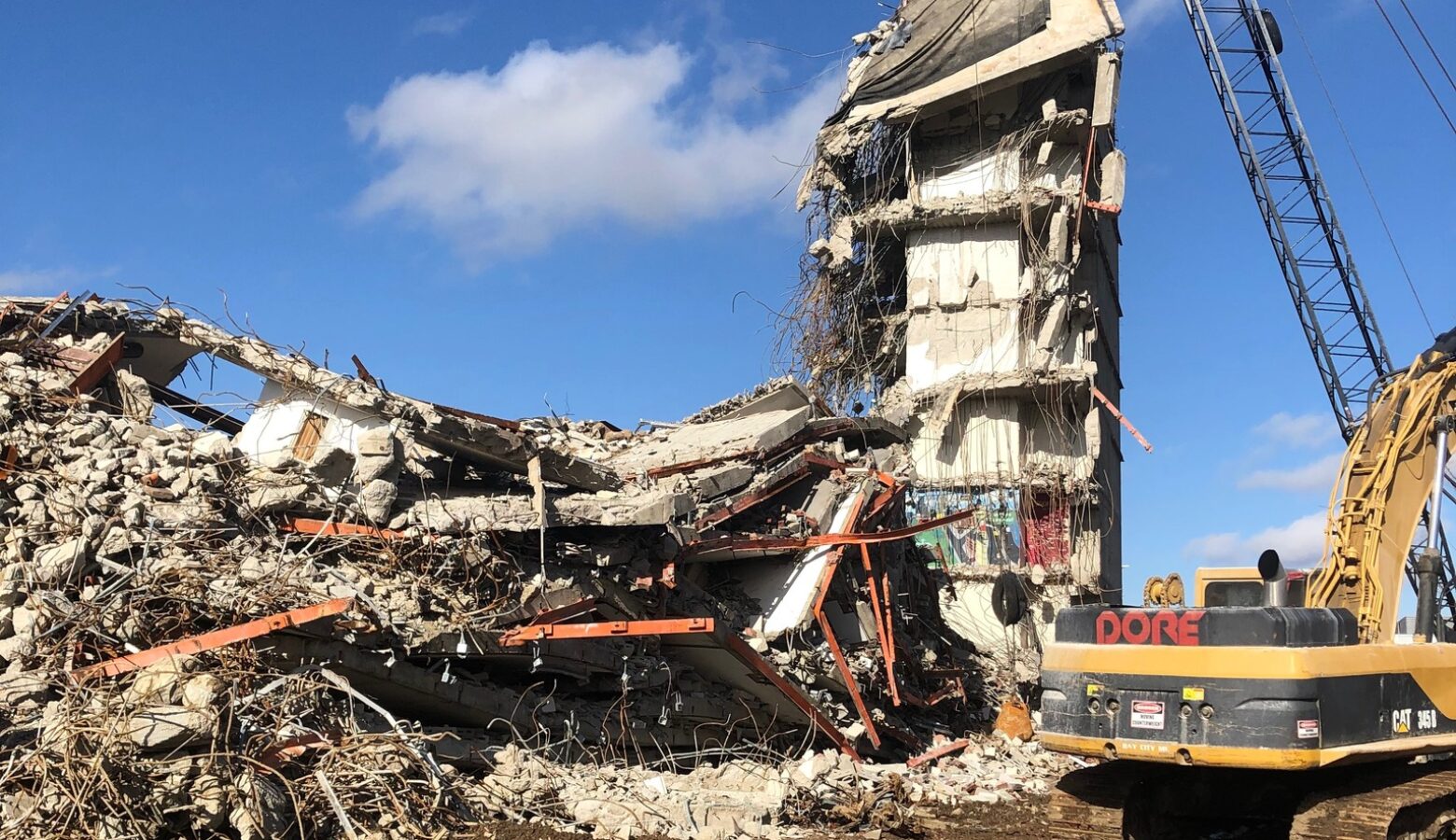 Ball State University has spent close to $1 billion on campus construction in the last decade.  And as IPR's Stephanie Wiechmann reports, the school is hoping Indiana lawmakers will fund its request for more updates.
Ball State is set to finish up several highly visible construction projects in the next few months, including a new outdoor amphitheater, one-stop student help center inside the Student Center, and demolition and green space transformation of the former LaFollette housing complex.
And, according to Jim Lowe, Associate Vice President for Facilities Planning and Management, work is continuing at the Cooper Science building, with demolition of one section to begin this fall.
Lowe says the state of Indiana has funded close to $400 million of campus projects in the past several years.
And in the two-year state budget lawmakers are crafting now, Ball State is asking for another capital request of $81.6 million for what it's calling the "North Campus" project.
If granted, $28 million will go to renovations to the architecture building, says Lowe.
"We need to go in and re-do the mechanical and electrical systems in the building.  We'll restructure some of the studios and so forth, but to actually reshape the building.  So where you see the solarium come out on the angle, that'll disappear."
The rest of the money will go to renovations in the Hargreaves Building, the Arts and Communications Building, and infrastructure improvements – including $50 million in deferred maintenance on campus.
Ball State first made this capital request in 2020, for the previous biennial budget.  At that time during the COVID-19 pandemic, state lawmakers decided not to fund any capital projects.
Recent construction projects:
East Mall, fountain, and gate entrance: $880,000
Dr. Joe and Alice Rinard classroom expansion: $1.7 million
Cardinal Central (in the Student Center) : $1.7 million, to be completed in May 2023
Brown Family Amphitheater: $4.7 million, to be completed in summer 2023
Cooper Science Phase III renovation / partial demolition: $59.9 million, demolition in fall 2023 and to be completed in April 2024
LaFollette demolition and Green Space creation: $3.4 million, to be completed in summer 2023
Capital requests come with a deadline for when colleges must use the money, or give it back.  Ball State president Geoffrey Mearns said he's proud Lowe and his department are good stewards of the money.
"Jim has assured all of us," Mearns says, "that if we get funding from the state this year, we will spend every single dollar before the deadline that's imposed by the General Assembly.  Right, Jim?"
"No nickel left," Lowe replied.
The House version of the budget, passed last week, includes funding Ball State's request.  The Senate now takes up the issue.
Ball State also announced last year it's revamping the near-campus Village neighborhood with a new on-campus performance venue and accompanying hotel and business park.  The money announced for the project has been private and sponsored funds.  Construction is scheduled to begin in 2024.  Mearns says the first performances in the new space could begin as early as fall of 2025.