Former Republican Jennifer McCormick launches Democratic bid for governor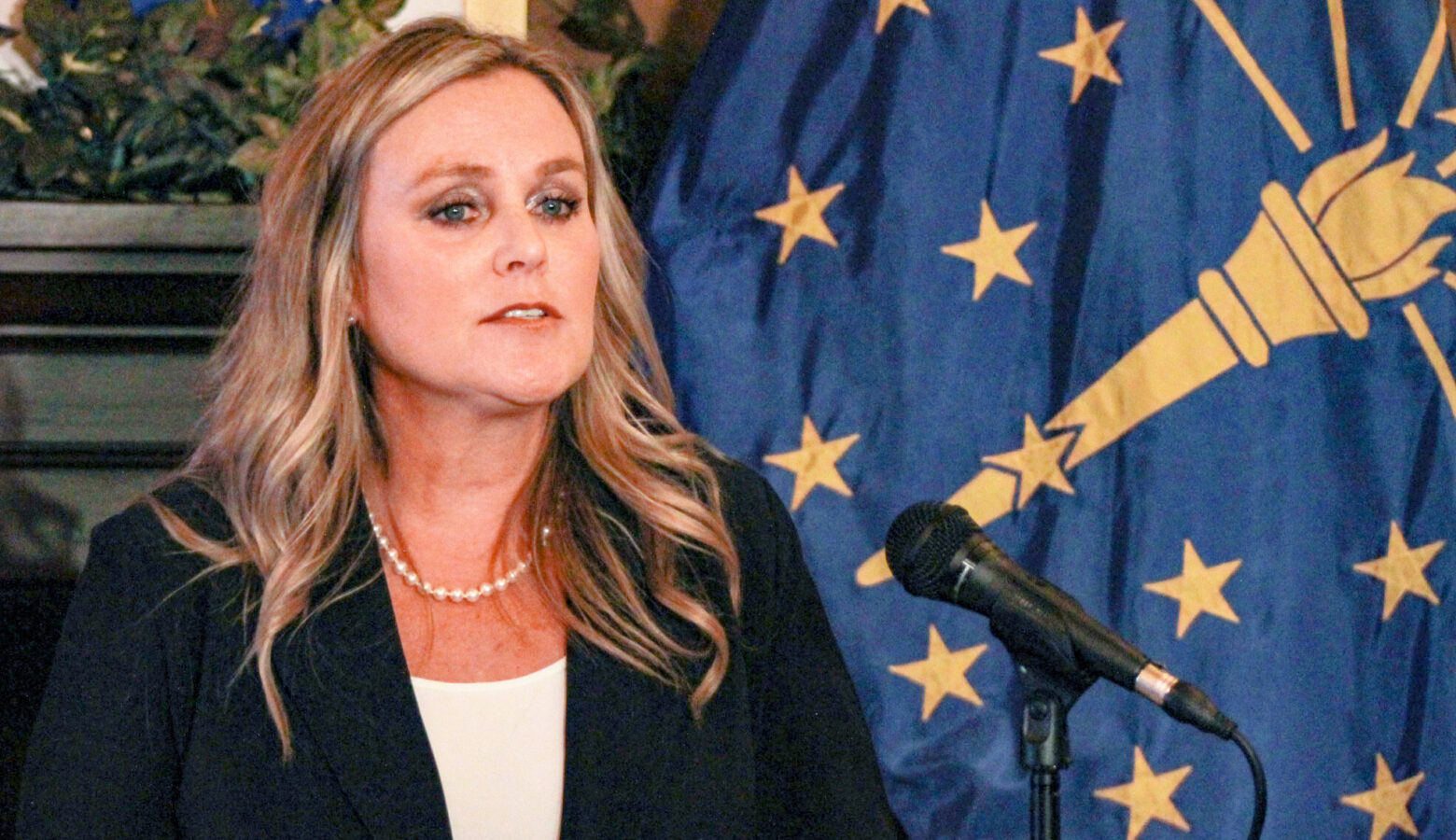 Former State Superintendent of Public Instruction Jennifer McCormick launched a bid for governor Thursday.
McCormick, who served in office as a Republican, is running as a Democrat.
She's been touring the state for months and said she's running because she believes Hoosiers are "ready for change."
"Everywhere I visit, no matter where I go, one thing is clear: Hoosiers do not recognize the out-of-touch divisiveness coming out of the Statehouse," McCormick said.
She dismissed concerns about having switched political parties, saying people she's talked with around Indiana haven't been "hung up" on the situation.
McCormick cited strengthening public education, pausing the state gas tax and reducing health care costs as key tenets of her platform.
She leaned into her experience as an educator and school superintendent.
"It's time we have a champion for a high quality education system – and that system means child care, universal pre-K, K-12, beyond high school training and education," McCormick said.
Even if she wins, she'd almost certainly have to work with large Republican majorities in the legislature. McCormick said she's realistic about that.
"But we have to have the governor's office for committees and for board appointments and for that platform to really represent Hoosiers," McCormick said.
Join the conversation and sign up for the Indiana Two-Way. Text "Indiana" to 73224. Your comments and questions in response to our weekly text help us find the answers you need on statewide issues.
McCormick is currently the only Democrat to have officially launched a gubernatorial bid. U.S. Sen. Mike Braun (R-Ind.), Lt. Gov. Suzanne Crouch and Fort Wayne businessman Eric Doden announced their Republican bids months ago. Libertarian Donald Rainwater launched his campaign last week.
If McCormick secures the nomination, whichever Republican she faces next fall will almost certainly have a significant financial advantage. She said she knows securing the resources to run a competitive campaign will require sharing her platform and ideas with as many people as possible.
"I am a working person," McCormick said. "I'm not a self-made millionaire. I know the cost of gas and the cost of eggs and why that's concerning."
A Democrat hasn't won the race for governor in more than two decades.
Brandon is our Statehouse bureau chief. Contact him at bsmith@ipbs.org or follow him on Twitter at @brandonjsmith5.