Indiana didn't add as much utility-scale solar last year, likely due to delays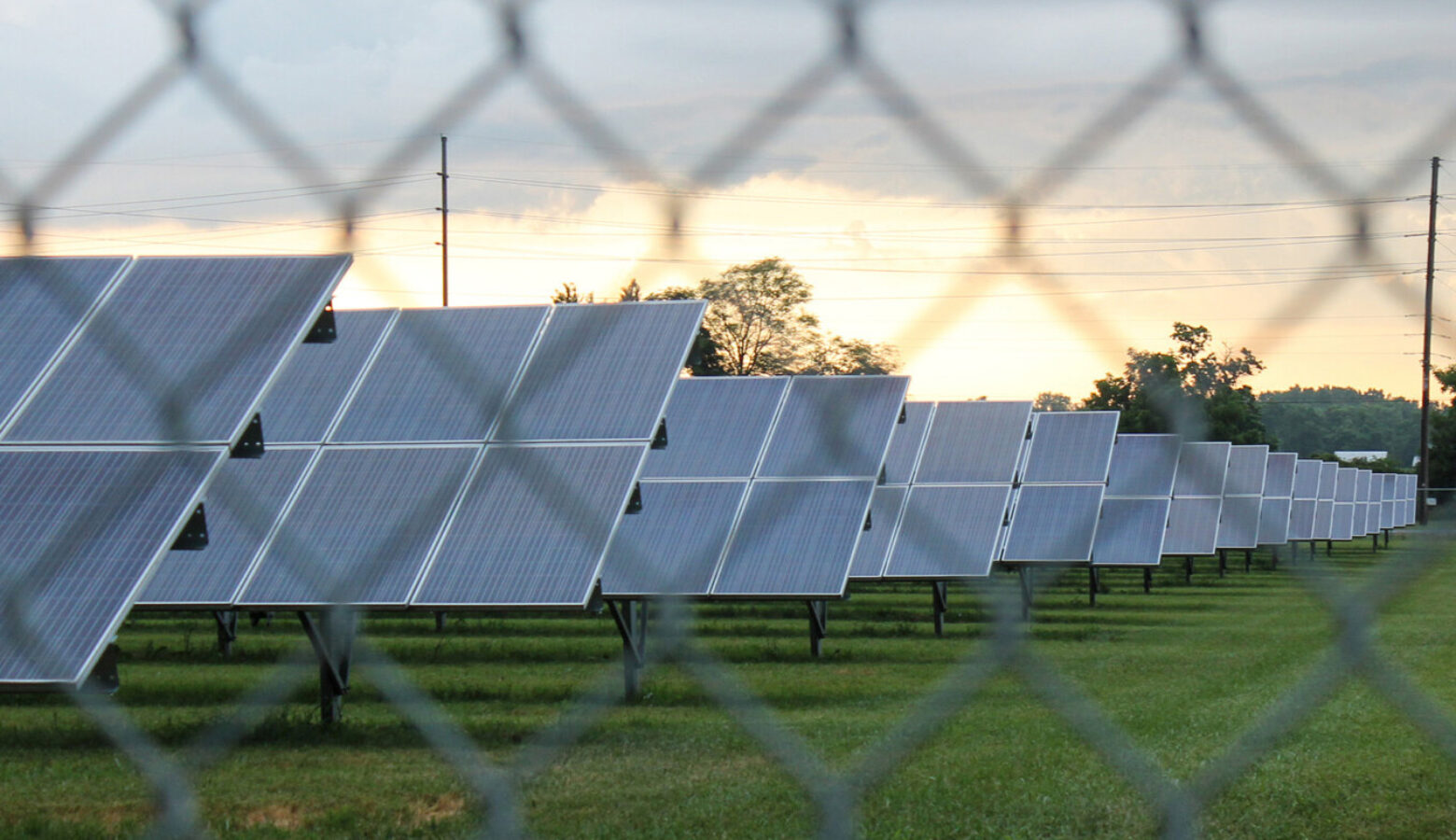 Two years ago, Indiana expected to see the third highest solar growth of any state in the country —if all of the proposed large-scale projects got built. But last year the state only built a third as much solar as in 2021.
That doesn't mean that big solar projects aren't on their way — some may have been delayed.
In 2020, there were about 4,000 megawatts worth of large-scale solar projects in one of the first steps of the process — conducting studies to see if they can connect to the grid. Now there are 50,000 megawatts in the queue, said Joe Rand.
Rand is an energy policy researcher with the Lawrence Berkeley National Laboratory. He said we're seeing an unprecedented amount of requests to connect renewable energy to the grid — something the decades-old interconnection process was never meant to handle.
"It's become a real backlog and bottleneck for clean energy plants trying to come online across the country — not just in Indiana — and it's taking three or four years on average now for these plants to kind of go through that process," he said.
Rand said typically about 14 to 15 percent of renewable energy projects seeking interconnection actually get built. The Federal Energy Regulatory Commission is expected to make a final rule on how renewable energy projects can connect to the grid soon.
According to the Solar Energy Industries Association, solar companies around the country also experienced supply chain challenges and trade disruptions during 2022.
Still, according to the American Clean Power Association, nearly 2,000 megawatts of solar are under construction in the state and more than 4,000 are in advanced stages of development.
Residential solar also grew by 36 percent last year.
It was the last year Hoosiers could take advantage of higher net metering rates — or the rate that residents with solar panels get paid for delivering extra energy to the grid. Indiana lawmakers voted to phase out higher net metering rates in 2017.
READ MORE: With so much support, who wants to phase out rooftop solar incentives? Answer: Indiana utilities
Join the conversation and sign up for the Indiana Two-Way. Text "Indiana" to 73224. Your comments and questions in response to our weekly text help us find the answers you need on statewide issues, including this series on climate change and solutions.
Zach Schalk is the Indiana program director for Solar United Neighbors, a nonprofit that helps Hoosiers go solar.
"We obviously are thrilled to see more people investing in solar, but I don't think last year's data provides an accurate snapshot of the state of the market today. I think as we see 2023 data, you know, people will be surprised to see how quick that the line goes down," he said.
Schalk said early numbers he's seen from Indiana utilities this year show that very few people are signing up for solar with the new, lower net metering rates.
Commercial solar grew by 12 percent from 2021 to 2022.
Rebecca is our energy and environment reporter. Contact her at rthiele@iu.edu or follow her on Twitter at @beckythiele.