Delaware County commissioners change solar ordinance to adjust maximum acreage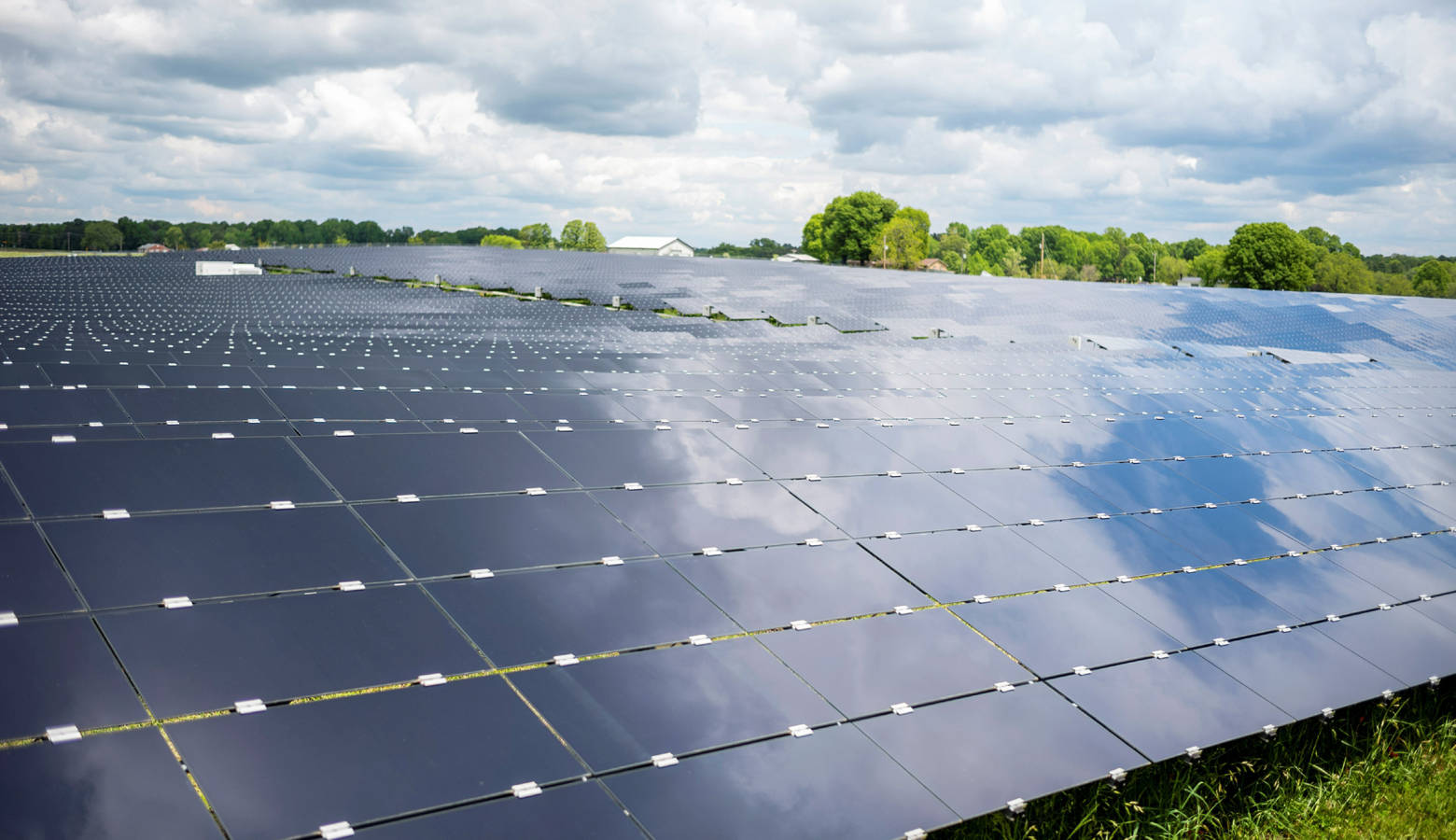 A Delaware County ordinance governing solar facilities on county farmland is headed back to the county plan commission after county commissioners made another change Monday.  IPR's Stephanie Wiechmann reports.
"As many people as we have against it, we have for it.  This has been a tough … Now, listen, listen, let me speak, let me speak," began commissioner Shannon Henry, as he was interrupted by audience members in a full room at the county building.
"Yeah, I mean, I've been yelled at, I've been cussed at," continued commissioner James King.  "What it is is I'm not the owner of the property, not the one who signed the lease.  I'm the one who has to regulate it."
Commissioners Henry and King talked at length about how frustrating it's been to see the years-long contentious battle over the want of some for solar energy and the want of others to preserve farmland for only growing crops.  Some county farmers signed up for two such projects as early as 2020.  Commissioners agreed to tax abatements in late 2021.
Read More: Muncie city council votes down solar field at former GM plant, citing cost and land use
Now, commissioners are changing the maximum allowed farm acreage that solar panels can use.
Earlier this month, a county-created task force suggested a cap of 3,500 acres – or 2 percent of the county's agricultural land.  Earlier in November, the Delaware County-Muncie Metropolitan Plan Commission increased that to 35,00 acres, or 20 percent.  That recommendation was made by Henry, both a plan commission member and commissioner.
But on Monday, commissioners agreed to cut that back significantly again.  Several numbers were suggested, but they landed on a 5,000-acre max.  Again, James King.
"I just don't want a company coming in here and thinking that they can build all over the place."
Read More: Indiana didn't add as much utility-scale solar last year, likely due to delays
King and Henry voted yes to adopt the ordinance with that one change.  Sherry Riggin voted no.
"To me, it is putting junk on good land.  That it helps the community, but why do we have to be the ones to…  Because we don't know what's going to happen in 10, 20 years."
The change goes back to the plan commission for consideration.  If it isn't voted on in 45 days, the change is automatically adopted.  The commission's next meeting is exactly 45 days from Monday.  County officials are hoping to organize a special meeting sooner to vote on the change.
Stephanie Wiechmann is our Managing Editor and "All Things Considered" Host.  Contact her at slwiechmann@bsu.edu.