Muncie Speaks On Building Commissioner's Federal Arrest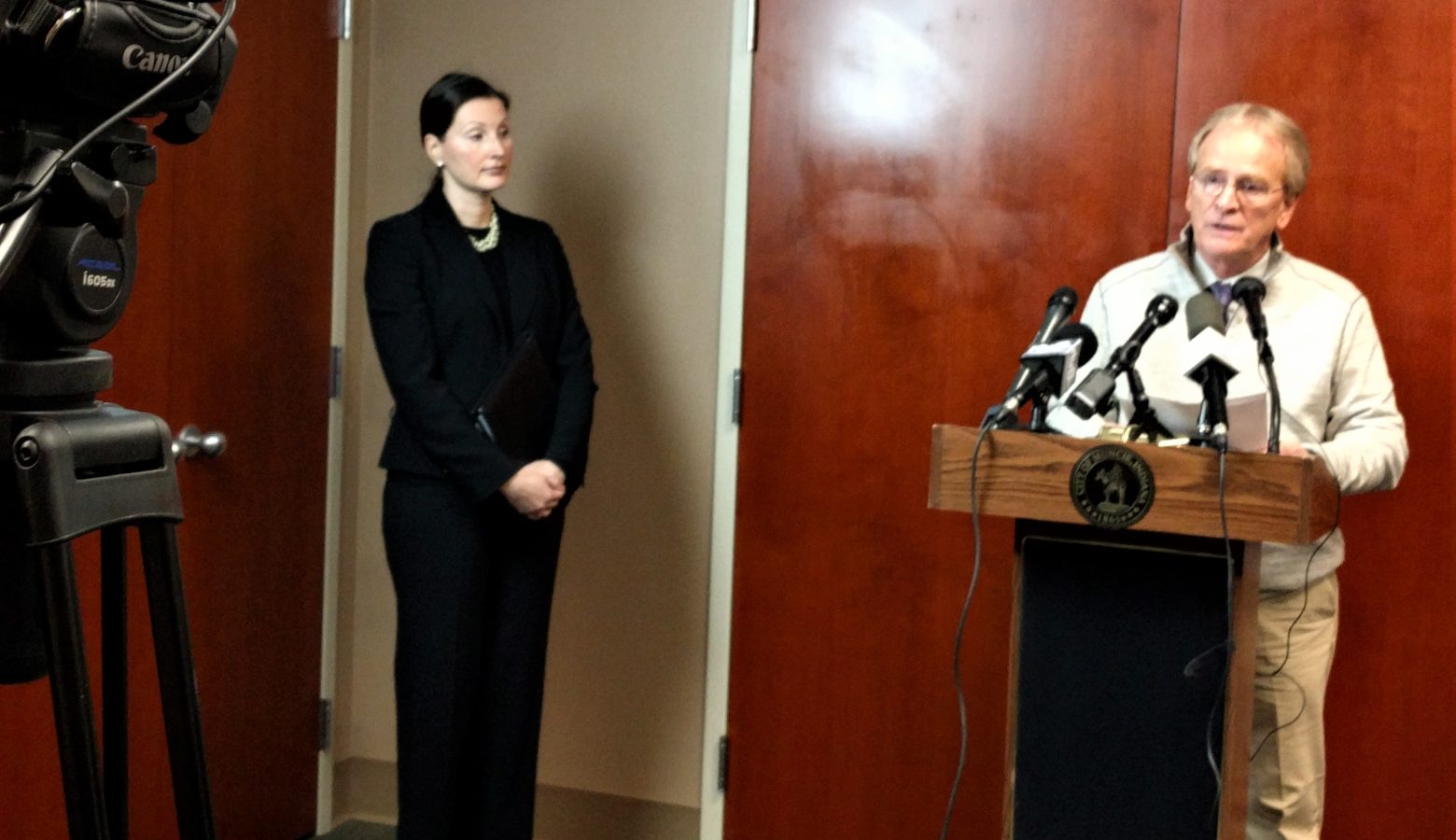 Muncie officials aren't giving many details about the arrest of its building commissioner by federal authorities or the indictment charging him with more than 30 crimes.  As IPR's Stephanie Wiechmann reports, the indictment also mentions other unnamed city officials, but the city attorney says that does not mean there will be more arrests.
Mayor Dennis Tyler spoke about the honor and pride he has in leading Muncie and says the city has not been named in any wrong-doing.
"In consulting with city attorneys and private lawyers, there has been no allegations of any criminal acts by the city of Muncie.  There may be mistakes by the city of Muncie, but not criminal acts."
But when he moved to speak on the federal indictment at a Thursday morning press appearance –
---
Tyler:  "The indictment is the —"
Quirk: "Pardon me, I'm sorry, we're not speaking of the indictment.  Um.  That is something that Craig Nichols will need to answer to."

---
City attorney Megan Quirk says the city's building commissioner Craig Nichols has been put on unpaid administrative leave.  On Wednesday, Nichols was arrested by federal officers and indicted on 33 charges of wire fraud, theft, and money laundering.
Federal officials say Nichols abused his position to steer work to his private contracting companies, using sham bidding practices and fake invoices.  Charges say he also billed Muncie for $376,000 of work done at inflated prices and demolitions at city addresses that did not actually happen because there were no buildings to demolish. That's about half the money the city has paid his private companies for contracts since 2013.
That federal indictment also names other city officials – sort-of.  It references a "Muncie Official A."
"On that it says a Muncie city official who appointed the building commissioner," says Quirk.  "That is the mayor, because he would make that appointment."
When discussing the sham demolitions, the indictment says "another City Official" helped Nichols conceal his crimes.  Quirk did not say that referenced the mayor and says the indictment does not formally charge Tyler or any other city employee with any crime.
The city did not name an interim building commissioner, but Quirk says it will do so "at a later date."  Until then, she says that city office is operating as it normally would.