Ball State-Muncie Schools Bill Included In Special Session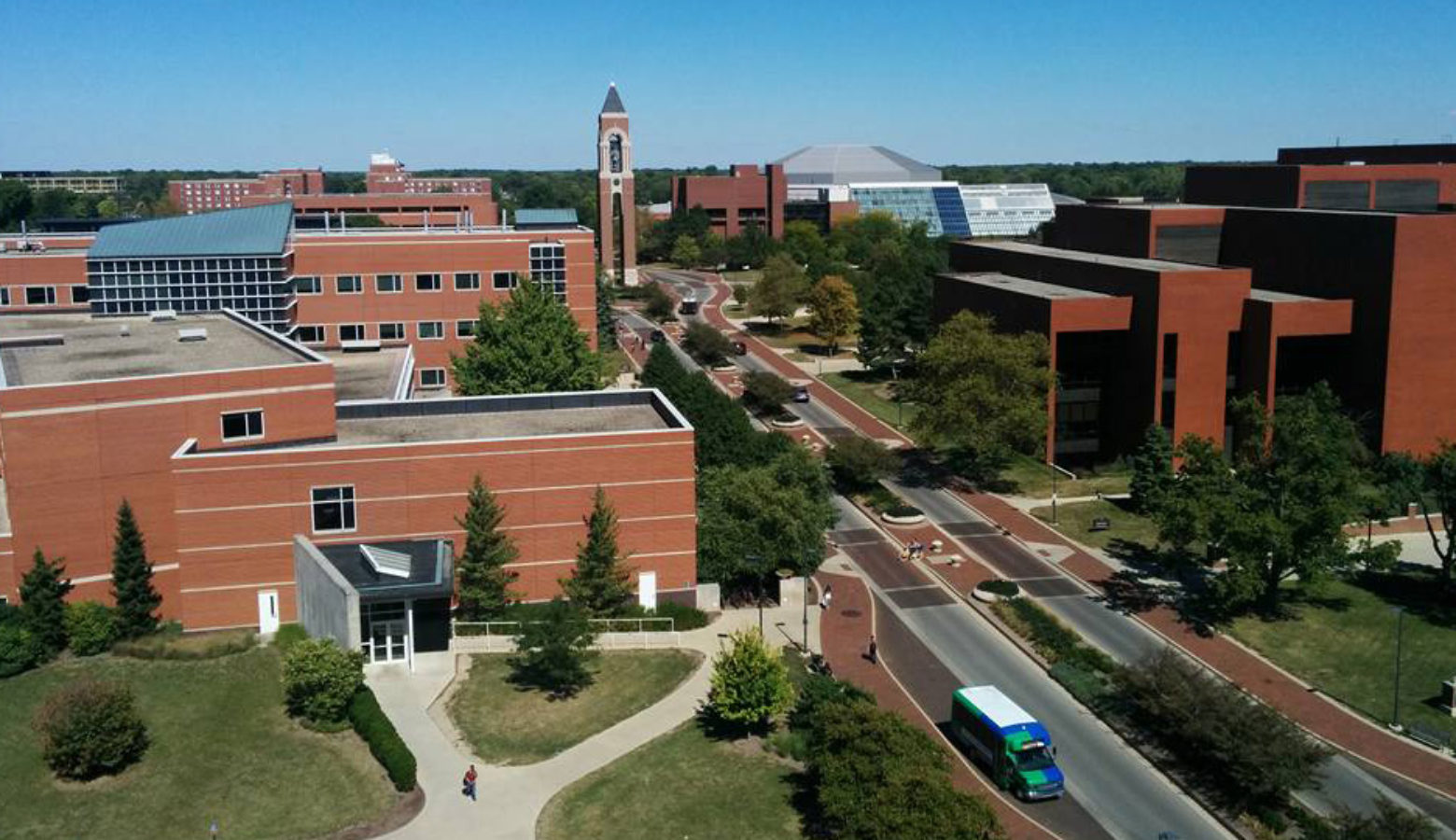 Indiana General Assembly leaders say they will spend part of the May 14 special session reconsidering a bill that would let Ball State University take responsibility for Muncie Community Schools.  As IPR's Stephanie Wiechmann reports, the bill died as time ran out on the last night of the regular session.
When announcing he was calling for a special session of the General Assembly, Indiana Governor Eric Holcomb asked lawmakers to approve a $12 million interest-free loan to Muncie Community Schools.
But that's not what Indiana House Speaker Brian Bosma and Senate President Pro Tem David Long intend to do on May 14.
"It's my intent the bills that were on the table the last night, in the form – substantially in the form – they were the last night, the last night, are put to a final vote, as they should have been the last night, and would have if we had a couple more hours," says Bosma.
In a press conference Friday, the two GOP leaders say they will bring back House Bill 1315 for a vote.
The school financials bill has ramifications for all schools in Indiana.  But for Muncie, it will mean approving a state university to run a local school district for the first time in the state's history.
Bosma says, as a practicing bond lawyer, he is concerned about the district misusing a $10 million capital bond for operating expenses.
"The fiscal irresponsibility translates to educational irresponsibility as well, so I'm enthused about Ball State."
 Long also says Muncie's situation needs to be fixed.
"But most importantly, Muncie is upside down fiscally, have rejected or refused to listen to years of requests and near-mandates – not quite – from the legislature, saying, 'You need to get your house in order.'  They continue to do the exact opposite."
Read More: First Boston, Now Muncie? Lessons From A University-School Collaboration
The bill's last version was passed through conference committee just minutes before midnight on March 14.  It allows Ball State to run MCS, for which the university will be paid like an emergency manager would.  There is a cap and an end date on those payments.  But there is no end date for the agreement.  Lawmakers would have to pass another bill to give local control back to MCS.
In a statement Friday, Ball State President Geoffrey Mearns says Ball State is committed to the long term success of MCS and Muncie.  Earlier this year, he called the proposal a "historic opportunity" for Muncie Schools.
"This would be a community solution, lead by an anchor institution that has been in this community now for 100 years, that has a vested interest in the future of this community, that has experience in education."
Two of the bill's biggest concerns remain in the conference committee version that will be considered.  Muncie's local elected school board will be replaced with appointees that do not have to live within the Muncie district's boundaries.  Also, Ball State is not required to give Muncie teachers collective bargaining rights.
What are people saying?
Governor Eric Holcomb: A spokeswoman for Indiana Governor Eric Holcomb says he supports the Ball State portion of House Bill 1315, though it wasn't included in his original list of priorities for the special session.
Muncie Mayor Dennis Tyler:  Tyler says Muncie should be concerned.  "This should have gone through the education committee. The assembly seems more concerned with passing legislation than quality legislation."

MCS Board Member Jason Donati: "We are getting closer and closer to the next school year and the uncertainty continues."
Senator Tim Lanane (D-Muncie): "I support the governor's original request to make the loan to MCS and allow the emergency manager to continue to make progress throughout the remainder of the year. In that respect, the continued partnership and assistance of Ball State would be completely welcomed. I do not, however, support the state using its power to dismantle a locally-elected school board and disenfranchise the voters in my district."
Senator Eddie Melton (D-Gary): "Special sessions are reserved for emergency legislation. Neither Muncie nor Gary are in an emergency situation, but instead are showing improvements. We do not need to pass a bill during legislative overtime that is not only unnecessary but will bypass the legislative process to eliminate the voice and the votes of the people."
Tony Sandleben and Indiana Public Broadcasting's Brandon Smith contributed to this report.