Ball State President Anticipates Muncie Schools Bill Will Pass Monday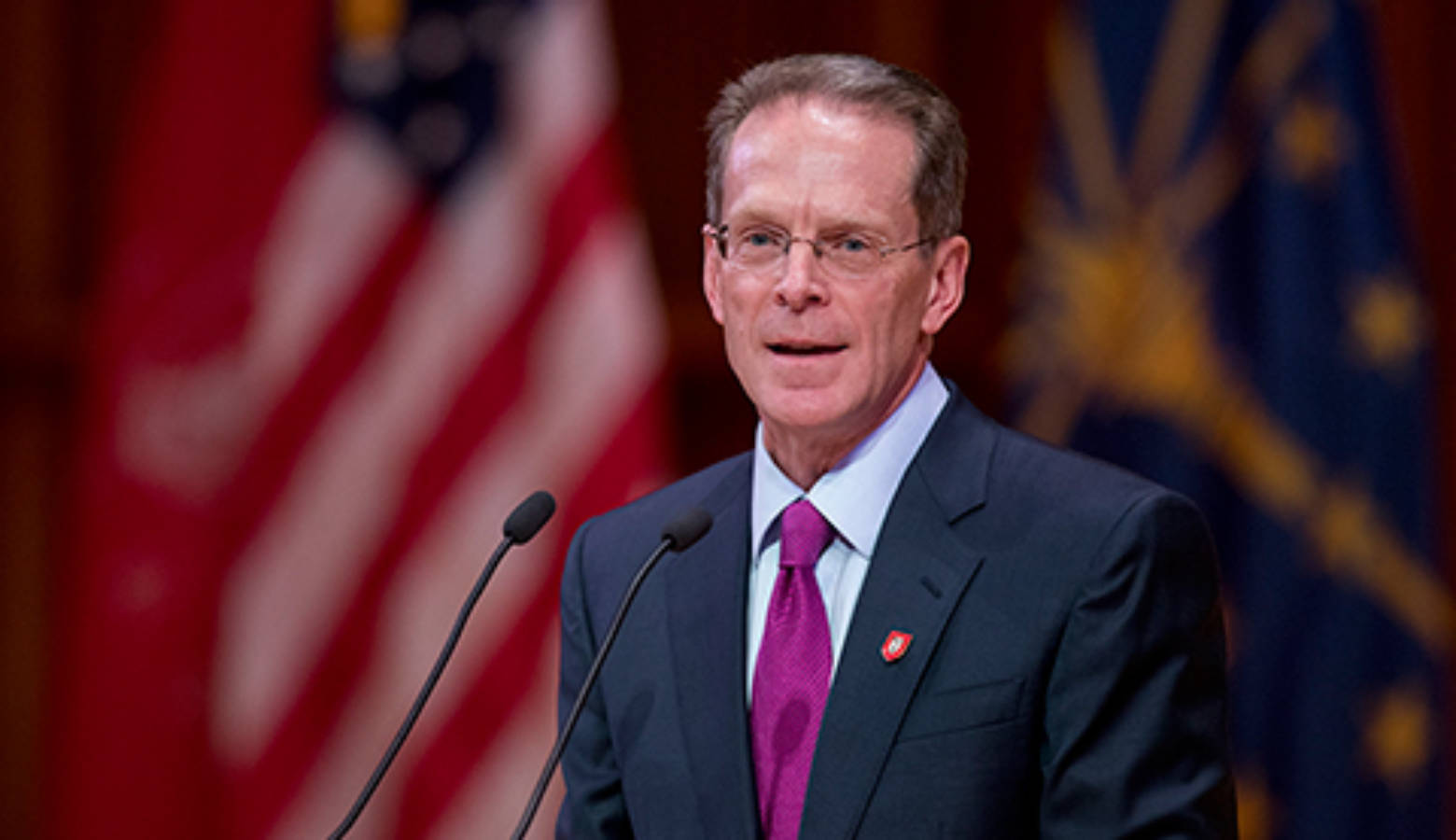 Ball State University's president says the school is ready to begin helping Muncie Community Schools as soon as state lawmakers give it permission to do so.  The university could be the first in the state to run a public school district.  As IPR's Stephanie Wiechmann reports, Ball State is continuing to respond to critics of the proposal.
"I do anticipate that it will pass," says Ball State University President Geoffrey Mearns.  "As we learned in March, unexpected things can happen, but I think we're expecting a positive result on Monday."
Mearns says the measure that would allow the university to run Muncie Community Schools has wide community support.  But across the state, the bill is controversial.
Under the version to be considered at Monday's special session that is barred from amendments, Ball State does not have to follow a number of state rules other school districts must.  Opponents of House Bill 1315 say it's not fair to students in Muncie and to other districts.  Mearns doesn't agree.
"Simply because the statute doesn't require compliance with certain regulatory obligations doesn't mean we won't.  We simply asked for the flexibility to design an innovative program."
He did not give specific examples, saying Ball State intends to fulfill the "spirit" of the state statutes.
The bill says the university has two years to come up with a comprehensive plan on the district's future.  But it would take over day-to-day operations this July 1st, and have to have a new appointed school board chosen and ready to go.
Mearns says if the bill passes, Ball State would call a special meeting of the Board of Trustees to finalize the agreement as soon as possible.
"So we will work very closely with the emergency managers – with Steve Edwards – to ensure that consistency and stability."
Read More: First Boston, Now Muncie? Lessons From A University-School Collaboration
The bill gives no end date to Ball State's management of Muncie schools.  A similar agreement between Boston University and a Massachusetts school district lasted for 20 years – 10 years initially plus a 10-year extension.  When asked, Mearns did not name a number of years he hopes the Muncie situation would last.  He only says it will be a long-term effort.