Public Focused On Schools Bill In Only Testimony Day For Special Session Bills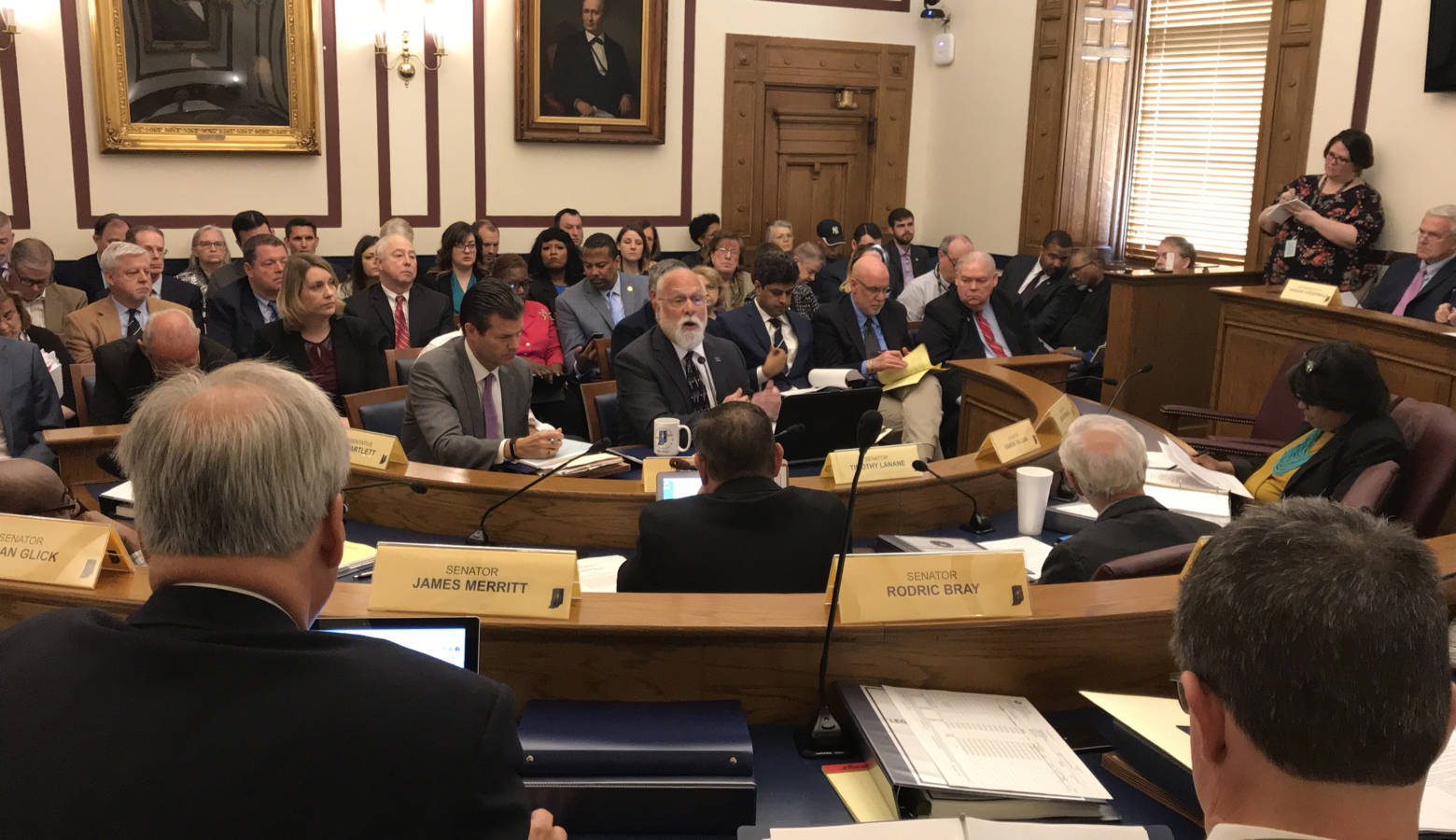 Members of the public Monday got their only chance to testify on legislation the General Assembly will consider in its upcoming special session.
The testimony was solely about a Gary-Muncie school takeover bill, the most controversial measure lawmakers will hear next week.
Special session bills include two tax measures and school safety legislation. But the only request for public testimony was on a bill for takeovers at the financially distressed Gary and Muncie school systems. Among other changes, the bill would eliminate elected school boards in those districts. Ball State President Geoffrey Mearns, whose university would take over Muncie schools, says people expect change.
"We can assemble a diverse group of people with complementary skills and experiences that would not be possible by having a school board election," Mearns says.
But Gary pastor Dwight Gardner says the bill strips residents of their voice.
"Eliminating our place at the table where decisions about our children are to be made is no answer at all," Gardner says.
Lawmakers will meet in special session next Monday.
Republican leaders say they expect it will only take one day. They won't hear public testimony or consider amendments on any bills. Democrats have criticized the process, citing concerns about its rushed nature.