Sentencing Documents Tell Story Of Muncie Building Commissioner's Deception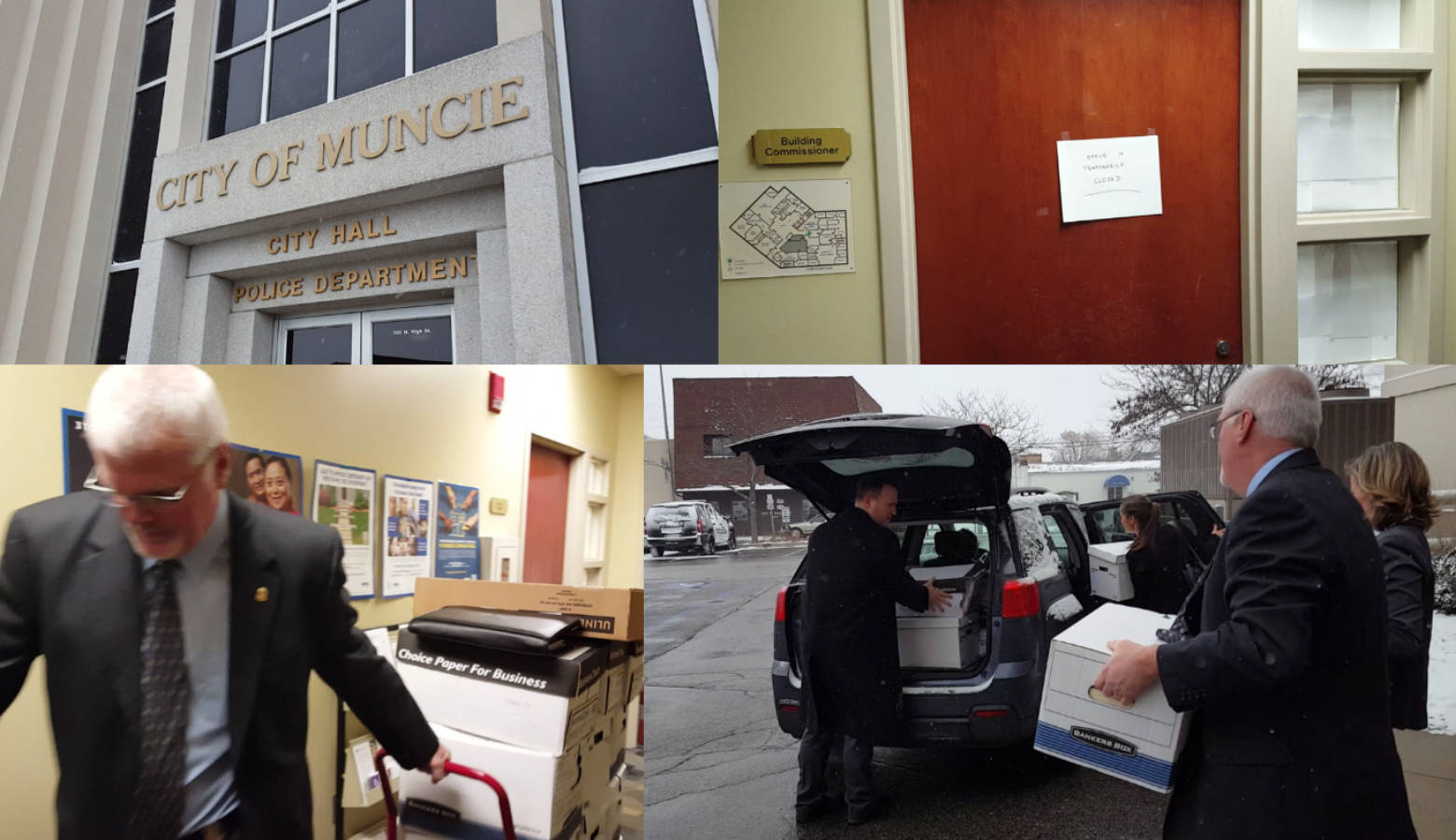 Muncie's former Building Commissioner will be sentenced in court next week for federal fraud charges.  As IPR's Stephanie Wiechmann reports, new documents from the case call for him to serve "a lengthy term of imprisonment."
As part of a plea deal, former Muncie Building Commissioner Craig Nichols has pleaded guilty to two of 34 federal charges – wire fraud and money laundering.  He was arrested after an FBI raid on Muncie City Hall in early 2017.
Now, the government's case for his sentencing hearing calls Nichols "a thief disguised as an honest public official."
Documents submitted to federal court lay out the details of how it says Nichols defrauded the city of Muncie out of nearly $300,000 by billing for fake demolitions and asbestos inspections through companies he owned, using his position as building commissioner to do so.
But the government case also says Nichols asked city officials to prepare false documents or ask other companies to submit false bids to hide his crimes.  Some said no.  One, current Department of Public Works Superintendent Duke Campbell, did.  So did Nichols' father, Phil Nichols – a former councilman, former Democrat Party chair, and former firefighter.
In court documents filed by Nichols' lawyer, the defense says because Nichols "did some things wrong or unlawfully doesn't mean everything he did was wrong or unlawful." (The emphasis is from the court document.)
His defense argues the government overstates just how much money the city of Muncie lost to his crimes.  It points to actual work being done, but admits bills sent to the city were "padded" to cost more than the actual work.
It also says Nichols has admitted to a gambling problem, which it says is the reason for his crimes.  And, it's also the reason the defense says he has none of the proceeds left to pay back the city.
Nichols is scheduled to be sentenced Tuesday.