Referendum Funding Really Does Help Boost Teacher Pay, And Charter Schools Want In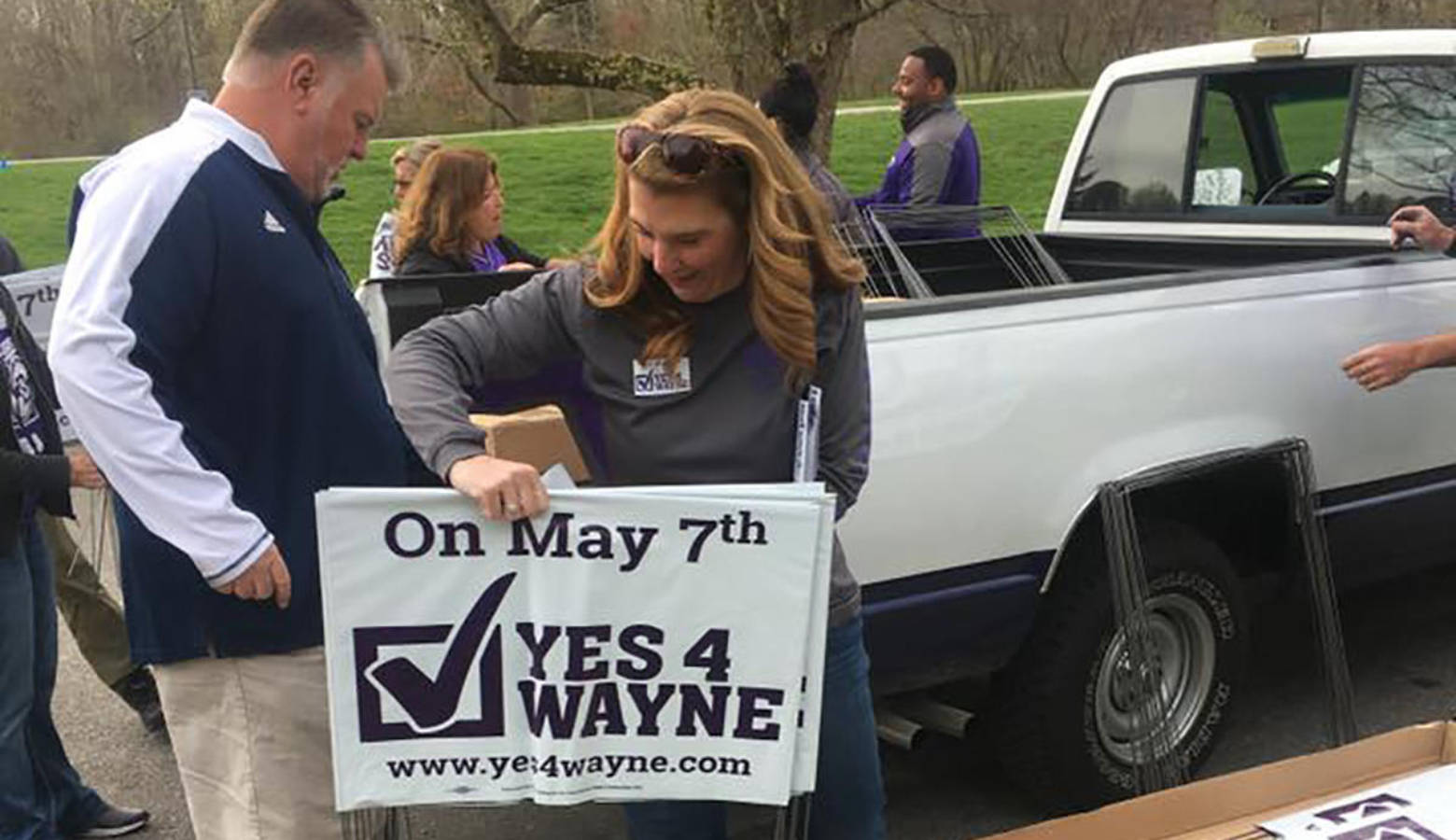 State lawmakers have pointed to school referendum measures as one way to raise teachers' pay, and a new state analysis reveals just how much teacher pay has increased in districts with voter-approved funding.
An analysis from the Legislative Services Agency shows schools that pass referendum measures focused on general school operations and programs pay their teachers more on average. But fiscal analyst Austin Spears says when districts promote referendum measures focused on teacher issues like pay and retention, it can make a big difference for how much a district raises their pay.
"When we looked specifically at that small subset the effect was substantially larger – which is generally what you would expect."
Average pay in school corporations that have proposed and won voter-approval for referendum measures focused, at least in part, on teacher issues like pay and retention rose 3.7 percent over two years. Meanwhile, schools with approved operations school funding referenda raised average teacher pay by 2.3 percent. Schools without any referendum approval have raised average salaries by less than 2 percent.
But some schools can't – or won't – pass referendum measures at all. Fewer than 60 school districts in the state currently collect school levy funding, and critics have called the state's increasing reliance on local tax measures a fundamental flaw in the way Indiana funds schools.
Charter school advocates have also pressed forward on concerns about charter schools being left out of local tax collections.
Caitlin Bell is vice president of the Institute for Quality Education. She pressed lawmakers to consider how sharing local tax revenue with charters could work. She says increases in salaries for traditional public school teachers makes it harder for charter schools to keep up.
"When you add to that in a referendum that furthers the gap that charters have and what they can pay their teachers and how they're serving their students," she says.
A bill proposed during the 2019 legislative session would have split public school referendum funding with charter schools. But after intense backlash from public educators already fired up over teacher pay, the proposal was taken out of the legislation.
Contact Jeanie at jlindsa@iu.edu or follow her on Twitter at @jeanjeanielindz.