Former Delaware County Justice Center Transferred To City Of Muncie For Redevelopment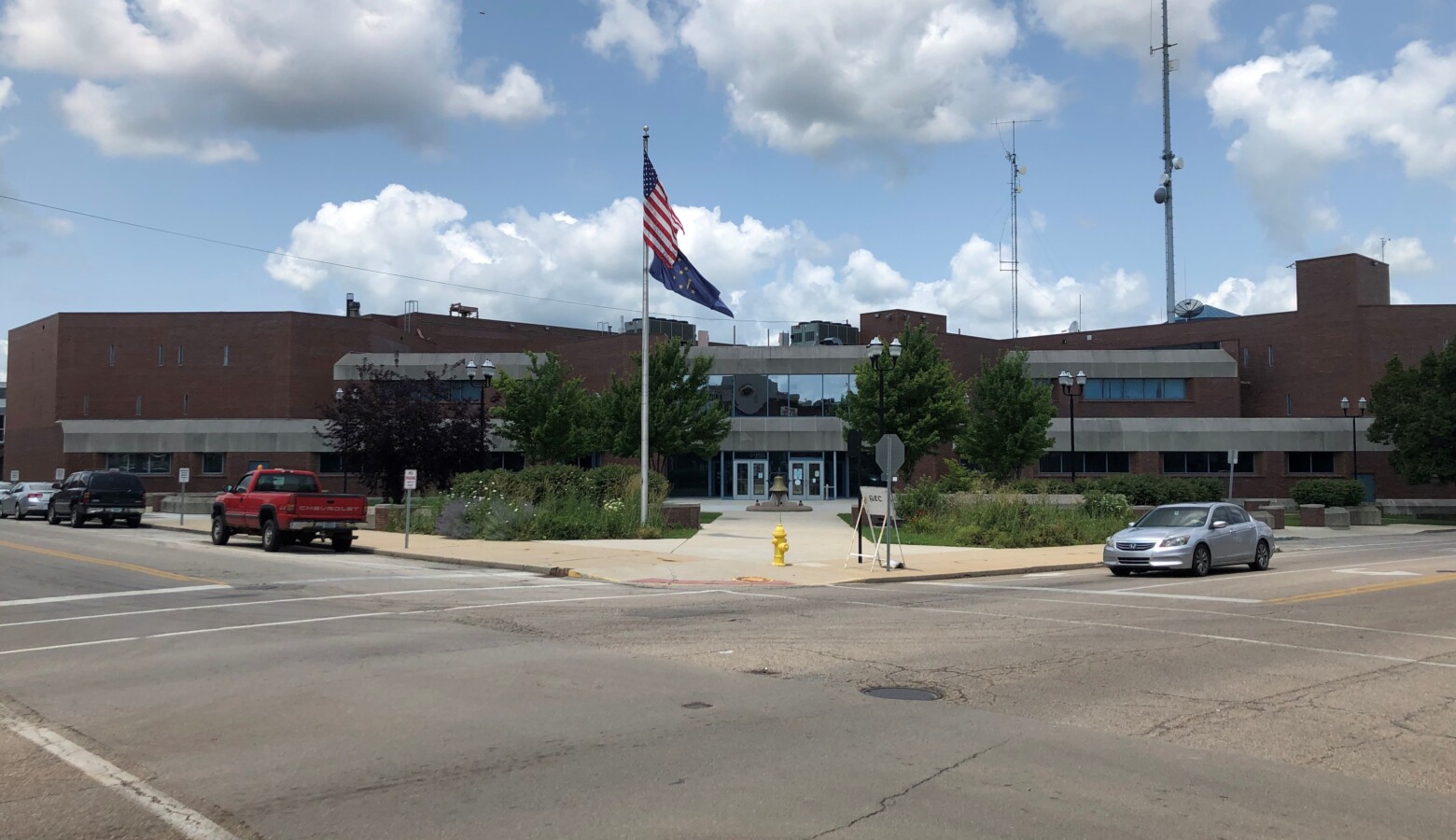 Would you live in an old jail or courtrooms if they were turned into apartments?  That's what Muncie officials are hoping, as the city takes official ownership of the former downtown justice center.  As IPR's Stephanie Wiechmann reports, Muncie is now looking for a developer to turn it into housing or commercial space.
 In a short virtual meeting on Wednesday, the East Central Indiana Regional Planning District voted to transfer ownership of the former justice center to the city of Muncie.  The building has been empty since jail and court activities were moved to the former Wilson Middle School earlier this year.  Now the city is looking for ideas on what the building could become, with the aim to keep it on the city's tax rolls.
Developers could choose to tear down the building.  But Muncie Mayor Dan Ridenour hopes they keep the 1992 construction, which he says needs work, but is very sound.  That's even if it's turned into housing.
"We would not run away from the fact that this was a justice center.  We would expect that whoever develops it would embrace the fact that it was a justice center – and now look what it is."
Read More: Muncie Mayor: City Will Grow If We Build Housing
In meetings earlier this summer, county officials discussed the cost to demolish the building.  They received estimates of about $500,000, mostly to infill the large hole that would be left.
City officials say the building was offered to the Muncie YMCA, which was looking for a new downtown location.  The organization declined and is instead building on Muncie Community Schools property.
Ridenour says he hopes to see a project at the site started early next year.