Muncie Mayor: City Will Grow If We Build Housing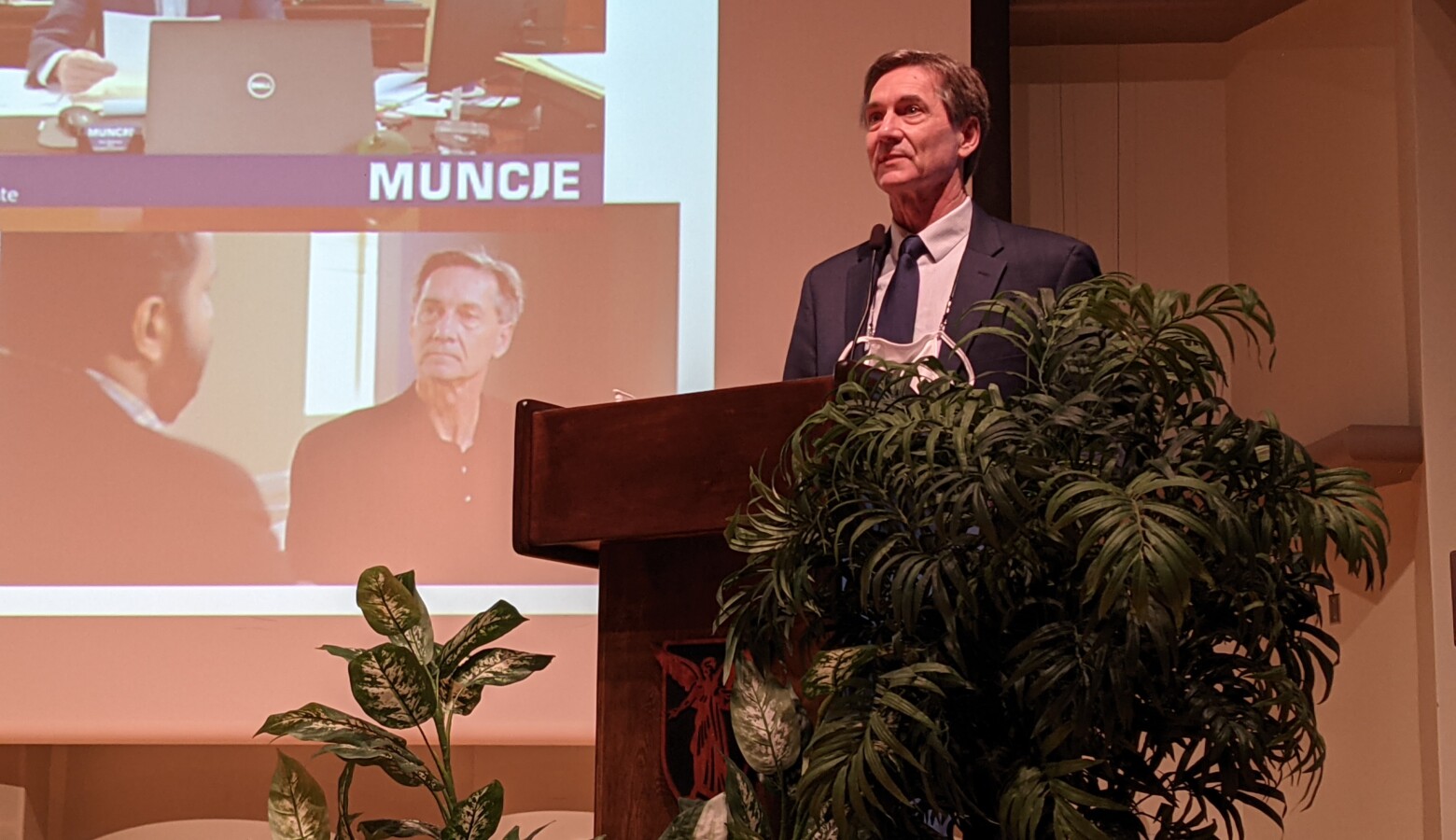 Muncie's mayor wants to grow the city's population – one that's been in decline for years in a rural area that's also shrinking.  As IPR's Stephanie Wiechmann reports, to do that, he says housing is key.
"We're looking at doing affordable housing, mid-level housing, and expensive housing.  And that's how our city's going to grow, in my opinion."
In his second State of the City address, Muncie Mayor Dan Ridenour talked about changing Muncie's image – becoming a solar city with a new solar energy project, focusing on improving many of the city parks, and having good places for people to live.
Ridenour has been paying attention to the local housing market.  Last year, he says there were 1,000 home closings in the county.  This year, it's not the same.
"I talked to a realtor last night, and she told me that there are only 99 listings in the whole county.  Ninety-nine.  So it's difficult to get people to move here if there's no place to move."
Recently, the city announced two new housing projects.  Ridenour says two more are in the works.  And a high-end apartment complex being built along the river wants to begin its second phase, building a second four-story complex across from City Hall at the Wheeling Avenue bridge.
To Ridenour, it's all about attracting more economic development to the area.  It's those discussions he was disappointed to see slow down in 2020 due to COVID-19.
"And then by summer, they were gone.  Everybody was saying, 'Well, we'll wait until next year, we'll see when it gets better, we'll see if they develop a vaccine."
Read More: Study Finds Pandemic Exacerbated Indiana's Preexisting Economic Issues
In addition to housing, Ridenour's administration will continue to push through several city park renovations a year.  He says more than 1,000 people filled out an online survey to help the city plan its five-year parks plan.  Among Ridenour's goals is to have four splash pads throughout town for residents to use.