Ball State North Campus renovations face quick deadline to use state funding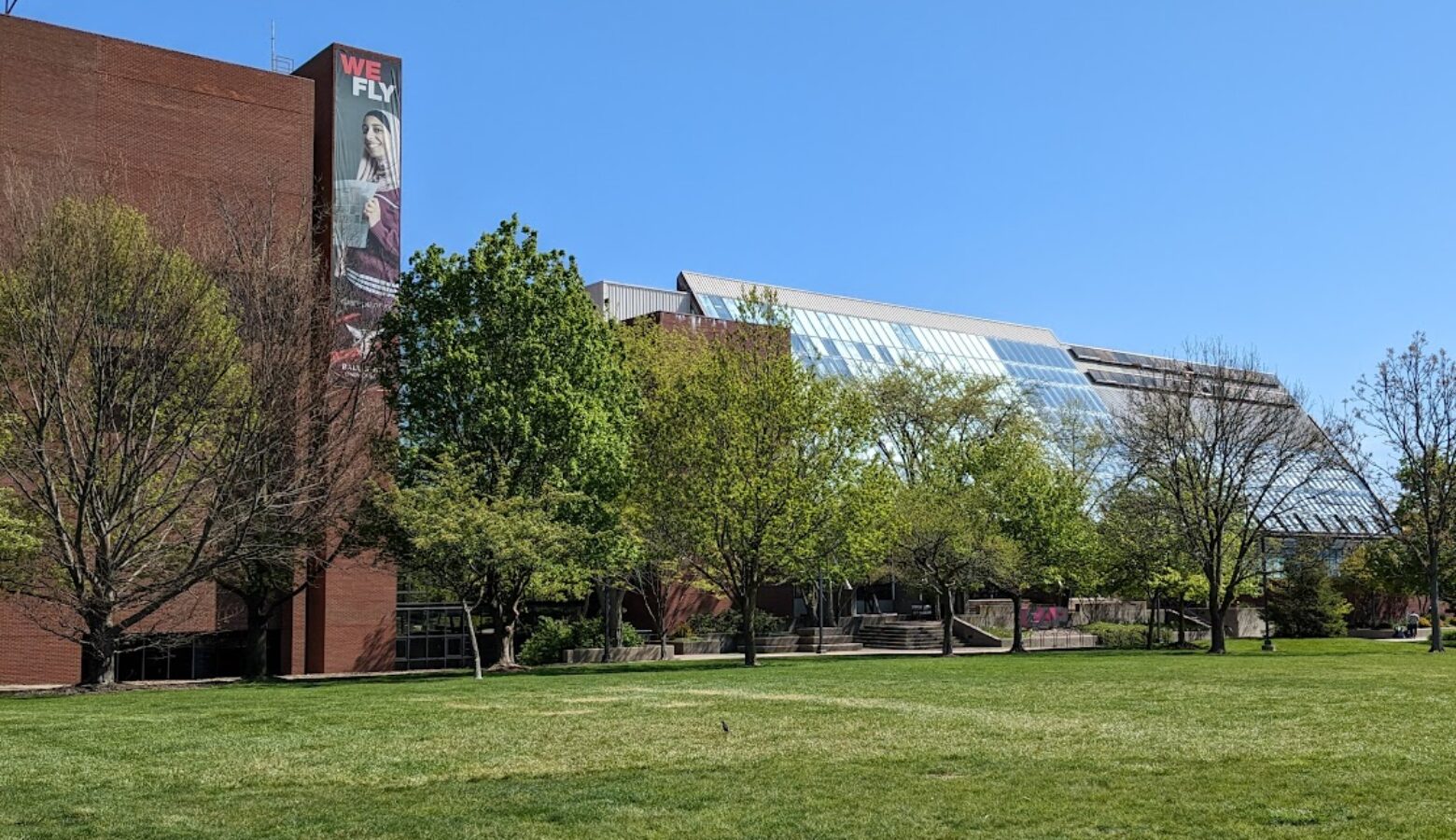 The new state budget includes money to renovate several buildings at Ball State University in Muncie.  But, as IPR's Stephanie Wiechmann reports, because the state funded the project without bonds, the university has only three years to renovate hundreds of thousands of currently occupied square feet.
Called the North Campus project, Ball State will use $81.6 million to renovate several buildings mainly used by theater, dance, music, and architecture programs.  These have exploded in popularity over the last few decades.  Theater, dance, and music are currently spread across eight buildings on campus.
Buildings slated for renovations are R. Wayne Estopinal Architecture and Planning Building, University Theatre Building, Arts and Communications Building, and Hargreaves Music Building.  Ball State says they are between 43 and 67 years old.
Read More: Ball State completing construction projects as it asks lawmakers for more capital funds
Most of the renovations are for inside spaces. But Jim Lowe, Associate Vice President for Facilities Planning and Management, says the architecture building, known on campus as CAP, will see dramatic exterior changes.
"Take the sloped south side of the building – we're going to tilt it up, create a roof structure, and put floors in, and create additional space within that cavity that doesn't actually exist today because it's outdoors."
Lowe says all the spaces add up to nearly 360,000 square feet of current academic space, without adding to CAP.
Besides changes to teaching spaces, design labs, and acoustics, the buildings need new plumbing and technical systems, some need new roofs, and there are many changes needed for ADA accessibility.
To do it all by the state's deadline of 2026, the school will have to renovate buildings while occupied.  Lowe says it's something that's been done before in various ways.
"[In] Teacher's College, we renovated three floors at a time and keeping one floor as a buffer, and kept the other floors occupied.  And then we just kept moving down.  With North Quad, by the way it was built, we actually took it in three sections, and we'd do a third of a section every eight months or so.  So we were able to build out the design of the building to keep it occupied in two-thirds of the building and renovate one-third of the building."
Construction is scheduled to be done by June of 2026 to meet the state's deadline to use the money.
The two-year state budget also gave Ball State an additional $1 million per year for repair and rehabilitation of other buildings and infrastructure across campus.
Besides ongoing renovations to Cooper Science Building, Ball State also announced last year it's revamping the near-campus Village neighborhood with a new on-campus performance venue and accompanying hotel and business park.  The money announced for the project has been private and sponsored funds.  Construction is scheduled to begin in 2024.  Mearns says the first performances in the new space could begin as early as fall of 2025.