Ridenour Names Street Department Head, Calls For Long-Term Infrastructure Plan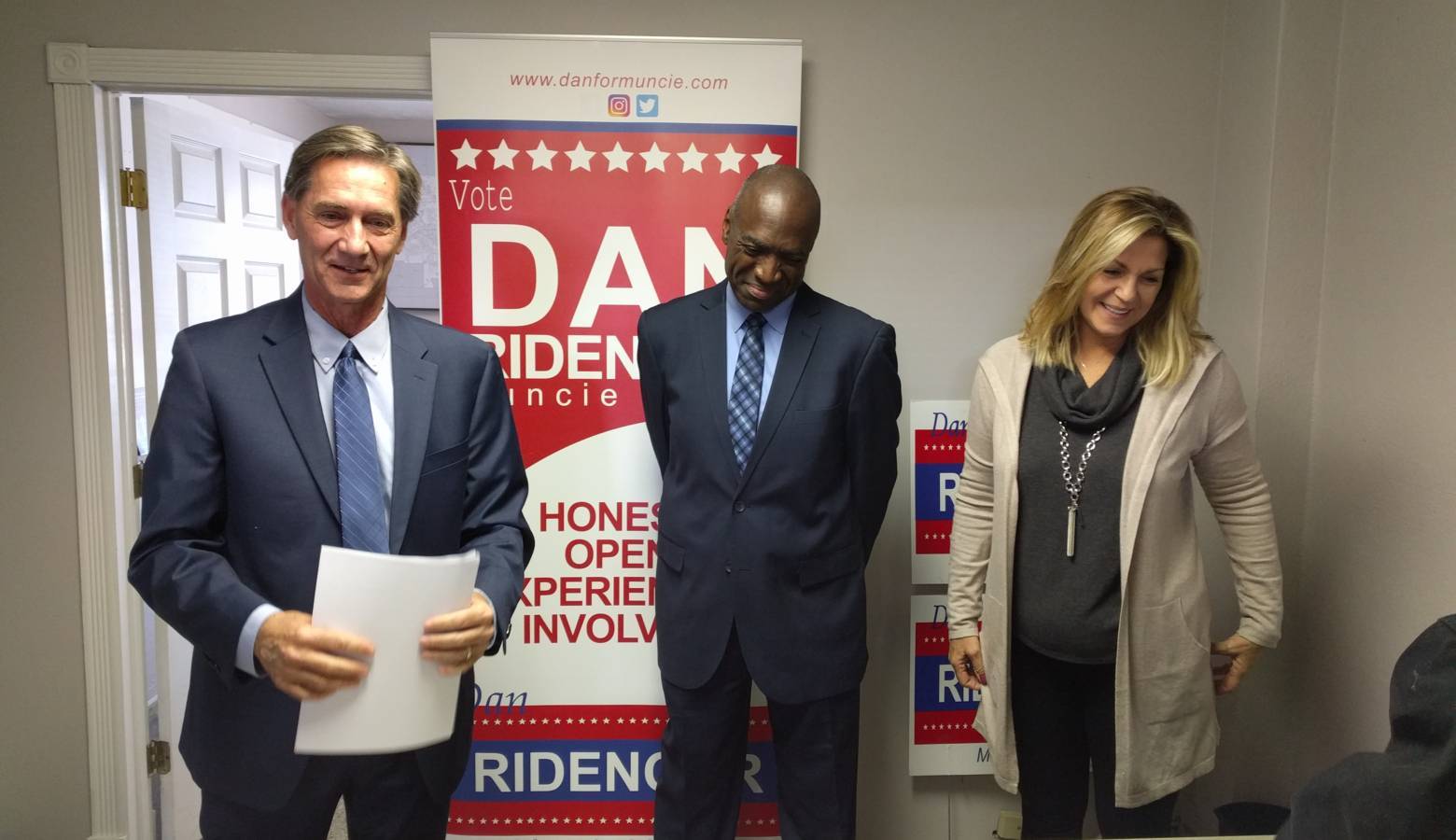 One of the heads of the Muncie mayor-elect's transition team will soon head the city Street Department in the new administration.  IPR's Stephanie Wiechmann reports.
David Smith is a retired state police officer and former Muncie mayoral candidate who will soon head the team to deal with Muncie's most noticeable infrastructure challenges.
At his last "State of the City" speech in April, current Mayor Dennis Tyler said his administration had filled 11,500 potholes since 2012.  At that time, he laid out plans for a rebuild of West Jackson Street, West 26th Street, and Hoyt Avenue.  And a two-year widening of Wheeling Avenue has already begun.
Ridenour has tasked Smith with putting together a 10-year infrastructure plan for the city within the first six months.  It was one of the things he promised Muncie residents during his campaign, like at a mayoral forum in September.
"We will set up a 10-year plan.  I'm not going to be in office in 10 years, but we're going to set up a 10-year plan.  Hopefully whoever is in office following me will take the opportunity to follow that and continue that plan, and develop their own 10-year plan.  Until we start planning long-term, nothing's going to change."
Ridenour has also appointed Ethan Browning as Animal Control Director.  According to the mayor-elect, Browning has served as an Animal Care and Control Officer for four-and-a-half years.
The new administration takes office on Wednesday.
buy Valtrex online
Buy Prednisone no prescription
http://noprescriptionrxbuyonline.com/viagra_plus.html