Muncie State of the City: Fire station rebuilds, crisis center, and Ridenour's highlights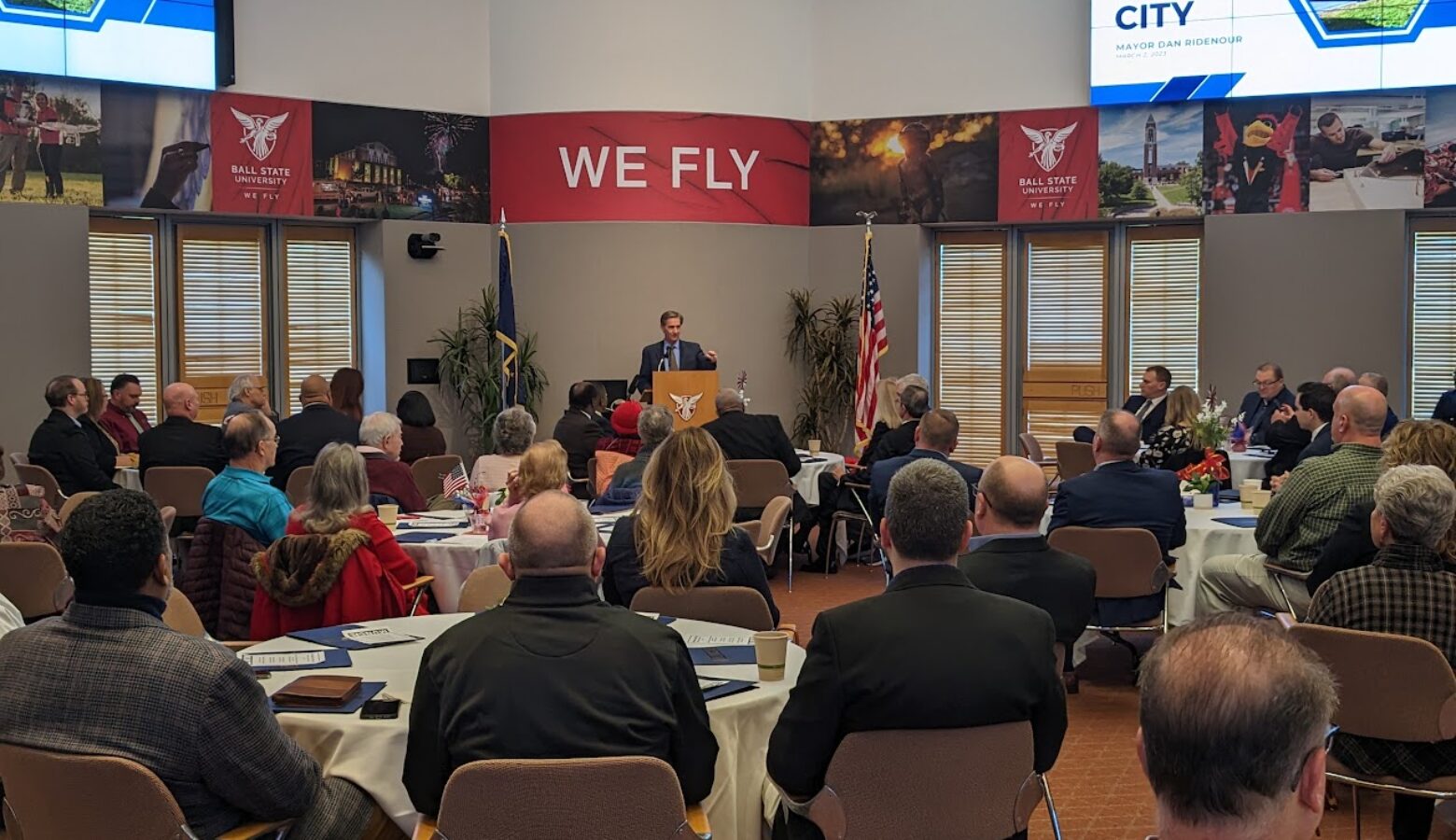 In an election year, Muncie's mayor used the annual State of the City speech as a tour of his years in office. And as IPR's Stephanie Wiechmann reports, there were also a few hints at what this year will bring for the city.
Much of the speech from Muncie Mayor Dan Ridenour hit highlights from years past – like righting negative city account balances from the previous administration, increasing spending on parks, and the quest to bring new businesses and new housing to Muncie.
"I am 100 percent – 100 percent positive that we have a strong state of the city."
In what's coming this year, two city fire stations will be rebuilt, one will get rehabbing, and two more will get new roofs.  Ridenour called the living conditions for firefighters at the stations "embarrassing."
"There might be three urinals, but one worked.  There was no privacy.  Cabinets where they're keeping their clothing falling apart.  We're fixing that."
The mayor is set to spend $1.3 million this year to continue to bring in new housing.
And the city and community partners recently announced a new crisis center, which will be staffed 24 hours a day with trained professionals for people who need help, especially with drug addiction.  Ridenour says it's expected to open late this year.
Much of its money comes from federal coronavirus funds.  But Ridenour did say he wants to spend about $1 million from an EDIT fund the mayor controls on the center, in 2026 if he's still in office.
"Our community understands we need to solve this problem.  And we're on the first step, then we'll do the second step, then we'll do the third step.  We'll get it solved."
Ridenour is running for re-election this year. His challengers are Republican Tony Cox and Democrat Jeff Robinson.