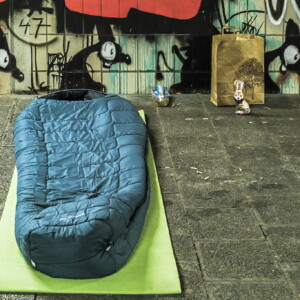 S03 E08 – The Invisible Poor
Poverty is everywhere, but we like to pretend it doesn't exist and could never happen to us. Yet 38 million Americans live in poverty.
Join J.R. Jamison and Kelsey Timmerman as they share a story of a woman who sees home as more than a physical space, and a story of a homeless man who wants to be seen.
Photo – By 7C0 via Flickr Creative Commons.
Stories –
It's Not a Shelter, It's My Home
Sonya Johnson's story as told to Angie Rogers-Howell from A Midsummer Night's Narrative: Stories of Home, performed by Terry Whitt Bailey  
Questioning Homelessness
"James's" story as told to Matt Pulford from Facing Hope in Rome, Georgia, performed by Curtis Mardis
Music –