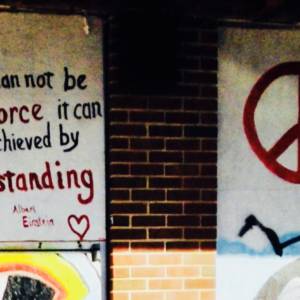 S02 E03 – Police and Community Relations
How do you view the police in your community? Positively? Negatively, or somewhere in between? Your perspective probably depends on who you are and where you live. We share the story of a police officer in Indiana who recounts his experience as a black officer working in a predominantly black community. And we also sit down with Dr. Kiesha Warren-Gordon, an associate professor of criminal justice and criminology at Ball State University. Join J.R. and Kelsey as they discuss Police and Community Relations.
Stories
The Other Side of the Bar: The Voices That Aren't Heard
An anonymous story as told to Jakhari Wilbert & Elizabeth Beatrice from Facing Community Policing in Delaware County, Indiana.
Performed by Chris Mack.   
Music Used in This Episode