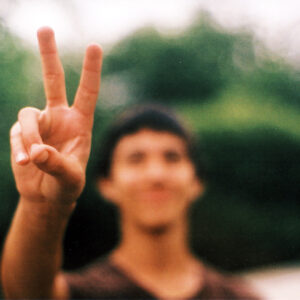 S04 E09 – The Psychology of Forgiveness
Think for a second about the last time you forgave someone. Was it hard? How did it make you feel? Or what about the person you forgave?
Next time on The Facing Project, J.R. Jamison shares the stories of two women — one who forgave the man who paralyzed her son in a car accident, and another who forgave her once absent mother and abusive brother. Later, he is joined by Dr. Robert Enright, who was named by TIME magazine as the leading researcher on the psychology behind forgiveness.
Photo Credit – Flickr Creative Commons: https://flic.kr/p/6BaVu2
Stories included in this episode –
Stopping to Forgive
Greg Zgunda's story as told to Stephanie Fisher by his mother, Beverly Zgunda, from Facing Disabilities in East Central Indiana. Performed by Katy Wolfe.  
What I Know About Me
An anonymous story as told to Bev Nye from Facing Poverty in McPherson, Kansas. Performed by Tiffany Erk.