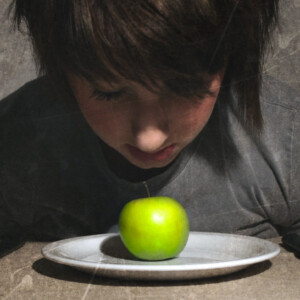 S02 E07 – Dying to be Perfect
Mr. Rogers said, "Even though no human being is perfect, we always have the chance to bring what's unique about us to life . . . in a redeeming way." But for some that's easier said than done.
On this show, a woman's search for perfectionism leads to a battle with anorexia; and we sit down with Claire Mysko, the CEO of the National Eating Disorders Association and author of You're Amazing!: A No-Pressure Guide to Being Your Best Self.
Join J.R. and Kelsey as they discuss Dying to be Perfect.
Stories
More Than a Vase
ReNae's story as told to Alyssa Witbeck from Facing Depression in Cache Valley, Utah. Performed by Melinda.
Music Used in This Episode